Conroe Immigration Attorney
Citizenship, Visas and More
Immigrating to the United States can be complicated, and that's exactly why many people turn to a Conroe immigration attorney for help.
Whether you're interested in becoming a naturalized citizen of the U.S. or you simply want to work or visit, our Conroe immigration attorneys may be able to help. Our team also focuses on business immigration, so if you run a company that needs to bring in foreign talent, we're here for you.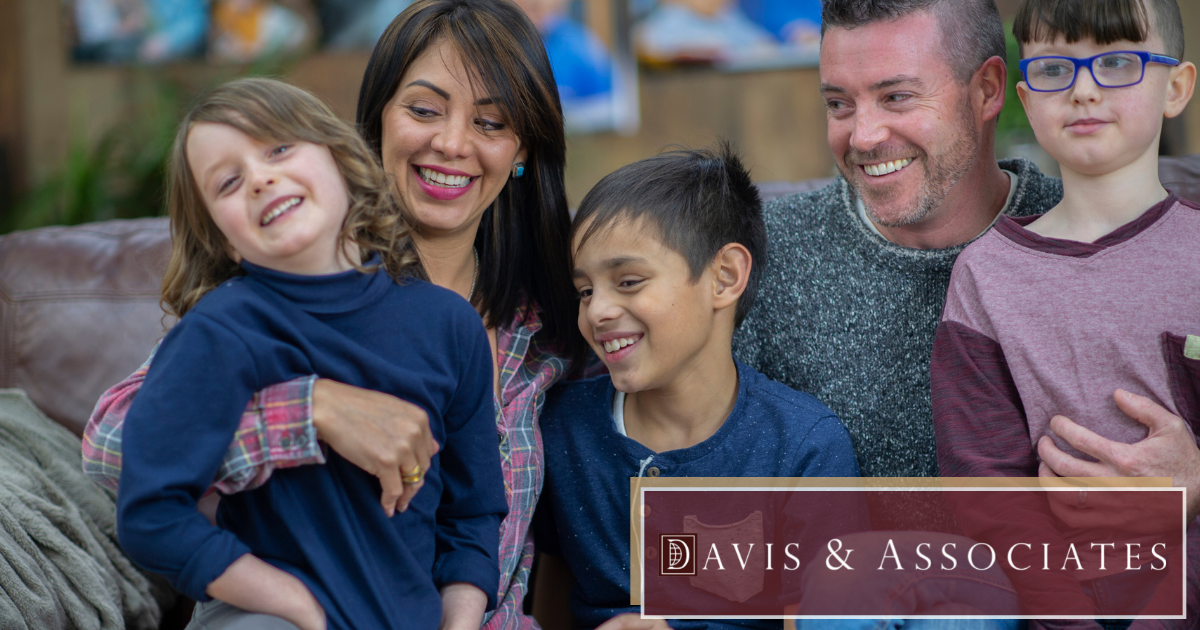 WHY CHOOSE DAVIS & ASSOCIATES
Mr. Davis is Board Certified in Immigration and Nationality Law by the Texas Board of Legal Specialization.
(Our motto is "Families, not Files" because when you do business with us, you are not just another case file.)
Our staff is multi-lingual and many of us have experienced the immigration process with our families and friends.
Jessica
I cannot say enough good things about the positive experience. Mr Gary Davis and his team were absolutely wonderful throughout the whole process and things couldn't have gone any smoother. They always stayed on top of everything and made easy for me I don't have to worry about a thing . Mr. David and his team were very professional and attentive. Worked my case with patients
What Can a Conroe, TX Immigration Attorney Do for You?
Our team of immigration lawyers in Conroe may be able to help you with:
Asylum
Business immigration
Citizenship and naturalization
DACA
Deportation defense
Family immigration
Green cards
Immigration appeals
Visas
Asylum Applications in Conroe
Asylum is the process of asking the United States government if you can enter the country for protection. If you're eligible for asylum, you'll be allowed to remain in the United States. However, you must apply within a year of your arrival. You may include your spouse and kids who are in the U.S. with you at the time you file, as well.
However, you only qualify for asylum if you're seeking protection because you suffered persecution or are in danger of suffering persecution due to your:
Race
Religion
Nationality
Membership in a particular social group
Political opinion
If you're an employer that wants to hire foreign talent, you may need a business immigration attorney's help.
Business immigration is incredibly complex, so most companies choose to work with a Conroe immigration attorney whose primary focus is in helping people get the work visas and green cards they need.
To bring foreign talent to work at your company, your company must meet certain requirements – including filing forms with the U.S. Department of Labor that guarantee you will employ people at a fair wage and that your
company is sponsoring the individuals who will be working for you. Your workers can't apply for work visas or authorizations on their own; your company must sponsor them.
If you need a visa, it may be in your best interest to talk to a Conroe immigration attorney.
There are several business visas available to workers, but in the vast majority of cases, workers cannot apply for them on their own. Here's a quick glance at the types of business visas that may be available to you:
CW-1 visas for transitional workers
E-1, E-2, E-2C and E-3, EB-1, and EB-5 visas for treaty traders, treaty investors, qualified employees, long-term foreign investors, and certain specialty occupation professionals coming from Australia only
H-1B visas for Free Trade Agreement workers, specialty occupations, fashion models of distinguished merit and ability, and workers in specialty occupations
H-2A visas for temporary or seasonal agricultural workers
H-2B visas for temporary non-agricultural workers
H-3 visas for trainees (other than medical or academic)
I visas for representatives of foreign information media, including the press, radio and film
O-1 and O-2 visas for people with extraordinary ability in the sciences, arts, education, business, athletics, or production in motion pictures and television (and their support staff)
P-1A and P-1B visas for internationally recognized athletes, entertainers, and members of entertainment groups
P-2 and P-3 visas for individual performers and groups entering to perform under reciprocal exchange programs, as well as artists and entertainers coming to the U.S. to perform, teach or coach under a culturally unique program
Q-1 visas for people participating in international cultural exchange programs
R-1 visas for religious workers
TN visas for North American Free Trade Agreement temporary professionals coming from Canada or Mexico
Citizenship and Naturalization Help in Conroe
Your Conroe, TX immigration attorney may help you become a U.S. citizen, provided that you:
Are at least age 18
Are a lawful permanent resident with a green card for at least five years (three if you're married to a U.S. citizen)
Demonstrate continuous residence in the U.S. for at least 5 years prior to your petition
Prove that you've been physically present for 30 months out of the past 5 years at the time you apply
Prove at least three months of resident in your state or district
Are a person of good moral character
Can read, write and speak English passably
Respect and adhere to the U.S. Constitutions principles and ideals
Swear an oath of allegiance to the United States
You must meet all the requirements, attend an immigration interview, and swear an oath of allegiance to the U.S. The process takes time, but as a U.S. citizen, you will have rights that green card-holders don't have – including the right to vote in national elections.
The Deferred Action for Childhood Arrivals program is available to people who came to the United States as children, and it permits them to remain in the U.S. under temporary conditional residency. A Conroe immigration attorney can help you renew your DACA petition or apply for DACA for the first time if you've never used the program before.
Deportation Defense in Conroe
The threat of deportation – formally called removal – is terrifying. If you're deported from the United States, you won't be allowed to come back in; sometimes the bar is temporary, but other times, it's permanent.
Even if you have a job, a home, and a family in the United States, you may be removed from the country. For most people, the best thing to do is work with an attorney for deportation defense. Davis and Associates' founder, Garry Davis, is a deportation attorney who is certified by the Texas Board of Legal Specialization in Immigration and Nationality Law.
Getting a Green Card in Conroe
Lawful permanent residents of the United States get a document called a green card – it's proof that you're entitled to live and work anywhere you'd like in the United States.
A green card is the last step before you can become a naturalized U.S. citizen; you must have a green card for a certain period of time before you can apply for citizenship.
You may be eligible for a green card if you have a qualifying family relationship with a U.S. citizen or lawful permanent resident (another green card-holder), or if you're in the U.S. for certain employment purposes.
You may also be eligible for one if you're in the U.S. on special immigrant status, you're a refugee or asylee, or you're a victim of human trafficking, abuse or another type of crime.
Additionally, if you've lived in the U.S. for a long time (since January 1, 1972) you may be eligible for a green card through registry.
Sometimes immigration officials come back with unfavorable decisions, such as denying someone a visa or green card – but that doesn't mean you should give up. In fact, you may benefit from working with an attorney on an immigration appeal.
There are two ways to appeal an immigration case, depending on the type of case it is; you may go through the USCIS Administrative Appeals Office, or AAO, or the Board of Immigration Appeals, or BIA. Your attorney will know how to file an appeal on your behalf.
There are dozens of U.S. visas available to people who want to come to the United States to visit, work, get married or go to school, and your Conroe immigration attorney can help you find the one that's right for your needs.
Do You Need to Talk to a Conroe Immigration Attorney?
Whether you run a company that needs to bring in foreign workers or you're interested in moving to the United States to be closer to your family, get a job, or become a naturalized citizen, we may be able to help you. Call our office today to schedule your free consultation.
Best Restaurants in Conroe
Attractions in Conroe
Government Offices and Useful Websites in Conroe