UNITED STATES IMMIGRATION: GREEN CARDS
Obtain Lawful Permanent Residency
Highly sought-after green cards grant a holder lawful permanent residency in the United States. Green card holders are not citizens, but they can live and work in the U.S. indefinitely.
If you are in pursuit of a green card, Davis & Associates can help you in the process. We offer comprehensive counsel and compassionate guidance to green card seekers in Texas, throughout the U.S., and around the world. Rest assured that your case is in good hands with our Texas green card attorneys.
You can also read our testimonials to see what others have to say about Davis & Associates.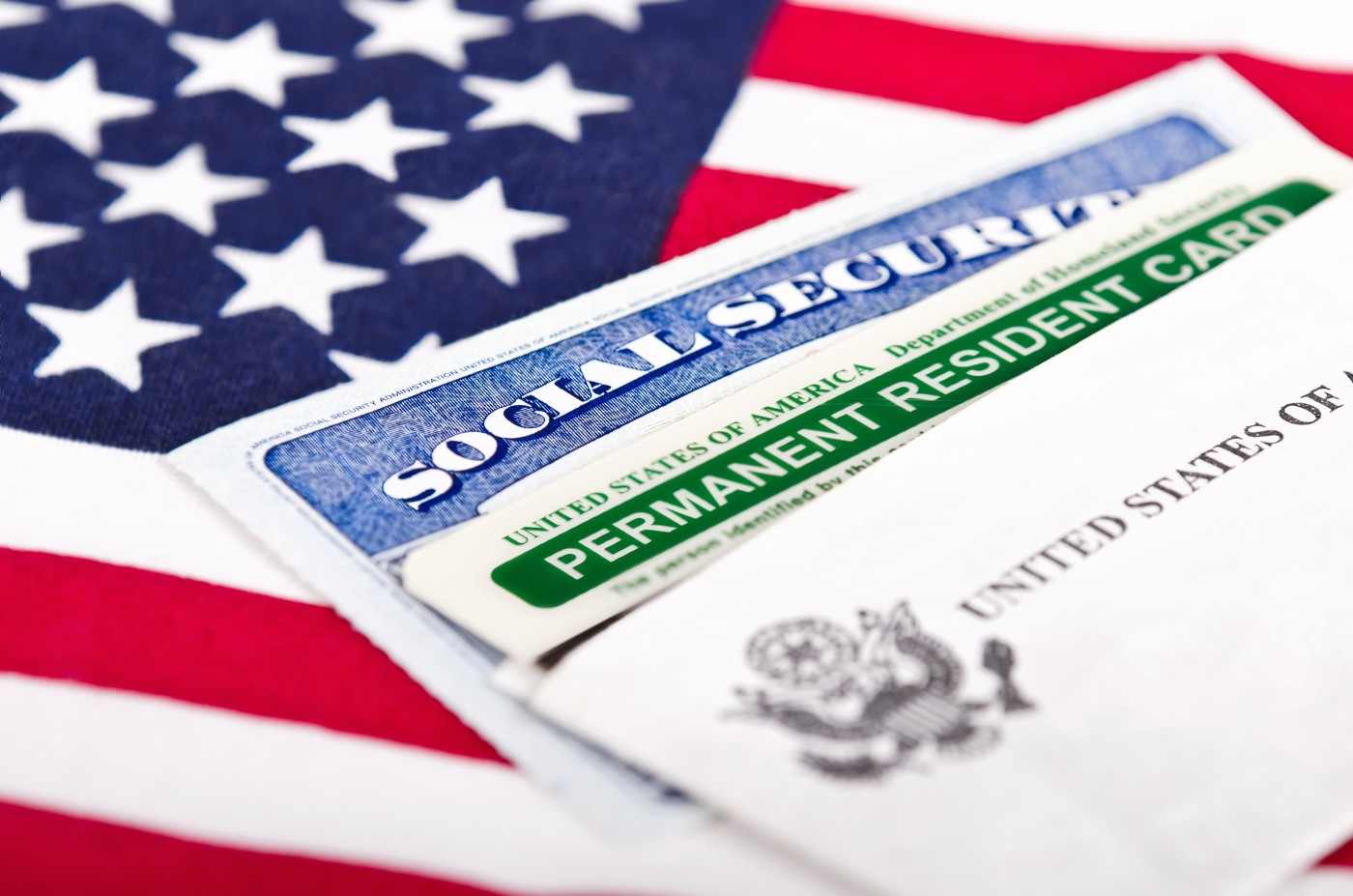 How to Obtain a Green Card
There are a few different ways to obtain a green card. You can do so through employment, through family sponsorship, as the victim of abuse, as a special immigrant, through registry, or through refugee or asylum status.
Regardless of how you apply for a green card, you will complete one of two processes:
Adjustment of status: If you are already present in the U.S., you can apply to adjust your current immigration status to a lawful permanent resident
Consular processing: If you are outside the U.S., you can visit a U.S. consulate abroad to apply for a green card
Consular processing is generally a faster, cheaper, and more reliable process. However, those who go the consular processing route may be unable to visit the U.S. while their immigrant visa is pending.
Benefits of a Green Card
Though a green card does not grant you the full rights of a U.S. citizen, you do enjoy certain benefits that other visa holders do not receive.
As a green card holder, you can:
Apply for citizenship after five years
Sponsor certain relatives for visas or green cards
Travel in and out of the U.S. more easily
Spend less on college, university, or vocational school tuition
Renew your green card every 10 years
Make financial contributions to U.S. election campaigns
Our green card holder attorneys in Texas understand the significant benefits that come with being an LPR, and we want to help you achieve this immigration status. We provide the reliable counsel and compassionate guidance you need to reach this goal.