The Complete Guide to H-4 Visas
If you're a family member of an H-1B visa holder who works in the United States, you may be able to come to the U.S. on an H-4 visa.
The H-4 visa isn't available to everyone – only certain family members qualify – but if you don't qualify for this type of visa, you may qualify for another.
Generally, it's a good idea to talk to a business immigration attorney about your situation so you can take the appropriate steps to join your family member in the U.S.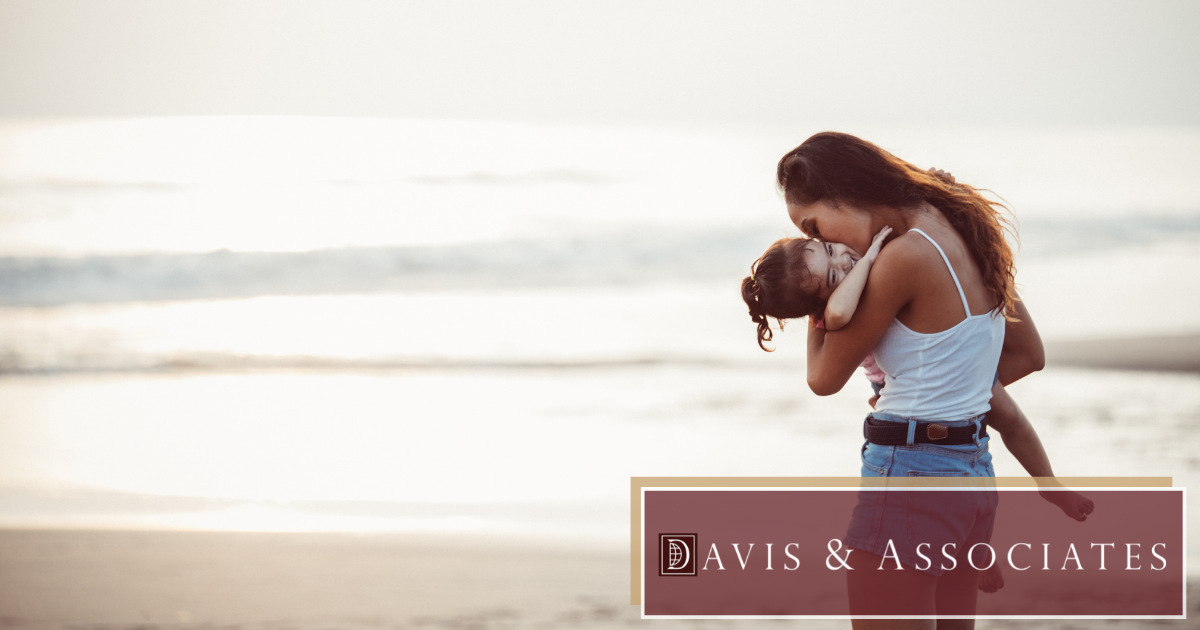 We Care About Family, Not Files
We strive to be the best business visa lawyers in Texas, period.
If you or a family member is trying to get into the U.S. through a work visa or green card, contact our caring and expert work visa attorneys by scheduling a free consultation.
An H-4 visa is a type of dependent visa. You can only get this type of visa if you're a certain type of dependent of an H-1, H-2 or H-3 visa holder. It comes with certain rights and responsibilities, and for many people, it's best to talk to an attorney about using it to come to the U.S.
While the paperwork isn't incredibly complicated, it's still immigration paperwork – and you must fill out and file specific forms, as well as go through the eligibility process to use an H-4 visa.
You should apply for an H-4 visa as soon as you can. If possible, do it as soon as your spouse's or parent's visa is approved by the government. That way, you can make the whole process easier – and if approved, you won't have to arrive in the U.S. after your spouse or parent does.
How Long Can You Stay in the U.S. on an H-4 Visa?
The United States government will grant you an H-4 visa with the same time limit on it that your spouse or parent's visa has. For example, if the H-1, H-2 or H-3 visa holder you're coming to the U.S. with is granted a period of stay of 3 years, your H-4 visa will also be valid for 3 years. If your spouse or parent extends his or her visa, you can extend yours, as well.
Do You Have to Wait Until Your Spouse or Parent Gets an H-1, H-2 or H-3 Visa to Apply for an H-4 Visa?
You don't have to wait until your spouse or parent receives his or her visa to apply for your own. In fact, the U.S. government recommends that you all apply at the same time – that way, USCIS can process your petitions together and you may be more likely to be able to travel to the country together.
Who Qualifies for an H-4 Visa?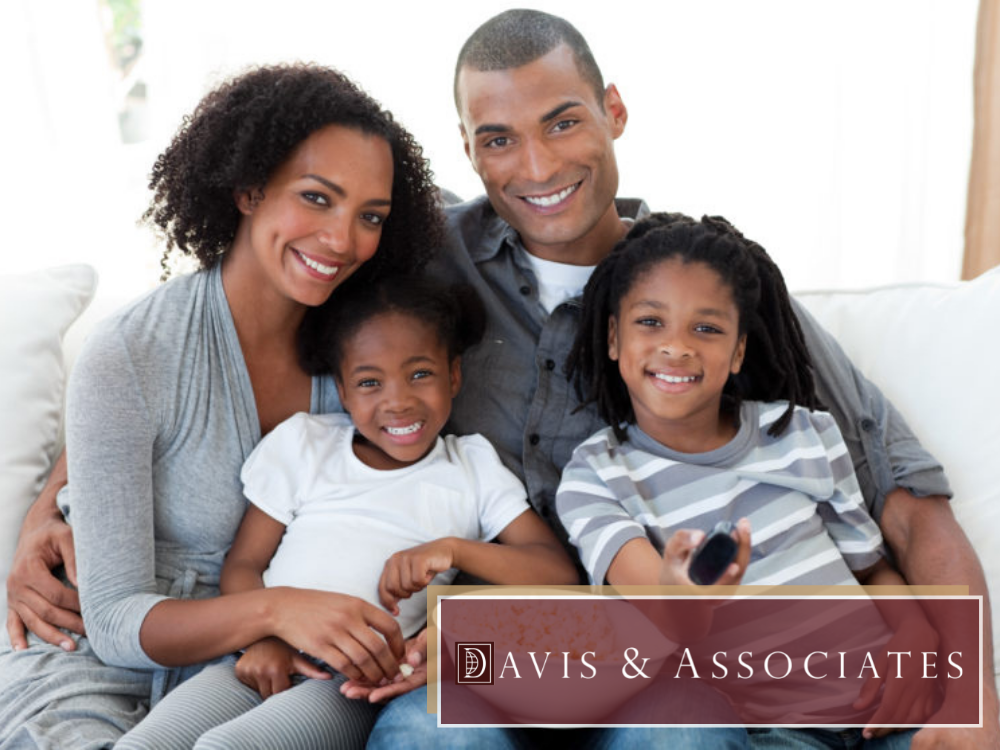 Only the spouses and unmarried children (under the age of 21) of H-1, H-2 and H-3 visa holders qualify for H-4 visas. That means your spouse or parent must have (or be in the process of getting) a visa for:
Temporary work
Seasonal work
Specialty work
Engaging in cooperative research and development projects administered by the U.S. Department of Defense
Modeling, provided the visa holder has national or international acclaim and recognition
Job-related training for work that will ultimately be performed outside the United States
What if My Parents Depend On Me – Can They Get H-4 Visas?
Unfortunately, only the spouses and unmarried children under the age of 21 qualify for an H-4 visa. There may be other avenues you can use to bring your parents to the United States with you, though, so it's best to talk about your situation with an attorney who understands U.S. immigration law and how it may apply in your case.
Every situation is different, and your attorney may be able to find a way for you to bring your parents to the U.S. under current immigration law.
The H-4 Visa Interview
You and your children may need to attend a visa interview with a U.S. government official before you're granted this type of visa. Some of the questions your interviewer might ask include:
Why do you need a visa?
When did your spouse's visa get stamped? (If your interview is not at the same time as your spouse's.)
What do you plan to do in the U.S.?
Will you work in the United States?
Where do you currently live, and who lives with you?
Where will you live in the U.S.?
Who will financially support you when you arrive in the U.S.?
Who will pay for your trip to the United States?
How long have you been married?
How did you meet your spouse?
Is your marriage registered?
What kind of work does your spouse do?
How long has your spouse been with his or her current employer?
How much money does your spouse earn in a year?
The immigration interview is nothing to worry about – just answer truthfully. Generally, most spouses attend their H-1, H-2 or H-3 spouse's interview with them; individual interviews are not that common. If you do have to go to a separate interview from your spouse, the interviewer will ask questions to determine your intent in the United States and to ensure that you're really eligible to come as an h-4 nonimmigrant.
Can You Work in the U.S. if You Have an H-4 Visa?
Some H-4 visa holders are permitted to work in the United States. However, any visa holder who wants to work in the U.S. must obtain a work authorization.
How to Get Work Authorization on an H-4 Visa
Some H-4 dependent spouses of H-1 immigrants can file Form I-765, Application for Employment Authorization, to ask the U.S. government for work authorization. However, there is no guarantee that the government will approve your petition – and it's only available to some spouses. You are only eligible for work authorization as an H-4 nonimmigrant if your spouse:
Has an approved Form I-140, Immigrant Petition for Alien Workers or
Has been granted H-1B status for seeking employment-based lawful permanent residence
You'll need to provide the U.S. government with evidence that shows you're eligible to apply and receive work authorization. For example, you'll want to provide:
A copy of your current Form I-797 approval notice for Form I-539
A copy of Form I-94 that shows your admission as an H-4 nonimmigrant or your most recent approved extension of stay in the United States
A copy of your last EAD if you have one
A copy of the biometric page of your passport
Your birth certificate with photo ID
A visa you hold that was issued by a foreign consulate
A national identity document with your photo
A copy of your marriage certificate
Evidence that you are eligible, such as your spouse's approved Form I-140 or a copy of the H-1B nonimmigrant's passport, prior forms I-94, or current or prior Forms I-797 for Form I-129
Two identical 2-inch by 2-inch passport-style photographs (in color) of yourself
Because this can be one of the more confusing aspects of holding an H-4 nonimmigrant visa, it may be best for you to talk to an attorney before you file any petitions or pay any fees.
You will not be allowed to work in the U.S. until U.S. Customs and Immigration Services, or USCIS, approves your Form I-765. After your employment authorization is approved, your employment authorization document, or EAD, should expire on the same date as the expiration date on your most recent Form I-94. You can renew your EAD by submitting another Form I-765 – but you can't file for a renewal EAD more than 180 days before the original expires.
Other Work Options for H-4 Visa Holders
You can't perform any work in the United States without an EAD. That includes freelancing from home, working part-time online, or starting your own company – even if you will employ U.S. citizens in your new business. You must always have an EAD in order to perform any type of work in the U.S. However, you can volunteer with any nonprofit organization, provided your time is unpaid and offered to U.S. citizens and green card holders, as well. If you're paid, or if you receive any other type of benefit from your volunteer work, you could be in violation of U.S. immigration law.
Can You Work in Any Job, for Any Employer, if You're an H-4 Visa Holder?
If you have employment authorization to work in the United States, you can work for any employer. You don't have to change your visa type or reapply if you quit one job and move to another job. The H-4 nonimmigrant classification is not specific to an employer like many other types of visas are, which means you will remain in valid status as long as the principal alien – the person with whom your relationship qualified you for the H-4 visa in the first place – remains in valid status.
Can You Go to School if You're in the United States on an H-4 Visa?
Children in the United States on an H-4 visa do not need a separate visa to attend school. You can enroll in a community college, technical college, or any other institution of higher education. In many cases, holding an H-4 visa qualifies you for local tuition (such as in-state tuition), which is usually lower than out-of-state tuition is. Just remember that if you intend to work, you will either need to change the type of visa you're using or you'll have to obtain employment authorization from the U.S. government.
What Can H-4 Visa Holders Do in the United States?
If you have this type of visa, there are several things you can do in the United States. You can get a driver's license, work if you have an employment authorization document, open a bank account, and use credit cards and debit cards. If you work, you must also pay U.S. taxes. You'll most likely need to get an Individual Taxpayer Identification Number, or ITIN, to file your taxes. This unique number is only used for federal tax purposes.
Do You Need to Talk to an Attorney About Obtaining an H-4 Visa for Yourself or Your Children?
For many families, the simplest solution is to talk to an immigration attorney who understands U.S. immigration law. When you work with a lawyer to obtain an H-4 visa, whether you're a dependent spouse or you're the unmarried (and under 21) child of an H-1, H-2 or H-3 visa holder, you'll have someone there to answer your questions every step of the way. Your attorney will also fill out and file the appropriate paperwork for you so that you're free to focus on other things.
If you need to talk to an attorney about coming to the U.S. on an H-4 visa, either for yourself or your children (or both), we may be able to help you.