I-765 and the Employment Authorization Document: What You Need to Know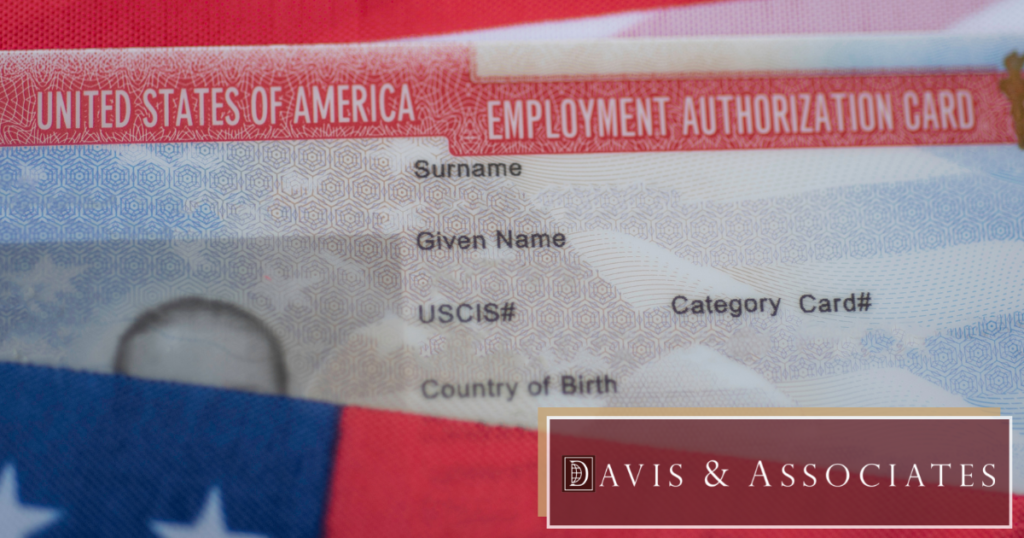 If you're in the United States on a visa that doesn't expressly permit you to work, you'll most likely need to fill out and file Form I-765, Application for Employment Authorization.
This form allows you to petition the U.S. government for authorization to work, regardless of the type of visa you're using to stay in the country.
But who can file Form I-765 and get an Employment Authorization Document, or EAD? This guide explains.
What Is a Form I-765?
Some foreign nationals in the United States may need to file Form I-765, Application for Employment Authorization. This form is what you use to ask the U.S. government if you can work while you're here.
Please note that if you need authorization from the U.S. government to work and you fail to obtain it, you may be violating your visa's terms, which is unlawful.
Some people are in the United States with the express purpose of working. If you have a worker visa, you may not need to obtain this authorization, but you should check with your immigration attorney just to be sure. On the other hand, you may want to obtain documentation that says you're authorized to work in the U.S., and this is the form you'll use to get it.
You can also use Form I-765 to apply for a Social Security number and Social Security card. A Social Security number, or SSN, allows you to get a job, report your wages to the U.S. government and more.
Who Needs To File Form I-765?
You only need to file form I-765 if you are seeking authorization to work in the U.S., or if you need a Social Security number. You may use it if you want to obtain documentation that says you're eligible to work, even if you don't need it.
If you have a green card, which means you're a lawful permanent resident of the United States, you should not file Form I-765. You already have authorization to work and live anywhere you'd like in the U.S. if you're a lawful permanent resident.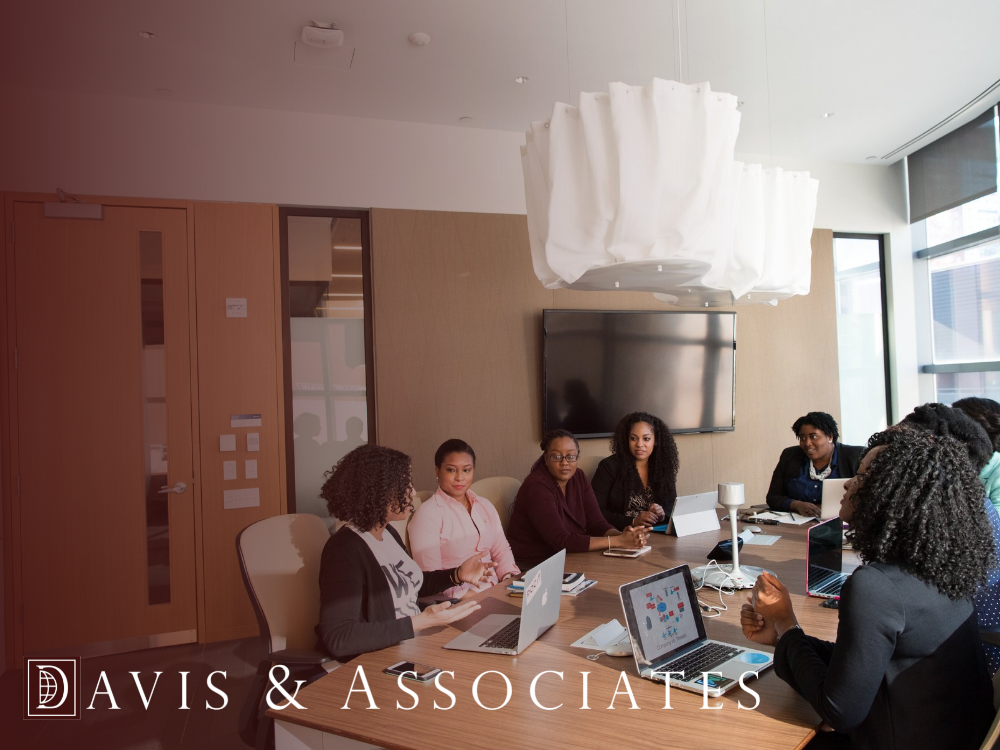 You do not need to file an application for work authorization if you already have a work visa. Your work visa already authorizes you to work for your specific employer. You're allowed to work for that employer for as long as your visa is valid.
Who's Eligible To File An Application For Employment Authorization?
You may be eligible to file an Application for Employment Authorization if you are a:
A-3 nonimmigrant
B-1 visa holder who's a personal or domestic servant of a nonimmigrant employer, of a U.S. citizen, or employee of a foreign airline
Continuous resident since January 1, 1972
Dependent of some foreign government officials, a dependent of a G-1, G-3 or G-4 nonimmigrant, or a dependent of a NATO-1 through NATO-6 nonimmigrant
Foreign student in some F, J and M visa categories
G-5 nonimmigrant
K-1 nonimmigrant fiancé of a U.S. citizen or K-2 dependent, or a K-3 nonimmigrant spouse of a U.S. citizen or K-4 dependent
Part of the Family Unity Program or LIFE Family Unity program
Principal beneficiary of an approved employment-based immigrant petition who is facing "compelling circumstances," or the spouse or unmarried child of such a person
Refugee or asylee in the United States
Spouse of an E-1 treaty trader, E-2 treaty investor or E-3 specialty occupation professional from Australia
Spouse of an E-2 Commonwealth of Northern Mariana Islands, or CNMI, investor
Spouse of an H-1B nonimmigrant
Spouse of an L-1 intracompany transferee
T-1, T-2, T-3, T-4, T-5 or T-6 nonimmigrant
U-1, U-2, U-3, U-4 or U-5 visa holder
V-1, V-2 or V-3 nonimmigrant
VAWA self-petitioner
Others may also be eligible to apply. If you're not sure whether you qualify to apply for work authorization in the United States, you should check with your immigration attorney for more information. Your lawyer will be able to tell you, based on your immigration status and visa type, whether you're eligible to apply for employment authorization.
The Three Eligibility Categories for Authorization to Work in the United States
For people who are not United States citizens, there are three categories of eligibility for work authorization.
In Category 1, you may be authorized to work because of your immigration status, and in Category 2, you may be authorized to work only for a specific employer as a result of your nonimmigrant status. Finally, in Category 3, you may be part of an immigration category that requires you to request employment authorization (as opposed to assuming authorization based on your immigration status).
Frequently Asked Questions About Employment Authorization Documents
Check out our most frequently asked questions about employment authorization documents. If you don't see the answer question listed here, please feel free to call our office and ask during a free consultation. Our team will be happy to discuss employment authorizations and other immigration matters with you.
Can An Attorney File Form I-765 For You?
Your immigration attorney can absolutely file Form I-765 for you. If you have your attorney filed this form for you, you'll provide supporting documentation as necessary. Then, you and your attorney can check your petition's status.
How Long Does It Take For An I-765 Application For Employment Authorization To Be Approved?
Many people find that they receive a decision on a Form I-765, Application for Employment Authorization, within 90 days of applying. Some initial asylum applicants receive decisions within 30 days.
What Happens After USCIS Receives Your Form I-765?
As soon as USCIS receives your Form I-765, you should get a receipt notice. The receipt lets you know that USCIS received the document – but nothing more. Then, you will receive a biometric services notice. This notice includes the date, time and location for your appointment at an Application Support Center, or ASC. The biometric information you provide during this appointment lets the United States government confirm your identity as well as run background and security checks on you.
If required, you'll also receive a notice to appear for an interview. However, this isn't required for everyone. Finally, you'll receive a notice of USCIS's decision on your employment authorization. You or your attorney can check the status of your case with a USCIS online account, as well.
What Should You Bring to a Biometrics Appointment?
Commonly called an ASC appointment (because it's held at an Application Support Center), your biometrics appointment is an important one. You should bring your ASC appointment notice, which comes on Form I-797C, as well as a valid photo ID. You may bring your passport, driver's license or other official document that has your photograph on it.
During your appointment, you'll submit your biometric information through machines. That means USCIS will obtain your photo and take your fingerprints. You'll also have to sign your name. This whole process is about confirming your identity so that USCIS knows who it's dealing with and can perform a criminal background check.
Note: In some cases, USCIS doesn't need to take your photo – sometimes they only need fingerprints. In other cases, they only need to take a print of your index finger.

What Does I-765 Approval Mean?

If your Form I-765 is approved, you'll receive employment authorization. Your employment authorization allows you to work in the United States, even if your current visa isn't a worker visa. You'll receive an employment authorization document, which comes in the form of a card, that has your photo on it and an expiration date. You can show that card to your employer to prove that you're legally allowed to work in the U.S.

Are Form I-765 And The Employment Authorization Document The Same As A Green Card?

Form I-765, an Employment Authorization Document and a green card are all different things:

Form I-765 is your application for employment authorization. It's what you and your immigration attorney fill out and file when you want to get a job in the U.S. without having a work-related visa.
An Employment Authorization Document, or EAD, is what you get if your Form I-765 is approved by the U.S. government. You can use that card to prove that you're legally allowed to work in the United States. The EAD is often called the USCIS I-766 card or a work permit.
A green card is proof that you're a lawful permanent resident of the United States. With a green card, you can live or work anywhere you want to within the U.S. – you don't need employment authorization. A green card is very different from Form I-765 or an EAD.

Can You Replace Your EAD If You Lose It?

You can get a replacement EAD if you lose yours. You'll have to fill out a form and send it to U.S. Citizenship and Immigration Services to get a replacement card.

Can You Renew An EAD?

You can renew your EAD if you're still eligible for employment authorization when your original authorization document expires. You can file for a renewal EAD by filling out and filing a new Form I-765, which your attorney can help you with. You must also pay the filing fee again.

Do You Have To Go To A Biometrics Appointment To Get An EAD?

You may be required to show up at a USCIS office for a biometrics appointment if you apply for an EAD. At a biometrics appointment, a USCIS officer will take your fingerprints and photograph, as well as collect your signature. You may also be asked to verify your identity, provide more information to USCIS, or go through a background or security check.

What Happens if You Work Without Authorization?

Generally, anyone who is not a green card holder or U.S. citizen (except those who are in the U.S. on a work visa) must show an employer that they have an Employment Authorization Document from the government. Employers are not supposed to hire people who do not have this document.

If you work without a permit, you could end up facing legal consequences. In fact, you could be barred from receiving a green card – or worse, you could be banned from entering the United States for up to ten years.

Do You Need To Talk To An Immigration Attorney About Filing Form I-765, Application For Employment Authorization?

If you'd like an attorney's help in determining whether you're eligible for employment authorization (or whether you need it at all), or if you need someone to help you fill out and file your immigration paperwork, we may be able to give you the assistance you need.

Call our office today to schedule your free consultation with a caring, knowledgeable professional who can explain your options and help you start moving forward.

Other Helpful Business Immigration Articles