Immigration Lawyers in Irving, Texas
Citizenship, Visas and More
If you'd like to immigrate to the United States, sponsor foreign workers in your company, or need help with matters such as deportation defense, asylum or refugee status, or becoming a naturalized U.S. citizen, you may need help from an immigration lawyer in Irving, Texas.
Here's what you need to know.
WHY CHOOSE DAVIS & ASSOCIATES
Mr. Davis is Board Certified in Immigration and Nationality Law by the Texas Board of Legal Specialization.
(Our motto is "Families, not Files" because when you do business with us, you are not just another case file.)
Our staff is multi-lingual and many of us have experienced the immigration process with our families and friends.
ALP Fiesta LLC
I hope there would be 7 STARS EXISTS, I would be given them 7 STARS !. I got the services of Davis & Associates in one of my most difficult immigration issue. Mr Garry Davis and his team specially Claire are consummate professionals and extremely helpful, the way they prepared and submitted the case is really commendable and finally my case has been approved by USCIS.I have no doubt that this case's approval was only possible due to their professional acumen, understanding and knowledge of immigration rules and polices. They proved their Motto is "Families, not Files", I highly recommend Davis & Associates for any Immigration issues.
Do You Need an Immigration Lawyer in Irving, TX?
Immigration law in the United States is complicated – and it's always subject to change. One congressional decision or executive order can turn your entire case upside-down, so for many people, the best thing to do is work with an experienced immigration lawyer in Irving who keeps up with legal information as it's decided in Congress or the courts.
Working with an attorney may make things easier on you; you don't have to worry about properly filling out petitions (or even making sure you're filling out the right petitions), filing them on time or anything else; you just need to talk to your attorney, provide supporting documentation, and show up for your immigration interviews, biometrics appointments or other necessary appointments.
What Can an Irving Immigration Lawyer Help You With?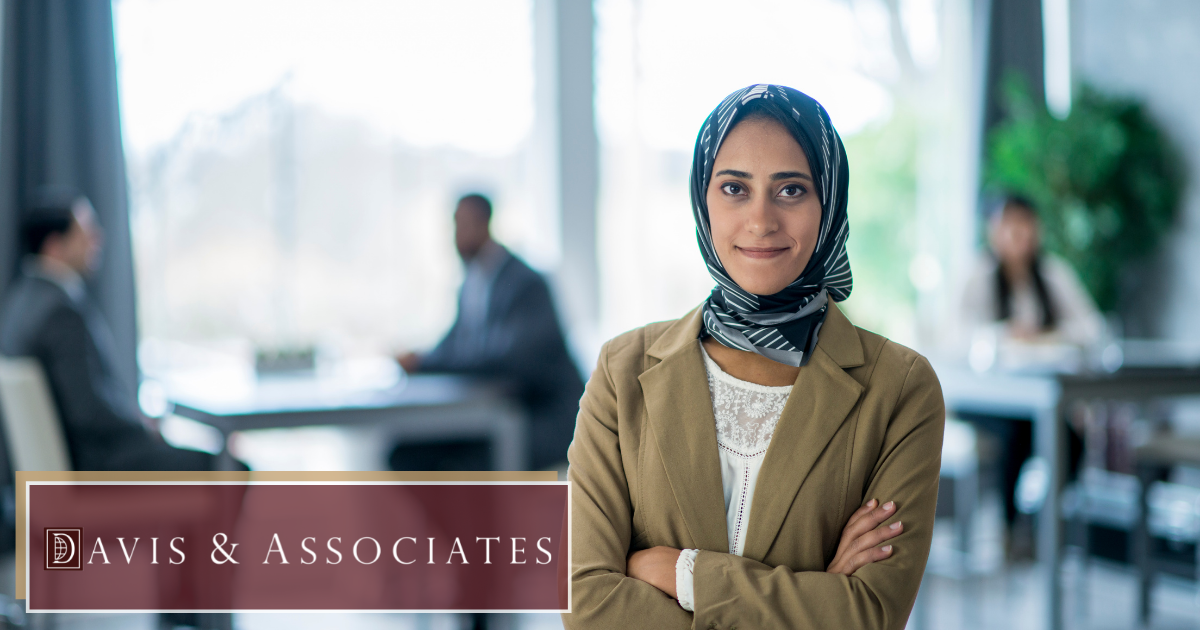 An Irving immigration lawyer will be able to help you with virtually any aspect of U.S. immigration. Get more detail in the following sections.
Asylum and Refugee Status With Help From an Irving Immigration Attorney
Asylum and refugee status both accomplish the same thing: They give you safe haven in the United States. The main difference between the two is your location at the time you apply. If you're at a U.S. border crossing or you're already in the United States, you'll ask for asylum; if you're outside the country, you'll petition the U.S. government for refugee status.
If you've been persecuted, or if you're in danger of being persecuted for any of the following reasons, you could be eligible for asylum in the United States:
Religious beliefs
Race
Nationality
Political opinion
Membership in a certain social group
Business Immigration Services Through a Irving Immigration Attorney
Business immigration is one of the most complicated aspects of U.S. law. In addition to restricting when and how companies can hire foreign talent, the law requires United States companies to meet certain criteria before they can even petition the government to bring in a worker from outside our borders.
Working with an experienced business immigration attorney in Irving may be the simplest route for your company to take. We'll help ensure that you meet the U.S. government's requirements for hiring foreign workers, file all the appropriate documents on your behalf, and explain the entire process to you.
We can help you bring in the workers you need, whether they're from a country where your company has another branch or you simply need to expand your company's pool of talent. Our firm can assist you with obtaining work visas and green cards for the immigrants you wish to sponsor.
Workers must generally be sponsored by an employer in the United States who applies on their behalf. Here's a quick glance at the types of business visas that may be available to you:
CW-1 visas for transitional workers
E-1, E-2, E-2C and E-3, EB-1, and EB-5 visas for treaty traders, treaty investors, qualified employees, long-term foreign investors, and certain specialty occupation professionals coming from Australia only
H-1B visas for Free Trade Agreement workers, specialty occupations, fashion models of distinguished merit and ability, and workers in specialty occupations
H-2A visas for temporary or seasonal agricultural workers
H-3 visas for trainees (other than medical or academic)
I visas for representatives of foreign information media, including the press, radio and film
O-1 and O-2 visas for people with extraordinary ability in the sciences, arts, education, business, athletics, or production in motion pictures and television (and their support staff)
P-1A and P-1B visas for internationally recognized athletes, entertainers, and members of entertainment groups
P-2 and P-3 visas for individual performers and groups entering to perform under reciprocal exchange programs, as well as artists and entertainers coming to the U.S. to perform, teach or coach under a culturally unique program
Q-1 visas for people participating in international cultural exchange programs
R-1 visas for religious workers
TN visas for North American Free Trade Agreement temporary professionals coming from Canada or Mexico
Citizenship and Naturalization in Irving, Texas
Gaining U.S. citizenship through naturalization is a long process – and it requires you to fill out and file a significant amount of paperwork.
But before you can apply for citizenship, you must become a lawful permanent resident; additionally, you must be a lawful permanent resident for at least five years (three if you're married to a U.S. citizen) before you can become a naturalized U.S. citizen.
You must also meet a lot of other conditions, including demonstrating that you've been physically present in the
United States for at least 30 months out of the past five years, that you're a person of good moral character, and that you can read, write and speak basic English. You must also pass a civics test, which covers information on the United States government and history, as well as be willing to swear an oath of allegiance to the United States.
This whole process starts with a visa that enables you to come to the U.S. in the first place. If you have your eye on U.S. citizenship but you're not currently in the United States, we may be able to help you find a visa that eventually leads to citizenship. If you're currently in the U.S., we may be able to help you adjust your status so you can become a lawful permanent resident and get a green card – and if you already have a green card, we may be able to help you get your U.S. citizenship.
When you become a lawful permanent resident of the United States, you get a green card – an official document that proves you're legally allowed to live and work anywhere in the country. You must fall into one of the following categories to be eligible for a green card:
Sponsorship from a certain family member
Employment
Special immigrant status
Refugee or asylee status
Human trafficking or crime victims
Victims of abuse
Living in the U.S. since January 1972
A small number of other circumstances
Your attorney can help you determine the basis for your green card application when it's time to file.
Do You Need to Talk to an Immigration Lawyer in Irving, TX?
If you're considering immigrating to the United States, if you're a U.S. citizen or lawful permanent resident who wants to sponsor a family member, or if your company needs to bring in foreign workers, we may be able to help you. Call our office now to schedule a free consultation with an immigration lawyer in Irving who will evaluate your situation and give you the guidance you need.