Does USCIS Monitor Your Social Media?
Social media has become more than a recreational outlet, it's an online representation of who you are. What you say and post on digital platforms can last indefinitely. Many employers check the social media presence of potential hires to see how they conduct themselves online, since negative behavior could reflect poorly on their company and create bad press. You may wonder: Does United States Citizenship and Immigration Services (USCIS) monitor the social media accounts of people who apply for immigration benefits? This guide explains.
Does USCIS Screen Your Social Media Activity?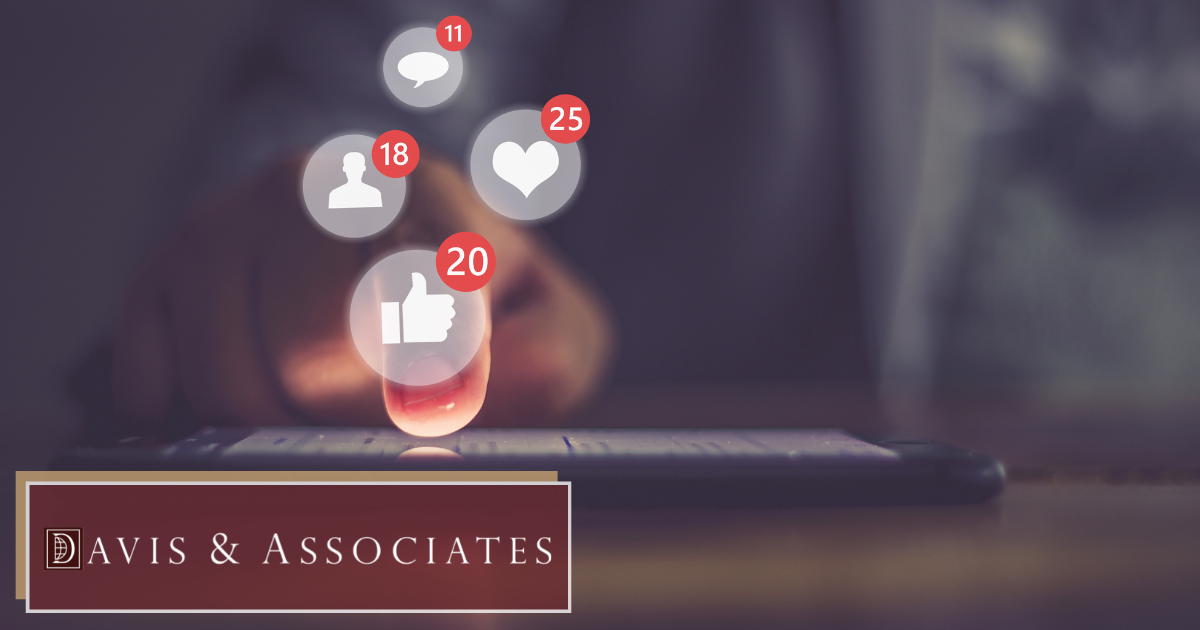 Yes, USCIS may survey your social media accounts. Their surveillance is strictly for the evaluation of your application for immigration benefits. Their findings can influence a decision about your eligibility. When it comes to the kinds of social media information that's examined, trained USCIS officers check content that is publicly available to anyone online, which may include your posted photos, videos, and comments. If they find relevant information that can impact the evaluation of your application, their findings may be furnished to you in an interview, or in a request for evidence. USCIS may place the information in your file.
Screening Your Social Media for Application Fraud, and to Perform Background Checks and Identify Security Threats
Social media information gathered by USCIS may be used to verify that the information you provided in the documents you submitted is accurate and consistent. USCIS will only collect information that pertains to the matters under consideration.
Application Fraud
If social media information reveals that an applicant appears to have falsified information in their filing, those findings are placed in the individual's file, and in related USCIS systems.
If the information found may result in a denial of benefits, the findings would be provided to the individual in a document called a Notice of Intent to Deny, in a request for evidence, during an interview, or through other USCIS procedures. The applicant would be given the chance to review the information and reply.
Background Checks and Security Threats
USCIS may conduct a background check to determine if an applicant has previous criminal convictions, or other offenses, that make them ineligible for benefits.
Information found on social media can be consequential when performing a background check. For instance, a social media post might indicate that an applicant has an association with a criminal gang, a known terrorist group, or poses some other threat to national security. In such instances USCIS would document its findings, along with the social media handle responsible for posting the information, and place it in the applicant's file—and in other related USCIS systems—as an official record.
Other components of a background check include fingerprints, a signature, and photos—which are gathered during a biometric appointment—all of which USCIS collects and submits to the Federal Bureau of Investigation (FBI) for a complete criminal background check. USCIS also requests that the FBI perform a "name check," which is when the bureau searches its records for an appearance of the applicant's name. USCIS also performs other internal criminal background and security checks.
Screening for Marriage Fraud
If you're living in the United States with a K-1 visa and you've got plans to get a marriage-based green card, you and your spouse will be interviewed by USCIS to determine whether or not your marriage is genuine, or if it's simply an effort to get a green card.
USCIS may scrutinize your social media accounts. If there are inconsistencies or inaccuracies found that create doubt about the genuineness of your marriage, you may be suspected of marriage fraud. If USCIS determines that you and your spouse married in order to subvert immigration laws, you both may be prosecuted.
Screening for Unauthorized Employment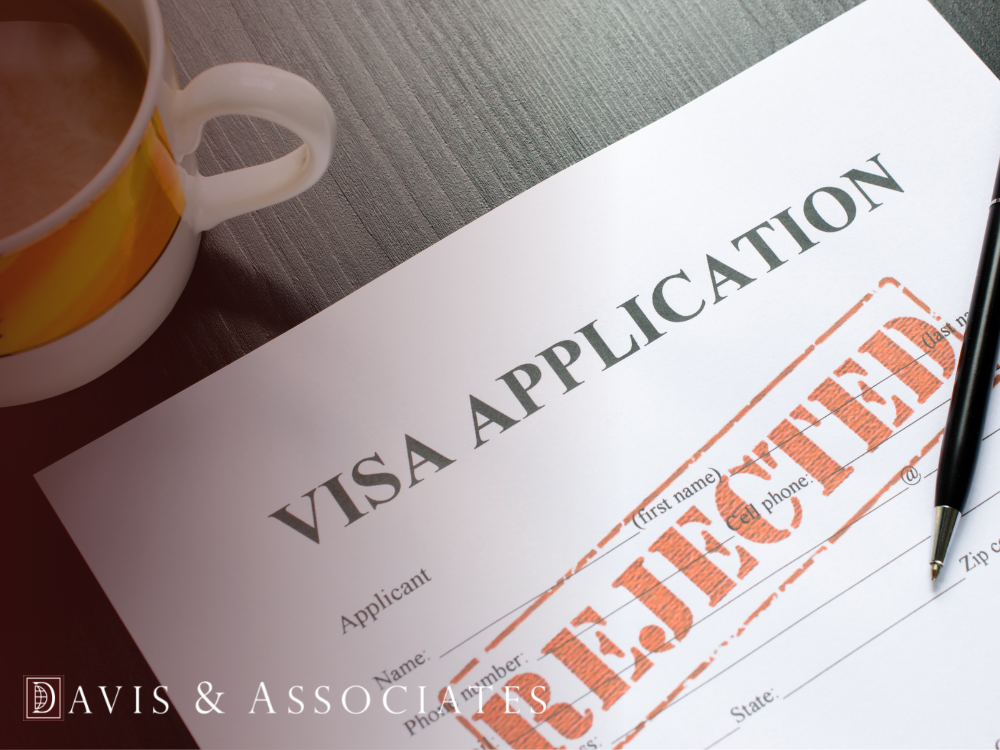 If you're a non-citizen living in the U.S., you're required to have employment authorization before you can work. Any labor or service you perform for an employer in the U.S. without having approval from USCIS, or under the INA, is considered unauthorized employment.
If you're unlawfully employed, USCIS may learn about it through social media via posts about you and the company you work for. And although you may be discreet about what you share online, a fellow employee could easily post a photo of you and your colleagues at your workplace on any social media platform. Or, you could actually be reported by a coworker, which may launch an investigation by USCIS.
Unlawful employment also applies to individuals who have employment authorization, but who work beyond its terms and conditions. For example, if your work authorization expires, you are no longer permitted to work. Even if you have a pending application to adjust your immigration status, your application does not extend your work authorization.
If USCIS confirms your unauthorized employment, you could face penalties that include:
Removal proceedings
Inadmissibility for future entry—cancellation of your visa
Being barred from adjusting your status (whether your illegal work is performed before or after you file a petition to adjust your status). This will make you ineligible to get your green card.
Unlawful employment doesn't only mean working for a company or an individual. It also includes creating a business or operating its daily functions, and even doing freelance work online—since it could be considered a home-based business. Foreign exchange (Forex) trading may also be unauthorized.
Although you may not possess a work permit, you are allowed to make certain passive financial investments. This can include investing in the stock market, purchasing bonds, having savings that yield returns, and even being a passive investor in a private company.
In order to avoid violating immigration law, you should reach out to an experienced immigration attorney who can explain these rules and restrictions to you, and help you obtain an Employment Authorization Document (EAD) so that you can legally work in the United States.
Do You Need To Talk To An Attorney About Applying For Immigration Benefits?
If you're thinking about applying for immigration benefits, we may be able to help you. Our experienced immigration lawyers offer free consultations and can provide the legal advice you need to begin moving forward.
---
About Davis & Associates:
Davis & Associates is the immigration law firm of choice in Houston & North Texas including Dallas, Fort Worth, Plano, Frisco, McKinney and surrounding areas. Their attorneys provide expert legal counsel for all aspects of immigration law, including deportation defense, writs of habeas corpus and mandamus, family-sponsored immigration, employment-sponsored immigration, investment immigration, employer compliance, temporary visas for work and college, permanent residence, naturalization, consular visa processing, waivers, and appeals. Attorney Garry L. Davis is Board Certified in Immigration and Nationality Law by the Texas Board of Legal Specialization.
Dallas Contact Info:                                                                                                                                                                                             
Address: 17750 Preston Road Dallas, TX 75252                          
Phone: (469)957-0508                                                                       
Houston Contact Info:                                                                                                                                                        Address: 6220 Westpark Dr, Suite 110, Houston, TX 77057
Phone: (832) 742-0066