Immigration Attorney in Garland, TX – 75040, 75044, 75041
Citizenship, Visas and More
Whether you're interested in coming to the United States temporarily or permanently, you could benefit from working with an immigration attorney in Garland, Texas.
Our team has the experience and knowledge you need on your side, from visas and green card petitions to citizenship and business immigration.
WHY CHOOSE DAVIS & ASSOCIATES
Mr. Davis is Board Certified in Immigration and Nationality Law by the Texas Board of Legal Specialization.
(Our motto is "Families, not Files" because when you do business with us, you are not just another case file.)
Our staff is multi-lingual and many of us have experienced the immigration process with our families and friends.
Sandra Schultz
This is the best Attorney I ever talked to Mr. Garry Davis is the most professional and responsive help I ever had for my case. He gave me all the answers and explained my choises and my solutions. I am so grateful I went to see him. The staff is very helpful and friendly. I highly HIGHLY recommend Garry Davis for any immigration service that you may need. He is the best! Thank you Mr. Garry Davis Attorney!
Why Work With an Immigration Attorney in Garland?
If you're like most people, you know that U.S. immigration law is incredibly complex – and that the laws are subject to change at any time.
For most people, that means the easiest way to petition the U.S. government for any immigration benefit is to work with an immigration attorney.
In Garland, people turn to Davis & Associates for help. Check out our services and give us a call when you're ready to schedule your free, no-obligation consultation.
Visas for Visiting, Work or Study
Everyone who comes to the United States must have a valid immigration visa. There are visas for tourist visits, work and study, and you must have the appropriate type of visa for U.S. Citizenship and Immigration Services to let you enter the country.
There are two main categories of visas: Immigrant and nonimmigrant. Immigrant visas create a pathway toward U.S. citizenship (though you never have to become a citizen unless you want to). Nonimmigrant visas enable you to come to the United States, but do not provide a pathway to citizenship or lawful permanent residency.
Citizenship Help From a Garland Immigration Lawyer
Becoming a United States citizen is no simple task. First, you must come to the U.S. on the right type of visa; then, you need to get lawful permanent residency here (lawful permanent residents get green cards).
After you've had your green card for a certain period of time, you can apply for U.S. citizenship.
Because there are so many steps to citizenship – and because there's a significant amount of paperwork to do each time you move forward – many people choose to work with a Garland immigration attorney throughout the process.
Your lawyer will be there with you every step of the way, answering your questions, filling out and filing documents, and more.
Whether you're at the beginning of the process and looking for a visa that will create your path to citizenship or you're already a green card holder, it makes sense to get the guidance you need from an experienced professional.
Business Immigration Services Through a Mesquite Immigration Attorney
Business immigration is incredibly complicated, and the U.S. government requires companies to meet stringent requirements before they can sponsor immigrants to come to the United States for work.
In addition to obtaining labor certification from the U.S. Department of Labor, companies must show that they have a bona fide (genuine) need to hire foreign talent.
There are other types of business immigration, too – and although many people do need to be sponsored by an employer, some do not.
For example, immigrant investors who have a significant amount of capital to invest in an American company and create jobs may be eligible for an EB-5 investor visa.
If you're considering immigrating to the United States as an investor, it's a good idea to consult with an immigration attorney in Garland who can explain your options and help you take the right steps toward reaching your goals.
Workers must generally be sponsored by an employer in the United States who applies on their behalf. Here's a quick glance at the types of business visas that may be available to you:
CW-1 visas for transitional workers
E-1, E-2, E-2C and E-3, EB-1, and EB-5 visas for treaty traders, treaty investors, qualified employees, long-term foreign investors, and certain specialty occupation professionals coming from Australia only
H-1B visas for Free Trade Agreement workers, specialty occupations, fashion models of distinguished merit and ability, and workers in specialty occupations
H-2A visas for temporary or seasonal agricultural workers
H-3 visas for trainees (other than medical or academic)
I visas for representatives of foreign information media, including the press, radio and film
O-1 and O-2 visas for people with extraordinary ability in the sciences, arts, education, business, athletics, or production in motion pictures and television (and their support staff)
P-1A and P-1B visas for internationally recognized athletes, entertainers, and members of entertainment groups
P-2 and P-3 visas for individual performers and groups entering to perform under reciprocal exchange programs, as well as artists and entertainers coming to the U.S. to perform, teach or coach under a culturally unique program
Q-1 visas for people participating in international cultural exchange programs
R-1 visas for religious workers
TN visas for North American Free Trade Agreement temporary professionals coming from Canada or Mexico
Renewing or Applying for DACA With Your Immigration Attorney's Help
The Deferred Action for Childhood Arrivals Act, commonly called DACA, is available to anyone who was brought to the United States as a child under the age of 16 and who:
Has continuously lived in the U.S. since June 15, 2007
Was physically present in the U.S. on June 15, 2012
Had no lawful immigration status on June 15, 2012
Was under the age of 31 on June 15, 2012
Has never been convicted of a felony, significant misdemeanor, or three or more other misdemeanors
Poses no threat to national security or public safety
If you meet those criteria, you could be eligible to file a new DACA petition. If you've been previously granted DACA status, you can apply to renew it.
DACA status means that you won't be removed (deported) from the United States, and that you can continue to go to school, work and live here without fear of being kicked out.
Green Cards and Lawful Permanent Residency
When you become a lawful permanent resident of the United States, you get a document called a green card.
Your green card is proof that you're allowed to legally live and work anywhere you wish in the country, and as a green card holder, you have certain rights and responsibilities.
For many people, a green card is a stop on the pathway to citizenship; you must have a green card for a certain length of time if you want to become a U.S. citizen.
Because the green card process can be long (and sometimes confusing), many people choose to work with a Garland immigration attorney.
Family Immigration Services
Many U.S. citizens and lawful permanent residents are eligible to sponsor family members to come to the United States.
However, not everyone qualifies – and the process is different depending on your familial relationship, whether you're a citizen or a lawful permanent resident, and a few other factors.
Because family immigration can be confusing, it may benefit you to work with an immigration lawyer in Garland who can help you make sense of which forms you need, what types of documentation USCIS needs from you and your family members, and more.
Getting Asylum or Refugee Status
Asylum and refugee status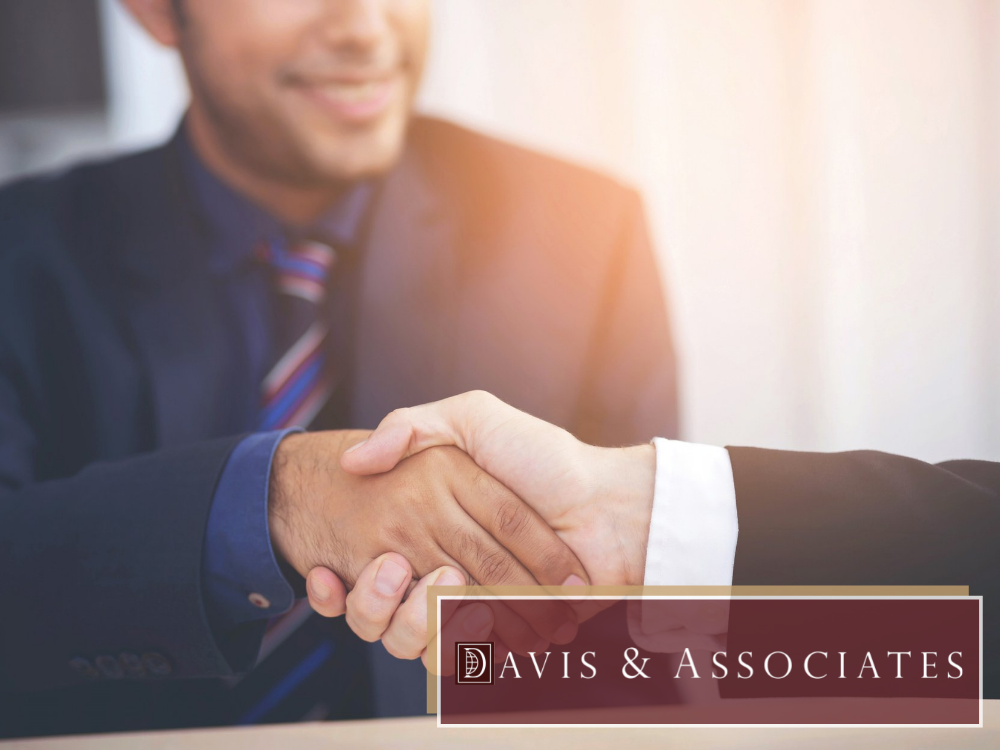 are reserved for immigrants who need protection in the United States. Both these immigration statuses offer the U.S. as a safe haven, enabling immigrants to leave their home countries and come here where they'll no longer be persecuted.
In order to qualify for asylum or refugee status, a person must have a genuine fear of persecution based on their religious beliefs, race, nationality, political opinion or membership in a particular social group.
They may fear persecution because they've experienced it in the past, or because it's happening to others in similar situations now; the keys are that the fear must be genuine, and the persecution must be done by the government or an organization or group that the government cannot or will not stop.
Immigration Appeals Through an Immigration Attorney in Garland
Sometimes immigration judges and officials make decisions that applicants don't agree with, and if that happens in your case, an immigration attorney in Garland may be able to help you appeal your case.
Deportation Defense by an Immigration Attorney in Garland, TX
The threat of removal – commonly called deportation – is scary. If you're ordered to leave the United States, you may benefit from working with an immigration attorney in Garland who can help you get the best possible outcome.
Do You Need to Talk to an Immigration Attorney in Garland?
If you're considering immigrating to the U.S., or if you need help bringing your family, hiring foreign workers, or fighting a deportation order, we're here for you. Call today to schedule your free, no-obligation consultation with an experienced professional.