Experienced Immigration Lawyers for TPS
HOUSTON & DALLAS TPS ATTORNEYS
Countries that experience adverse conditions, like a natural disaster, epidemic, armed conflict, or other unusual situation, may be unsafe and unequipped to handle their returning nationals.
These countries may be designated for Temporary Protected Status (TPS). TPS allows people from certain countries who are in the United States to stay here for a temporary period of time because it is unsafe for them to return to their home country.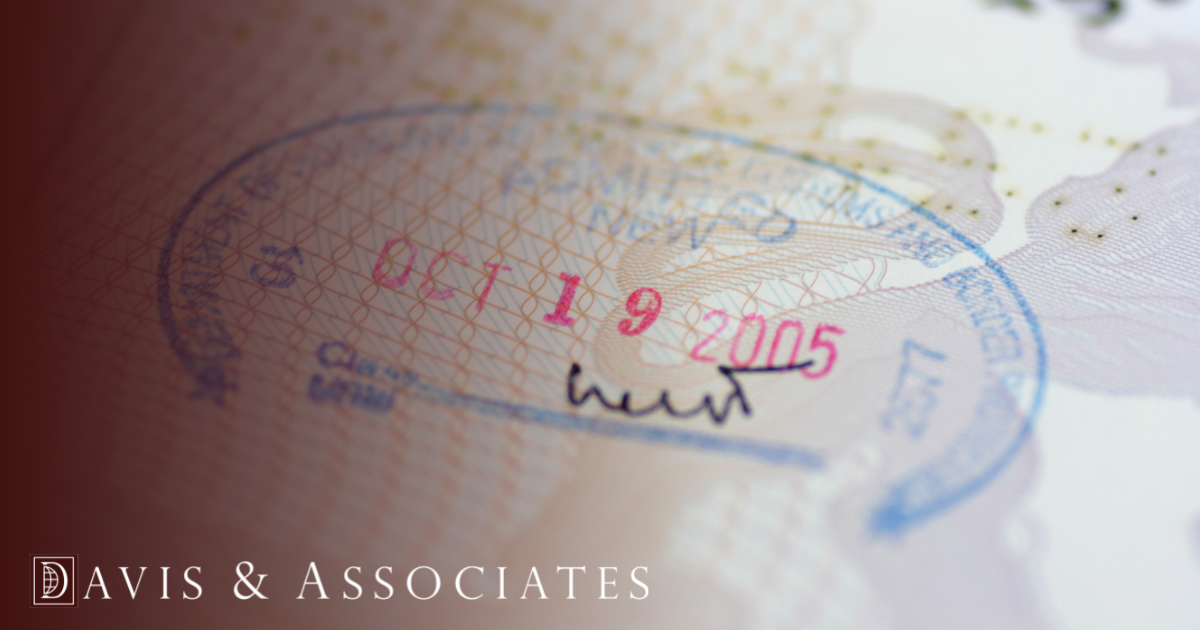 If you are an immigrant or the family member of an immigrant, it is important to understand what TPS is and how it can help you. We'll explain everything you need to know about Temporary Protected Status, including who is eligible for it and what steps you need to take if you want to apply.
Who's Eligible for TPS?
In order to be eligible for Temporary Protected Status you must:
Be a national of a country that's designated for temporary protected status, or you're without nationality, but your recent country of residence was a designated country.
File your TPS application during the open initial registration or re-registration period (or qualify for late initial filing extension)
Have been physically present in the U.S., except for brief trips outside of the country, since the most recent date that your country was designated for TPS. This is called being continuously physically present (CPP). When you go to apply or re-register for TPS, you'll have to notify USCIS of all of your trips outside of the U.S. since the CPP and CR dates, and they'll decide whether or not you qualify for the exception.
Have been continuously residing (CR) in the U.S. since your country's most recent TPS designation date.
Countries Designated for TPS
Currently there are 15 countries designated for temporary protected status: Afghanistan, Ukraine, Nepal, Burma (Myanmar), Haiti, Yemen, Cameroon, Honduras, El Salvador, Somalia, Nicaragua, Sudan, South Sudan, Syria, and Venezuela.
What Evidence Do You Need For a TPS Application?
Identity and Nationality Evidence
You must provide identity and nationality evidence to prove your identity and that you're a national of a country that's designated for TPS, or that you don't have a nationality and you last primarily lived in a country that is designated for TPS.
You should submit documents that are considered to be primary evidence. If your documents are unsatisfactory to USCIS, they'll send you a request for more. Primary evidence includes documents like: a photo ID, a copy of your birth certificate, a copy of your passport, and any national identity document that's issued by your country (or your country's Consulate or Embassy in the U.S.) that contains your photograph or fingerprint—like a naturalization certificate, or a national ID card.
If you aren't able to provide any primary evidence documents, you'll have to submit an affidavit to USCIS proving that you tried to get those documents, and explaining why you weren't able to do so through your country's U.S. Embassy or Consulate. It may be in your best interest to reach out to a lawyer to help you through this process.
If you need to submit secondary evidence, it should be documentation about your nationality, like a naturalization certificate—even if it doesn't contain your photograph and a fingerprint. You can also submit a baptismal certificate if it specifies your nationality, or that of one of your parents.
You may also provide any immigration documents that indicate your identity and nationality, as well as medical or school records if they contain information that helps support your claim to be a national from a country that's designated for TPS.
You can also submit affidavits from family members and friends who know the date and place of your birth, and the nationality of your parents. Be aware that the individual making the affidavit needs to explain how they know you, or are related to you, and how they know details about your background. (It's important for you to know that the nationality of your parents is significant if you're from a country where nationality is determined by the origin of your parents).
Date of Entry Evidence
You'll need to provide evidence of when you entered the U.S. To do this you can provide a copy of your passport, an I-94 Arrival/Departure Record, or other similar documents that demonstrate your continuous residency in the U.S.
Continuous Residence (CR) Evidence
You'll need to provide evidence to show that you've been in the U.S. since the CR date that was specified for your country. This means records of employment, utility bills, rent receipts, school records, medical records, and testimonies from people who know you and where you've been living, like officials from your church or other organizations.
Any documents that aren't written in English must have a complete English translation, and the translator has to certify that they're a competent English speaker and are proficient in the foreign language that's used in the original document. The translator must confirm that the translation is true and accurate, to the best of their ability.
How the Temporary Protected Status Process Works
You File Your Petition
Once you've prepared your TPS submission package, including all of the required forms, evidence, and filing fees, you'll have to mail it to the address specified for your country. Be sure to sign your application and include the correct filing fee, or a properly completed fee waiver request. Missing signatures and incorrect fees are common mistakes on TPS applications and are cause for rejection. That's why it's best to talk to an attorney to help you through this critically important part of the application process.
USCIS Reviews Your Application
After receiving your application, USCIS will review it to make sure it's properly completed and that the correct filing fees were included. If your case is accepted you'll receive a receipt notice, which will have a receipt number that you can use to go online and check the status of your case.
USCIS Will Contact You
If USCIS needs to gather what's called biometrics, which are your photograph, signature, and fingerprints, they'll send you an appointment notice to go to an Application Support Center (ASC). Biometrics are used to verify your identity, conduct a background check, and to create an Employment Authorization Document (EAD), if you made a request for one. TPS applicants who are over 14 years old must submit biometric data.
You Report for an Interview
When you go to an ASC, you need to bring these items:
Evidence of your nationality and identity that has a photograph of you. For example, a passport
An ASC appointment notice
Your receipt notice
Your EAD, if you already have one
If you can't keep your scheduled appointment, you can reschedule.
USCIS Makes a Decision on Your Work Eligibility
If this is your first time applying for TPS, and you're seeking an EAD, USCIS will review your TPS application to determination whether or not you're eligible to work before they make a final decision about the application. If you're deemed eligible, you'll receive an EAD.
USCIS Makes a Decision on Your Application
If USCIS approves your TPS application, they'll send you a notice of approval, and an EAD if you requested one and you haven't already received it.
How Do You Maintain TPS Status?
After you're approved for TPS status, be aware that you'll need to re-register during each re-registration period in order to keep your benefits. This pertains to all beneficiaries, whether they were initially approved for TPS status by USCIS, an Immigration Judge, or the Board of Immigration Appeals (BIA).
What About Employment Authorization?
There are times when the Department of Homeland Security will issue an automatic extension of EADs that are about to expire for TPS beneficiaries of a specific country to provide time for EADs with new validity dates to be issued.
What If USCIS Denies Your TPS Status?
If your application for TPS is denied, it's best that you talk to a lawyer. Our professionals will be able to decide whether you should file an appeal or motion.
Do You Need to Work With an Immigration Attorney on an Application for Temporary Protected Status?
If you need to apply for Temporary Protected Status in the United States, you should consult with an attorney before doing so. We offer free consultations and can give you the legal advice you need to begin moving forward in the right direction. So call our office today.
Related TPS Articles:
What You Need To Know About Temporary Protected Status (TPS)
Supreme Court Decision On TPS And Admission For Green Card Application Purposes