Immigration Attorney in Denton, TX – 75065, 76201, 76226
Citizenship, Visas and More
Many people know that U.S. immigration law can be confusing – and it's always subject to change.
For that reason, people use immigration lawyers in Denton, TX to help them with complex processes such as business immigration, family immigration, work visas, green cards, citizenship and other immigration applications.
WHY CHOOSE DAVIS & ASSOCIATES
Mr. Davis is Board Certified in Immigration and Nationality Law by the Texas Board of Legal Specialization.
(Our motto is "Families, not Files" because when you do business with us, you are not just another case file.)
Our staff is multi-lingual and many of us have experienced the immigration process with our families and friends.
Kandace
The Team is amazing! If I had any questions or concerns I would shot an email to my attorney Mr.Davis and cc his paralegal within the hour I would get a reply form my attorney himself. (The attorneys are very hands on with their cases) I believe they are honest and genuine people. I definitely will recommend.
Citizenship With Help From a Denton Immigration Attorney
To become a U.S. citizen, you must have a green card – and before you get a green card, you need a valid visa that enables you to enter the United States.
After you've met all the requirements, you can apply for naturalization; that's the process of becoming a United States citizen if you weren't born in the country.
After you're naturalized, you have all the same rights and responsibilities as a natural-born citizen does.
You can vote in elections, work without any restrictions and enjoy all the other rights.
You're also required to report for jury duty if called, register for the draft if you're of age, and be a productive member of society.
In order to become a naturalized citizen, you must be over the age of 18, hold a green card, show that you've lived in the U.S. continuously for at least the past 5 years, be a person of good moral character and pass the U.S. citizenship test.
You must also respect and adhere to the principles and ideals of the United States Constitution, as well as swear an oath of allegiance to the United States. However, that comes after you've filled out and filed a successful naturalization petition – which your Denton immigration attorney can help you do.
Helpful Articles
Dual Citizenship In The USA: Everything You Need To Know
Getting Help From a Business Immigration Lawyer in Denton
Business immigration in the United States is complicated – there's no way around it. If your company needs to hire foreign workers, it must meet stringent requirements and fill out and file several government forms.
For this reason alone, most companies work with a Denton immigration lawyer when they need to sponsor foreign workers.
There are several ways a company can bring in foreign talent, and your attorney can help you determine what's right for your firm.
Another category of business immigration belongs to immigrant investors. People who have significant capital and invest it in certain U.S. companies can come to the U.S. as immigrant investors. Your attorney can help you if you want to get an investor green card, as well.
Other Work Visas
CW-1 visas for transitional workers
E-1, E-2, E-2C and E-3, EB-1, and EB-5 visas for treaty traders, treaty investors, qualified employees, long-term foreign investors, and certain specialty occupation professionals coming from Australia only
H-1B visas for Free Trade Agreement workers, specialty occupations, fashion models of distinguished merit and ability, and workers in specialty occupations
H-2A visas for temporary or seasonal agricultural workers
H-3 visas for trainees (other than medical or academic)
I visas for representatives of foreign information media, including the press, radio and film
O-1 and O-2 visas for people with extraordinary ability in the sciences, arts, education, business, athletics, or production in motion pictures and television (and their support staff)
P-1A and P-1B visas for internationally recognized athletes, entertainers, and members of entertainment groups
P-2 and P-3 visas for individual performers and groups entering to perform under reciprocal exchange programs, as well as artists and entertainers coming to the U.S. to perform, teach or coach under a culturally unique program
Q-1 visas for people participating in international cultural exchange programs
R-1 visas for religious workers
TN visas for North American Free Trade Agreement temporary professionals coming from Canada or Mexico
Asylum and Refugee Status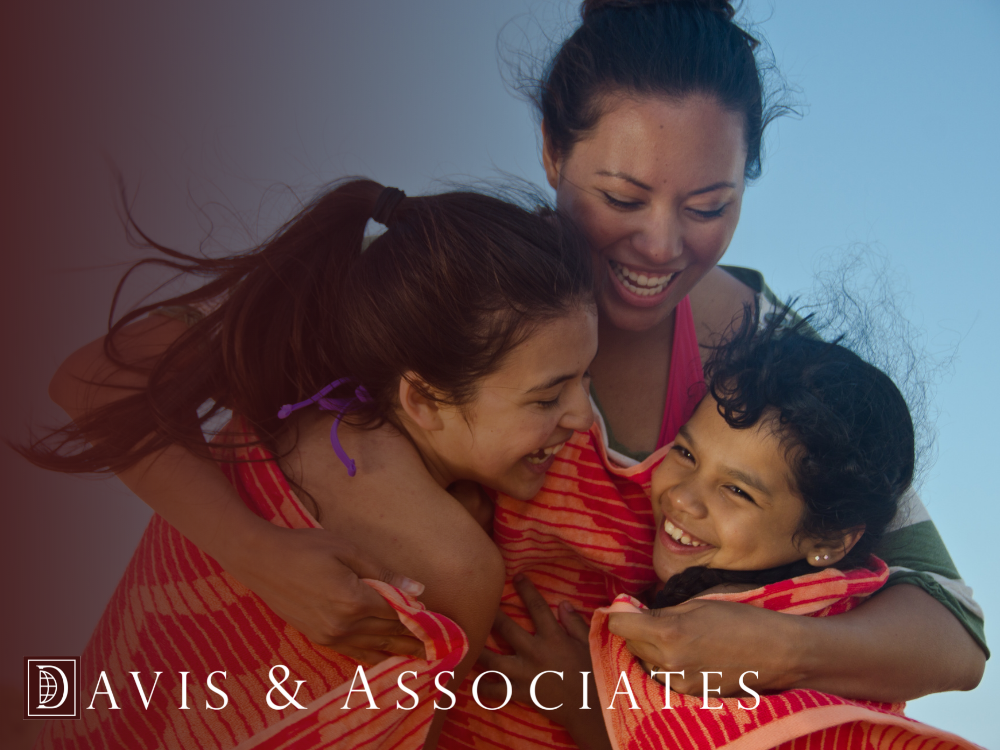 Asylum is nearly the same thing as refugee status, with the main difference being where you're physically located when you apply.
In both cases, you're seeking the United States' protection from persecution in your home country.
Many people who want asylum or refugee status choose to work with an immigration attorney in Denton throughout the process.
If you're currently outside the United States, you'll apply for refugee status. If you're currently in the United States, you'll apply for asylum.
You have up to a year from your arrival in the U.S., whether or not it was lawful, to apply for asylum.
However, you must prove that you have a credible fear of persecution – otherwise, your petition will be denied.
The Deferred Action for Childhood Arrivals program, or DACA, is currently accepting new applications and processing renewals for people who have already received DACA status. Because the laws are subject to change based on the current political climate in the United States, it may be in your best interest to work with a DACA attorney in Denton who understands the system and how to help you get the best possible outcome.
Deportation Defense by a Denton Immigration Attorney
The threat of being kicked out of the United States is terrifying – and you could be removed (commonly known as deportation) even if you've already established a life and family here. In cases such as these, it can be beneficial to work with a Denton immigration attorney who can protect your rights and defend you against deportation.
Immigration Appeals by an Immigration Lawyer in Denton, TX
Sometimes immigration officials, including judges, make decisions that potential immigrants don't agree with. If that happens in your case, you may be entitled to appeal the decision. Your immigration lawyer can help you determine whether you're entitled to an appeal and file one on your behalf if appropriate.
Do You Need to Talk to an Immigration Attorney in Denton?
If you need to speak with an immigration attorney in Denton, we're here to help. Call our office today or contact us online to set up your free consultation with an experienced and knowledgeable professional.