The United States sees an influx of more than one million immigrants each year, and more than 40 million people living in the US were born in another country.
This adds up to approximately one fifth of the world's migrant population.
Yet despite these vast figures, there is surprisingly little diversity among US immigrant groups.
25% of US immigrants come from Mexico, with China being the next largest group at 12%.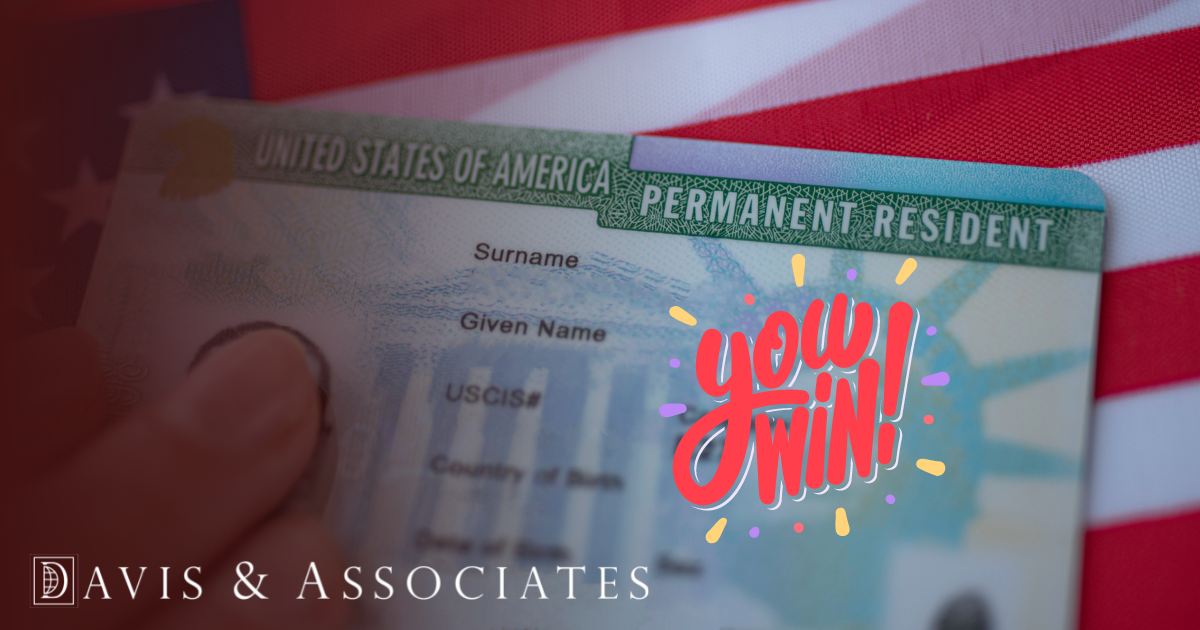 One way the government has attempted to diversify the immigrant population of the United States is through the diversity visa lottery. Read on to learn more about the diversity visa lottery and how you can apply.
What is the Diversity Visa Lottery?
The Diversity Immigrant Visa Program, otherwise known as the diversity visa lottery or the green card lottery, is a scheme targeted at migrants looking to obtain permanent residency. The lottery, administered by the Department of State, makes 50,000 immigrant visas available each year.
The Diversity Visa lottery program has been in existence since 1990, when it was signed into law as part of the Immigration Act of 1990. The aim of the program is to diversify the immigrant population of the United States by selecting applicants from countries with low immigration numbers over the past five years. Each year, the State Department identifies eligible countries for the Diversity Visa lottery and makes up to 50,000 visas available. Chosen via computer randomization, winners of the Diversity Visa lottery become eligible for Diversity Visas.
Those who pass US application and vetting procedures may enter the United States as lawful permanent residents (LPRs), and will receive green cards. As all decisions are made via a random process, those who are not chosen one year must completely re-enter to be considered for any following years.
In 2020, more than 14 million people from all over the world applied for a diversity visa.
Eligibility Requirements
The precise eligibility requirements for entering the lottery can vary from year to year, as the countries selecting depends on recent immigration numbers. If the US experiences a significant annual rise in immigration from one nation, it may cease to be eligible the following year.
Countries included in the Diversity Visa lottery must have a record of low immigration to the United States. This is quantified as less than 50,000 immigrants from a specific country within the previous five years. The US government designed the Diversity Visa lottery to be as fair as possible, regardless of the population size or location of countries. Thus, countries are sorted into six geographic regions with standard allotments and no more than 7% (roughly 3,500) of a year's allocated visas may go to natives of any one eligible country. Currently, only a handful of countries are excluded from the Diversity Visa lottery. These include countries with large US immigrant populations such as Mainland China, South Korea, Canada, the United Kingdom, Mexico, Jamaica, and Pakistan. For a full list of eligible and ineligible countries, read the State Department's Diversity Visa lottery program instructions.
In order to be eligible to enter, an applicant must meet the following two requirements.
Must be a native of a country with historically low rates of immigration to the United States. A list of eligible nations is published by the Department of State alongside each year's diversity lottery.
Must either be educated to at least high school level or have completed two years of work experience in an occupation that requires at least two years of training or experience to perform.
In addition to these requirements, all immigrants to the US must meet certain criteria relating to health, criminal backgrounds, and means of financial support.
If an applicant is not from one of the eligible countries, that does not not necessarily exclude them from entering the diversity lottery. A potential immigrant may claim the nation of their spouse if they are both planning to migrate, or claim the country of birth of one of their parents if it is on the list.
How To Apply For the Diversity Lottery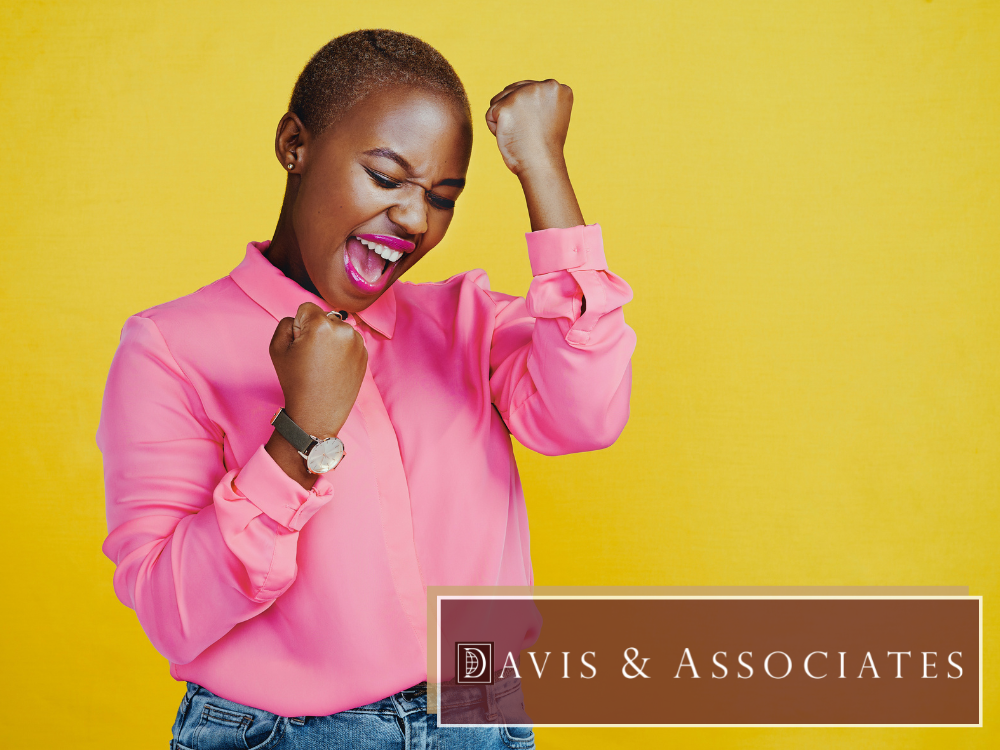 The diversity visa lottery can be entered online and is a relatively straightforward process. Listed below are the essential steps an individual will need to follow in order to submit an application.
Step 1: Check that you meet the most recent set of eligibility requirements for entering the lottery.
Step 2: Submit your Electronic Diversity Visa Entry Form online. You will need to provide a lot of information about yourself and your circumstances in order to apply. This information will include details about your country of birth, education, marital status, and any dependents. You will also be required to submit a photograph of yourself. It's important to note that there is a fixed time period each year during which registration is open.
Step 3: Applications will be selected randomly, based on the number of available visas for each region or country. You will be able to check the status of your application using your unique confirmation number.
Step 4: If selected, you must confirm your education or appropriate work experience.
Step 5: Submit your immigrant visa and alien registration application.
Step 6: Submit any supporting documents necessary for your application. This may include birth certificates, marital records, military service records, or police certificates.
Step 7: Attend a visa interview. This will take place at your chosen US embassy or consulate, and your spouse or children will also need to attend, if applicable. The interview will determine whether or not you can receive an immigrant visa, and you will be asked to provide proof of financial means, work and education requirements, and evidence of a recent medical examination.
Step 8: Shortly after your interview, you will either be approved or denied for a visa. If denied, you will be given the reasons for your ineligibility and you may submit another visa application in the future. If approved, you will receive your visa and can enter the United States on your scheduled date.
Diversity Visa Winners Must Undergo Intense Screening
Once the diversity lottery randomly chooses its applicants, the selection process truly begins. No lottery winner automatically receives a visa and admission into the United States. Each lottery winner becomes eligible for LPR status via the Diversity Visa, but immigration to the US is not guaranteed.
For example, of the 5,014 citizens of Uzbekistan selected by the lottery in 2014, only 3,032 were provided with visas. This means that of the roughly 5,000 Uzbeks selected by the Diversity Visa lottery, roughly 60% passed the visa screening and application process and were ultimately provided a Diversity Visa and LPR status.
Extensive application requirements exist for all Diversity Visa entrants, and such rigorous standards also apply to any dependent family members such as spouses or children, known as derivatives. For example, educational requirements are in place – entrants must have at least a high school education or equivalent, or at least two years of experience working in a field that requires at least two years of training.
Additionally, all candidates submit to background checks, screening for potential ties to terrorism and criminal behavior, and detailed interviews.
For more information about the Diversity Visa lottery's application rules and requirements, you can find the State Department's instructions here. Additionally, you can contact the experienced immigration attorneys at Davis & Associates with any visa, green card, or naturalization question you may have.
How Much Does It Cost?
There is no cost to enter the Diversity Visa lottery, and applicants who are unsuccessful will not have to pay anything. However, applicants who are accepted will have to pay various fees in order to become a lawful resident of the United States. These fees may include:
Applicable forms and applications such as DS-260 and I-485
Affidavit of Support fee
Biometric services
Medical examinations and vaccinations
Translations of documents if necessary
USCIS immigrant fee
Diversity Visa processing fee
Diversity Visa Lottery Scams
There are a number of scams targeted at those looking to immigrate to the United States. These include fraudulent websites that charge a fee in order to submit a user's visa application, or falsely claim to increase someone's chances of winning the lottery. There have also been cases of fraudulent emails that notify an individual that their visa application has been approved, asking them to send a processing fee to guarantee their green card.
To avoid these scams, it's important to take note of the following:
The diversity lottery is always free to enter
The only way to apply is by submitting the application on the US Department of State website
Winners will never be notified by email
Benefits Of The Diversity Visa Lottery Program
Diversity Visas, awarded via the standard lottery program, provide hope and the promise of a better life for up to 50,000 immigrants annually. Often, these immigrants do not have any specific ties to the United States, such as immediate family members or job prospects, that may allow them to apply for another type of visa.
The Diversity Visa lottery provides opportunity for economic success and advancement within the United States. Such economic benefits are excellent both for the individual and the society.
The Stanford Law Review argues that the Diversity Visa lottery "plays an important role in the long-term strategy for maintaining the competitiveness of the US labor force." The lottery and its rigorous screening process ensure that only the most qualified and economically beneficial applicants enter the US. And as more and more qualified natives from low-immigration countries enter and assimilate, they will encourage their peers to follow. Often, Diversity Visa lottery immigrants are "trailblazers" who encourage a robust and healthy economy. In short, their meaningful contributions benefit America as a whole.
Schedule a Free Consultation To Learn How To Get a Diversity Lottery Visa
If you or a loved one have applied for the DV lottery program, it's important to talk to an experienced and trustworthy immigration attorney. Navigating the complicated application process can be very difficult. There is little room for mistakes. Therefore, even a simple oversight or error can result in denial or delay. The skilled and professional lawyers at Davis & Associates are ready to help you with your specific immigration questions, including any regarding visas, lawful permanent resident (LPR) status, or green cards.
If you want to learn more about the Diversity Visa lottery and whether you are eligible, get in touch with Davis & Associates today for a free consultation.