How to Translate Your Immigration Documents Into English
When you submit foreign language forms to the United States government for immigration purposes, the government requires you to translate them into English.
Although the U.S. government does employ many people with very diverse backgrounds, there's no guarantee that there will be someone on-staff who will be able to translate or understand your document for you.
This guide explains how to translate foreign language documents into English before you submit them to the United States government.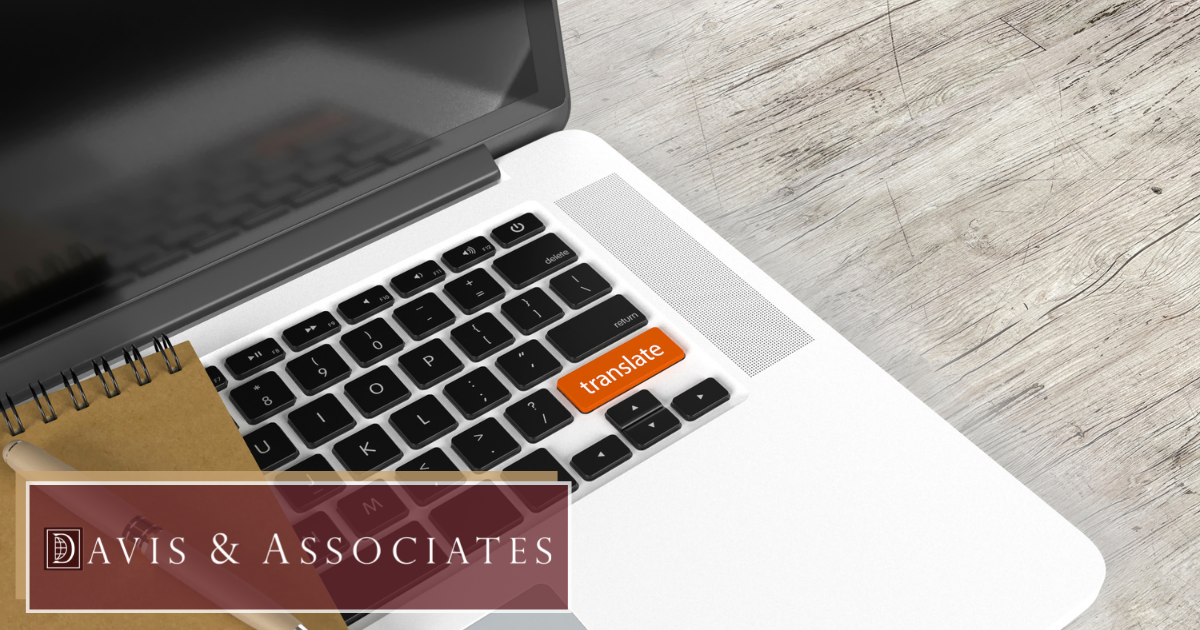 Why Translate Your Immigration Documents Into English?
The primary reason you need to translate your immigration documents into English is that the United States government isn't going to do it for you. Although these documents are required, you are the one responsible for translating them into English so that the people reviewing them at the immigration agency you are working with will be able to understand them.
Related: Everything you need to know about the H-1B visa process
What Documents Do You Need to Translate?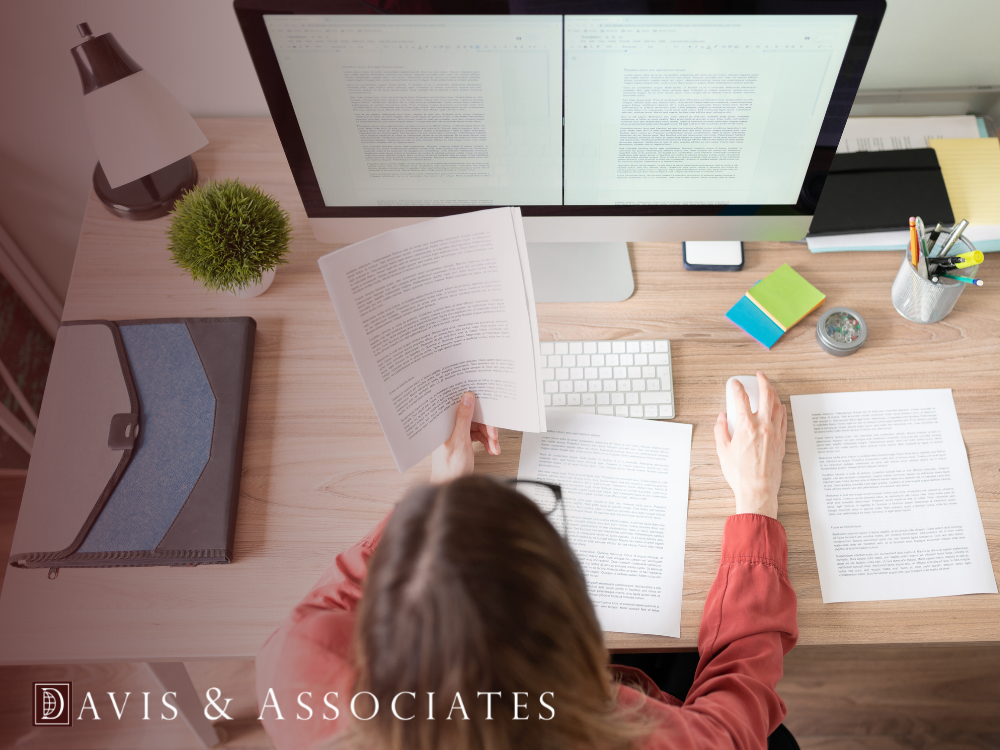 All foreign language documents that the United States government requires you to submit must be translated. It doesn't matter whether it's a marriage certificate, a birth certificate, a police record or even a bank statement. If you aren't sure whether a document that you have must be translated, speak to your Dallas or Houston immigration attorney. Your lawyer will help you determine whether it's necessary.
How to Translate Your Immigration Documents Into English
You, a family member, or friend may translate your immigration documents into English, provided that you can certify that the person translating them is competent in both languages. No one has to be an expert in both languages in order to translate. The following sections outline the U.S. government's requirements for translated documents.
Related: COVID-19 vaccination requirements for permanent residency in the U.S.
Who Can Translate Your Documents for You?
You, someone you know or a professional translator may translate your immigration documents for you. However, the U.S. Citizenship and Immigration Services officer who evaluates your paperwork will have the final say in whether you, a family member or friend qualify as a translator. For that reason, many people choose to work with a professional translation service.
What is a Certification Letter for Translated Documents?
The United States government requires translated documents to be certified. That means the translator must certify that they are competent in English and the foreign language that the original document is written in. The U.S. government will only consider a document to be certified if the person who translated it into English writes a formal letter that says they are qualified to translate the document based on proficiency in both languages and that they translated the document completely and accurately, to the best of their abilities.
The letter must include the translator's full name, address, date they wrote and signed the letter, and signature. You are required to submit the certification letter with the translations, as well as photocopies of the untranslated documents in case USCIS needs to check the accuracy of any of the translated information. You do not need to have translations notarized; you only need to include the certification letter with your documents.
A certification letter may say something like this: "I, [full name], certify that I am fluent (conversant) in English and [foreign language]. The attached document is an accurate translation of [name of document]." This recommendation comes from the U.S. State Department.
Related: How to prepare for an asylum interview
Do Translated Immigration Documents Have to Be Typed and Printed?
Translations you provide to the U.S. government should be typed. Although there's no written rule about submitting handwritten documents, USCIS officials will have an easier time sorting through your packet and evaluating your forms if the materials you provide are typed.
Related: The complete guide to adjustment of status in U.S. immigration
What if Your Foreign-Language Document is an "Abbreviated Version" of the Original Document?
In many cases, governments issue abbreviated versions of documents, such as birth certificates and divorce decrease. Sometimes these abbreviated documents are fine for USCIS purposes, but in other cases you'll need a full version.
For example, an abbreviated birth certificate translation may be fine to identify your parentage but submitting an abbreviated birth certificate for yourself won't fly with USCIS. If you are not sure whether a document is fine the way it is, you should speak to your immigration attorney. Your lawyer will let you know whether an abbreviated version is okay or if you need to obtain a full version before translating it into English.
When Do You Need to Send Translated Documents to Immigration?
Any time you send documents to USCIS or another government agency, they must be translated into English. Remember, you should always submit a copy of the original document plus its translated version when you are submitting documentation to U.S. Citizenship and Immigration Services or any other government agency.
Related: What is consular processing?
What if the Translation is Poor?
If the translation of your documents is poor quality, USCIS may reject your petition outright. That's because the United States government requires complete accuracy with immigration petitions. It's very important that your translation is complete and accurate, so it's often a good idea – unless you're working with a professional translation service – to have someone else double-check your documents before you submit them.
How Much Does Immigration Document Translation Cost?
Translation services vary in price. Often, translation professionals charge per page. If you are attempting to save money, it may be in your best interest to have a friend or family member translate your documents for you, or to do it yourself. Depending on the number of documents you need translated, you could keep a significant amount of cash in your pocket.
There are several professional translation agencies that frequently work with immigration documents. If you need help finding one, your immigration attorney may be able to recommend a reputable company that can help you or might have someone that they work with consistently.
Related: What to expect from a green card interview
Important Things to Remember About Translated Documents
Make sure you and your translator follow these tips to ensure USCIS or another government agency accepts your documentation:
Don't add or subtract any information from the original document. Translate it word-for-word.
Don't abbreviate words or use acronyms, or, if you must use an acronym, define it.
Never forget the translation letter. USCIS will reject your petition if your documents aren't certified.
Avoid using tools such as Google Translate to translate your immigration documents. Though they may provide you with quick translations in a pinch, they're not meant for serious documents that you're submitting as part of an immigration petition.
It's okay to translate your documents yourself if you're confident in your ability to do so accurately. However, if you're not sure, it's better to have a friend or family member do it for you. If you don't have a friend or family member who's proficient in your mother tongue and in English, it's best to hire a professional translation service.
Do You Need Immigration Help?
If you are considering immigrating to the United States or you're trying to help a family member do so, you may benefit from working with an immigration attorney. At Davis and Associates, we offer translation services with our immigration services so you have one less thing to worry about.
Call our office today or contact us online to schedule a free consultation with an experienced, caring immigration attorney. We'll be happy to answer all of your questions and get you pointed in the right direction.