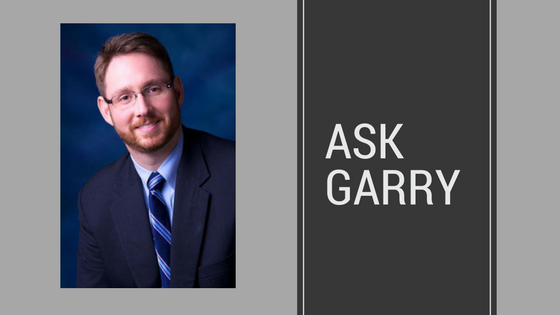 What is Political Asylum?
Political asylum is an application filed with U.S. Citizenship and Immigration Services (USCIS), an agency in the U.S. Department of Homeland Security (DHS), that allows an applicant to seek protection from persecution in their country of nationality.
An applicant must prove the following:
That the application has been filed within one year of entry into the United States (there are some exceptions to this rule, but generally this is required).
That the applicant fears being persecuted in his or her country of nationality on account of race, religious beliefs, political opinion, national origin, or membership in a particular social group.
That the applicant has experienced persecution on one of these bases in the past or there is a likelihood of future persecution on one of these bases.
Defining Persecution
Persecution is a term without a statutory definition in U.S. immigration law. It generally cannot be mere harassment or disadvantage. It must be something more, such as human rights violations, torture, unlawful or political detention, physical violence, or infliction of serious emotional distress.
Specific examples of persecution include:
Women who have been or risk being subjected to forced circumcision
Individuals who face persecution because of their sexual orientation
Certain groups being forced to engage in activities that are contrary to their cultural beliefs
Imprisonment for political or discriminatory reasons
Intentional withholding of food, housing, education, or employment
Threats of harm can also rise to the level of persecution, especially if others similarly situated to an applicant have experienced documented persecution similar to that threatened against an applicant by a similar actor.
Economic hardship and harassment can also be deemed persecution if factors considered as a whole rise to the level of persecution, even if taken separately the incidents may not be serious enough to qualify.
The actor of the persecution must be one that is either from the government itself, or from a group or party that the government is unable or unwilling to control.
Proving this is often a challenge.
Also, an applicant must establish why he or she was specifically targeted by the persecutor. The actions and the actor's motivation for the persecution must be on one of the aforementioned protected grounds.
Political asylum is generally not available to someone who cannot prove he or she will be specifically targeted for persecution on the bases listed above. General strife and poor country conditions by themselves do not lead to an asylum application approval.
An applicant must be able to show that he or she has a risk of being specifically targeted for persecution, by whom and on what basis.
The Asylum Interview
An application for asylum is filed with a USCIS regional service center and is then forwarded to a regional USCIS Asylum Division to be scheduled for interview.
Priority Levels For The Asylum Interview
Asylum interviews are scheduled according to three priority levels:
First Priority
These applicants were scheduled to be interviewed, but had to be rescheduled either by request of the applicant, or due to the needs of USCIS.
Second Priority
These applications have been pending for 21 days or less.
Third Priority
This group is comprised of all other outstanding applications, which are managed by scheduling newer applications first, and working backward toward older ones.
The Asylum Division at USCIS gives priority to scheduling asylum interviews for applications that are most recently filed because some individuals might exploit asylum backlogs by filing fraudulent applications, or ones that are without merit, simply to obtain employment authorization.
By giving priority to the most recent filings, USCIS can more quickly identify frivolous applications and place those individuals into removal proceedings, while scheduling qualified applicants more efficiently.
Urgent Requests For An Asylum Interview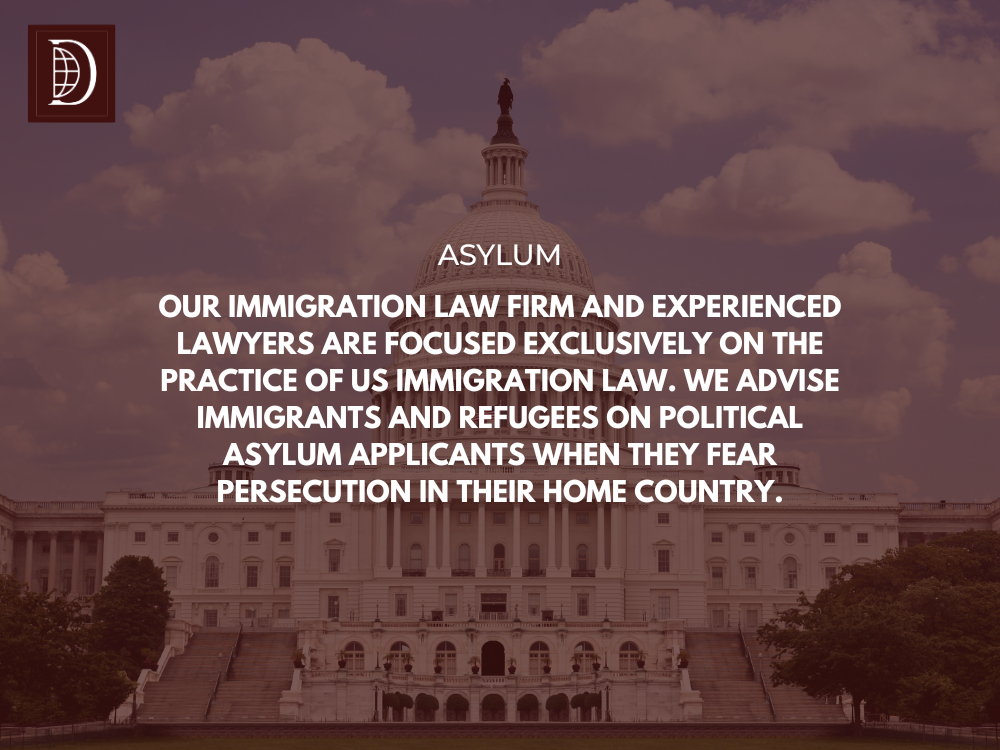 If an applicant urgently needs an interview that isn't within the order of priority, an asylum office director may consider it. The applicant will have to submit a written request to the asylum office that has authority over their case. In order to know where to mail the request, they should refer to the USCIS Service and Office Locator.
Applicants who may live a burdensome distance from an asylum office or sub-office, may be able to attend their interview at a USCIS field office. They will need to reach out to the asylum office overseeing their case to inquire further.
Starting on September 13, 2023, USCIS will resume its requirement for applicants to bring their own interpreter for the interview, if they are not able to participate in English. The agency is currently weighing its options for providing its own contract interpreters.
During The Asylum Interview
During an asylum interview the applicant must explain to the asylum officer why he or she is afraid to go back to his or her country. The explanation in the interview must be consistent with other information provided, including information in the application, in any supporting statements, and in all evidence provided, for the applicant to have a chance to succeed.
Generally, an answer is not given at the interview and the applicant will need to plan to either go back to the office to pick up the decision, or the decision may in some cases be mailed.
Credibility is a significant issue in political asylum law and policy in the United States. However, an individual can be successful on his or her statement alone if it is sufficiently detailed, plausible and credible.
However, the law also requires an applicant to provide documentation that should reasonably be expected to be available and obtainable. If an adjudicator, either an asylum officer or an immigration judge, finds that reasonably available evidence was not provided, that could be a justification for denial.
Asylees Receive Employment Authorization, And Other Benefits
If granted, political asylum provides legal status and employment authorization in the United States, as well as access to a refugee travel document for international travel.
If an asylee needs evidence of their permission to work, they may obtain an Employment Authorization Document, referred to as an EAD, by applying for one with USCIS. An EAD, which is essentially a work permit, is a photo ID document that is used to show employers.
There are other benefits available to individuals who are granted asylee status, including public benefits like:
Assistance with employment preparation and job placement
Food assistance
Cash support and help with medical needs
An unrestricted Social Security card
An Asylee's Family May Receive Asylum
When an individual is granted asylum, their spouse and children may be approved to receive asylum as well—if the asylee included them on their petition, and if the children are under 21 and unmarried. All family members, however, must be located in the United States. If the relatives are outside of the U.S., the asylee can petition for them to receive derivative asylum. Again, any children must be under the age of 21, and unmarried.
An Asylee's Path To A Green Card And U.S. Citizenship
One year from approval, an asylee can apply to become a lawful permanent resident. Also, after three years and nine months from approval, assuming all good moral character and time requirements have been met, the person can apply to become a U.S. citizen.
Asylee Status Can Be Terminated
Under certain circumstances an asylee's status can be terminated. This can occur if an asylee's fear of persecution is no longer warranted as the result of a positive shift in conditions within their country of nationality; if they have received the protection of another country; or if they've committed a crime that makes them ineligible for continued status as an asylee.
Other Protective Measures Against Persecution
If the person does not qualify for political asylum, such as because the application was not filed within one year of entry into the United States, there are related applications that may be pursued to seek protection from torture or persecution.
One is withholding of removal, which is only available to individuals facing deportation from the United States. The other is relief under the Convention Against Torture.
While these both offer protection from deportation, as well as employment authorization, they do not lead to permanent residence.
The standard of proof is higher as well. An applicant must establish by a preponderance of the evidence that the persecution will occur, who will do it and why.
While an application for political asylum can be difficult to win, those facing persecution may find it to be their only option.
Garry L. Davis, managing attorney for Davis & Associates, a boutique immigration law firm, graduated from the University of Texas School of Law and Brigham Young University. Board certified in immigration and nationality law by the Texas Board of Legal Specialization, he has been selected as a Texas Super Lawyer and for Best Lawyers in America. He served the American Immigration Lawyers Association as the Dallas immigration court liaison and as program co-director for a Texas chapter CLE conference held in Mexico. He has frequently spoken on immigration issues by various organizations.
---
About Davis & Associates:
Davis & Associates is the immigration law firm of choice in Houston & North Texas including Dallas, Fort Worth, Plano, Frisco, McKinney and surrounding areas. Their attorneys provide expert legal counsel for all aspects of immigration law, including deportation defense, writs of habeas corpus and mandamus, family-sponsored immigration, employment-sponsored immigration, investment immigration, employer compliance, temporary visas for work and college, permanent residence, naturalization, consular visa processing, waivers, and appeals. Attorney Garry L. Davis is Board Certified in Immigration and Nationality Law by the Texas Board of Legal Specialization.
Dallas Contact Info:                                                                                                                                                                                             
Address: 17750 Preston Road Dallas, TX 75252                          
Phone: (469)957-0508                                                                       
Houston Contact Info:                                                                                                                                                        Address: 6220 Westpark Dr, Suite 110, Houston, TX 77057
Phone: (832) 742-0066