FAMILY IMMIGRATION LAW FIRM
Davis & Associates are your immigration attorneys and family immigration law firm of choice in Houston & Dallas Metroplex.
Our family immigration attorneys provide expert legal counsel for all aspects of immigration law, including deportation defense, writs of habeas corpus and mandamus, family-sponsored immigration, employment-sponsored immigration, investment immigration, employer compliance, temporary visas for work and college, permanent residence, naturalization, consular visa processing, waivers, and appeals.
We Care About Families, Not Files
The most common way for individuals to get an immigration visa or green card in the United States is through family sponsorship.
If you have a qualifying relative for whom you would like to obtain a family-based visa, Davis & Associates can help.
FAMILY IMMIGRATION LAW FIRM SERVICES
For many people, the easiest way to get a US Immigration Visa or Green Card is through Family Sponsorship.
Some kinds of family sponsorship include:
Sponsoring An Undocumented Spouse
If you're a U.S. citizen or permanent resident and your spouse is an undocumented immigrant, you may be wondering if there is any way to sponsor them for a green card. The answer is yes. Doing so isn't uncommon at all—it happens every day.
Immediate Relative Visas
Some relatives of United States citizens qualify for immediate relative visas. These visas enable you to come to the U.S. and receive a green card without waiting for a visa to become available. Once you have a green card, you are a lawful permanent resident who will eventually be eligible to apply for citizenship.
Family Preference Visas
If you're a U.S. citizen or lawful permanent resident, you may be able to petition the United States government for a family preference visa for some of your relatives. These visas enable your relatives to come to the U.S. to obtain permanent residency—and as permanent residents, your family members will be able to live and work wherever they'd like in the United States.
Form I-130 For A Stepchild
You can petition the U.S. government to allow your stepchildren to come to the United States and obtain a green card. Depending on their age and marital status, the government may consider them to be your immediate relatives and enable them to get green cards immediately, without waiting.
OUR FAMILY IMMIGRATION LAW FIRM HELPS WITH FAMILY-BASED VISAS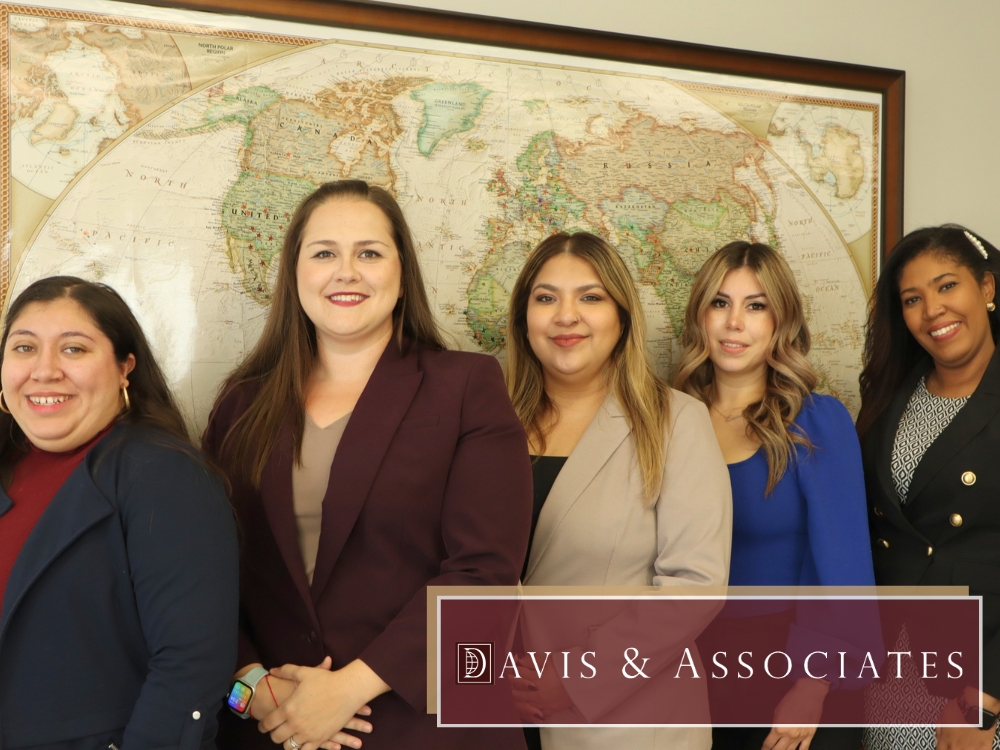 For people wanting to know how an immigrant visa (also referred to as permanent residency or a "green card") can be obtained through a family member. Davis & Associates family immigration lawyers can help you understand the process.
Citizens and permanent residents of the United States have the ability to petition the federal government for an immigrant visa for certain family members. US citizens can petition for more categories of family members than permanent residents can.
The amount of time between the date the petition is filed and the date when the family member actually obtains the immigrant visa can vary wildly – anywhere from 6 months to 20 years or more. The wait time is determined by the immigration status of the petitioner (are they a citizen or a permanent resident?), the category of family member they are petitioning, and what country the family member is from.
VISAS FOR CERTAIN VICTIMS OF DOMESTIC VIOLENCE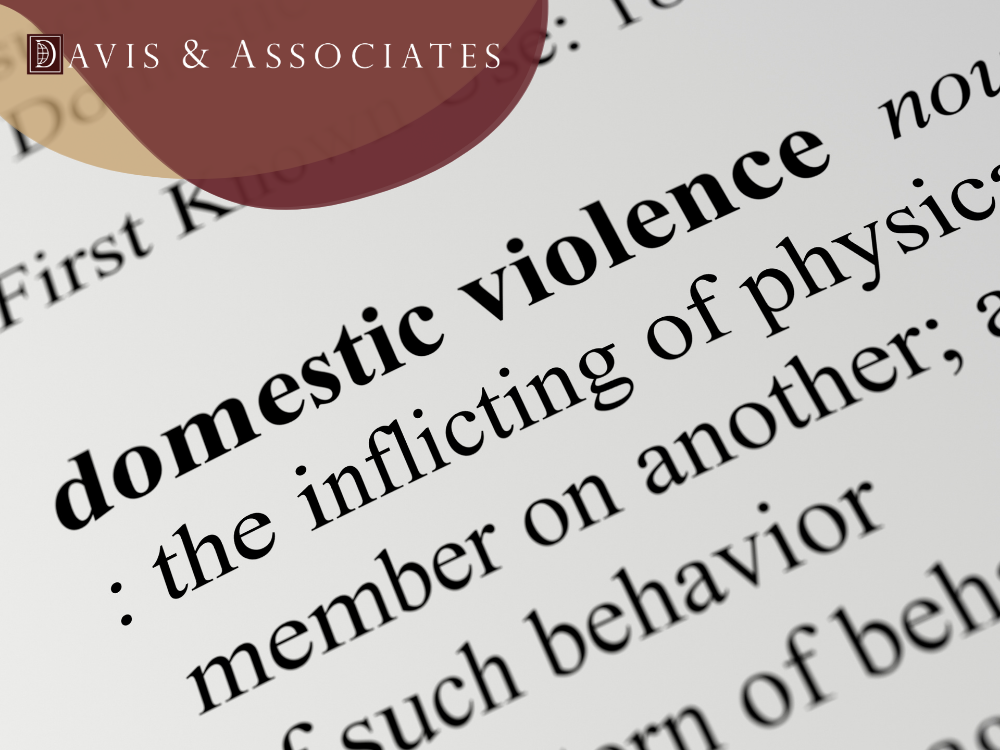 Certain people battered by their US Citizens and Legal Permanent Resident family members may qualify for an immigrant visa.
Immigration through a US citizen or permanent resident family member usually requires that the citizen or permanent resident file a petition and see the immigration process through to the end, often with an interview conducted by USCIS.
This means that the citizen or permanent resident has complete control of the immigration process for their family member; they must be the one to initiate the process and can terminate it at any time.
In relationships where domestic violence exists, this control can be abused by the citizen or permanent resident as one more way to hurt their family member through threats of revoking or delaying the immigration process, or of deportation.
VAWA
Congress passed the Violence Against Women Act (VAWA) in order to help undocumented victims of domestic violence gain permanent resident status independently of their abusive citizen or permanent resident family member.
The categories of people who can file VAWA petitions are:
Battered spouses of US citizens and legal permanent residents can apply. The battered spouse's unmarried children under the age of 21 can be included in the application, regardless of whether the child suffered abuse or not.
Parents of children who have been abused by their citizen or permanent resident step-parents can apply. The parent's other unmarried children under 21 can be included in the application, regardless of whether the child suffered abuse or not.
Unmarried children under 21 who have been abused by their citizen or permanent resident parents can apply. The child's unmarried children under 21 can be included in the application, regardless of whether the child suffered abuse or not.
Parents who have been abused by their adult US citizen sons or daughters can apply.
A VAWA petition is filed on Form I-360 and requires fairly extensive documentation. There are specific requirements that have to be proven in order for USCIS to approve a VAWA petition. Generally, the requirements are:
Proof of the abuser's immigration status. The abuser's status can be proven with a copy of his or her birth certificate, passport, naturalization certificate, or permanent residency card.
Proof of the relationship between the abuser and the undocumented person. This includes marriage certificates, birth certificates, and divorce decrees.
Proof of the abuse, and the effect of the abuse on the undocumented person. Typical proofs include police reports, arrest reports, protective orders, restraining orders, court documents, medical records, doctor and/or hospital bills, pictures, news reports, counseling letters, and letters from people who were aware of the abuse at the time it occurred.
Proof of the good moral character of the undocumented person.  USCIS requires that the VAWA applicant obtain a police clearance letter from every city where the applicant has lived for the past three years, if the applicant lived in that city for six months or more.
When the VAWA petition is filed it is assigned a priority date, which is essentially getting a place in line for a visa before beginning the process of applying for a green card. If the abusive U.S. citizen or permanent resident spouse already has a pending petition for their battered spouse, the VAWA self-petitioner will not have to lose the priority date of the preexisting petition simply because they have filed their own. The priority date of the first petition can be transferred to the VAWA petition. As a result, the VAWA applicant can avoid having to get into the back of the visa line and experiencing a longer wait time for a green card.
To maintain the privacy of the VAWA applicant throughout the petitioning process, USCIS will not share any information about them with a third party, nor will it honor any requests for a change of address under the applicant's name unless the request originates from them. This helps to keep their abusive family member from learning about their self-petition. Federal law also forbids USCIS from denying an applicant's petition based on information provided exclusively by the abuser.
A VAWA petitioner may request authorization to work. If approved, they will be able to work while their green card application is being processed by USCIS. Petitioners may also be eligible for state public benefits, which can include nutrition assistance, income maintenance, and health care. VAWA also provides housing protections for victims of domestic violence. The U.S. Department of Housing and Urban Development (HUD) is required by Congress to administer those protections and provisions in a way that affords the same rights as those granted under the Fair Housing Act.
In immigration cases unrelated to VAWA, individuals may be barred from being able to adjust their status based on how they entered the U.S., certain acts they may have committed, or if they violated immigration law. Those bars to status adjustment do not apply to VAWA self-petitioners and beneficiaries.
An experienced family immigration law firm can help you navigate the VAWA self-petition process.
ADJUSTMENT OF STATUS FOR UNDOCUMENTED IMMIGRANTS
Adjustment of status is the process of applying for an immigrant visa ("green card") inside the United States. How can an undocumented immigrant apply for adjustment of status?
It is necessary to define an undocumented immigrant as someone who is living and/or working in the United States and either entered illegally or is now out of status.
When an immigrant visa becomes available to an undocumented person (through a family relationship, an employer, etc.) the immigrant will need to identify the appropriate process to pursue in order to apply for the immigrant visa.  The visa can be obtained either outside or inside the United States. There are two ways for an undocumented immigrant to apply for permanent residency in the United States and avoid having to return to their country of birth/citizenship. If you need help applying for a status change, contact our family immigration lawyers.
IMMEDIATE RELATIVES WHO ENTERED LEGALLY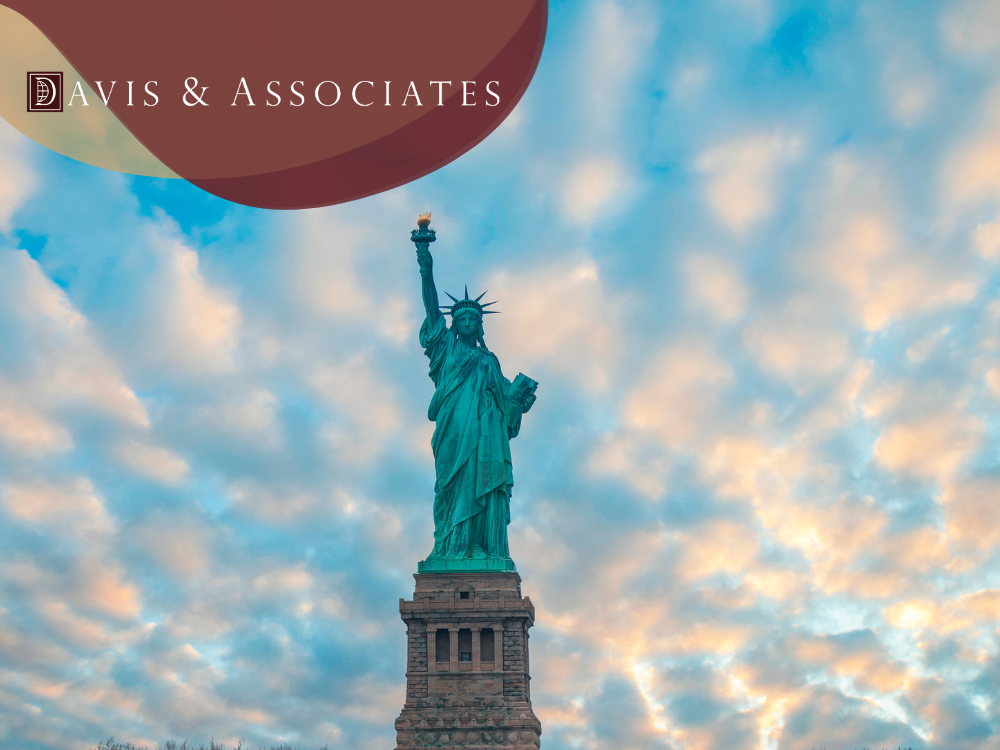 Immigration law allows certain people to apply for adjustment of status regardless of the fact that they are in the US illegally and/or have worked in the US without authorization, so long as the person can prove that they entered the US legally. These people are called "immediate relatives" and consist of:
Spouses of US citizens
Unmarried children under 21 years old of US citizens
Parents of US citizens (citizen must be at least 21 years old)
An immediate relative who is applying for permanent residency through their US citizen spouse, parent, or child and who can prove that they were inspected an admitted at a port of entry by US immigration, has the right to apply for permanent residency by submitting Form I-485 inside the United States.
PEOPLE WHO ARE PROTECTED BY 245(i)
For those people who entered legally, failed to maintain legal status, but are NOT immediate relatives, and for those people who entered illegally, there is still a possibility of applying for adjustment of status. Section 245(i) of the Immigration and Nationality Act allows such a person to adjust their status to permanent resident if they meet certain qualifications and pay a $1000 penalty fee.
A visa petition or labor certification must have been filed on your behalf on or before April 30, 2001. If the visa petition or labor certification was filed between January 15, 1998 and April 30, 2001, the applicant must prove that they were physically present in the United States on December 21, 2000. If the visa petition or labor certification was filed before January 15, 1998, the applicant does not have to prove that they were in the United States on any particular date.
The person does not have to be seeking an immigrant visa through the petition or labor certification filed before April 30, 2001. That petition or certification can be used as the means to qualify for adjustment of status under 245(i) while obtaining an immigrant visa through a petition filed many years later, for example, by a recently-acquired US citizen spouse.
If someone filed a visa petition or a labor certification for you prior to April 30, 2001, be sure to consult with an experienced immigration attorney in order to determine if you are protected under 245(i).
NOT EVERYONE WHO QUALIFIES TO APPLY FOR ADJUSTMENT OF STATUS WILL QUALIFY FOR PERMANENT RESIDENCY
Meeting the requirements to apply for adjustment of status in the United States is only part of the process. The applicant still needs to qualify for permanent residency. Immigration law identifies several things that will bar a person from obtaining permanent residency, including a person's criminal, immigration, and medical history. It is extremely important that a person consult with an attorney experienced in immigration law before applying for any immigration benefit, including adjustment of status. The consequences of applying for something that you don't qualify for could be severe, including deportation. Family immigration law firm, Davis & Associates, family immigration lawyers are here to answer questions you have about family immigration law.