Consular Processing vs Adjustment of Status: Which is Better?
There are several ways for a non-US citizen to become a permanent resident. One of these is to obtain a green card. When applying for a green card, the appropriate process will depend on where you currently live. If you are living outside of the US, you will likely need to apply through consular processing. However, if you are residing in America on a work or student visa, you may need to file an adjustment of status.
Depending on your circumstances, you may not have a choice over which route you go down, as you may only be eligible for one or the other. But in some situations, you may be able to choose between the two.
But what is the difference, and which is the better option? The two processes differ greatly in their procedures, eligibility requirements, and timelines. The following article takes a look at the advantages of both consular processing and adjustment of status. This information will help you make your decision when it comes to applying for your green card.
What is Consular Processing?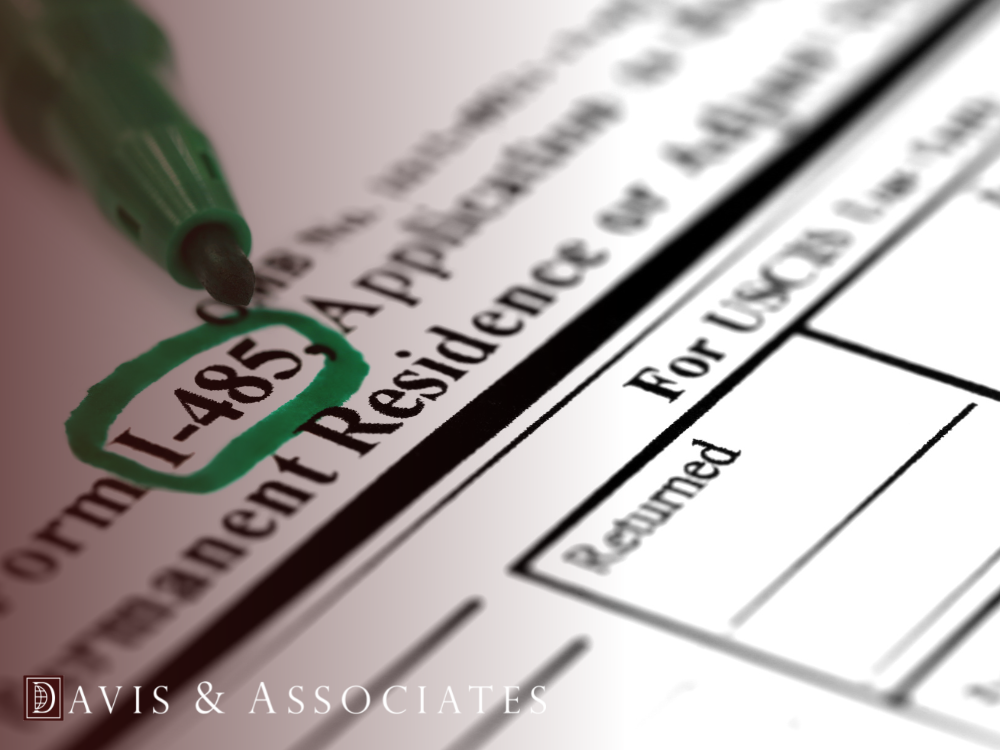 In many situations, the person applying for a green card will need to do so from outside the US. This will be done through a local US consulate or embassy and is known as consular processing. Applications received from abroad will be processed by the National Visa Center (NVC).
What is Adjustment of Status?
If the person applying lives in the United States, they will likely be eligible to file an adjustment of status. The applicant may be currently residing in the US on a work or student visa, and this process enables them to obtain permanent residency without having to return to their home country.
The Advantages of Consular Processing
Apply From Your Home Country
If you currently reside outside of the United States, it may be much more convenient for you to go through consular processing. There will be no international travel required for the application to proceed, as you can simply visit your nearest US embassy or consulate. This can save you a great deal of time and money throughout the process.
Shorter Processing Times
Processing times vary on a case-by-case basis, but it is likely to be considerably faster when going through consular processing. Depending on the consulate involved, an applicant could save between 3 and 12 months on their visa processing. Adjusting one's status to permanent residence will generally take longer, although it does have the added benefit of allowing the applicant to live and work in the US while waiting for approval.
Lower Fees
There are various fees and expenses associated with both consular processing and adjustment of status, but one can expect to pay slightly less for the former. A green card applicant will typically pay $1760 for an adjustment of status, while only paying $1200 for consular processing. However, it is important to note that these figures don't include the cost of the medical examination that is essential for both paths, as well as any vaccinations that may be required. You will also need to consider the cost of any attorney's fees you may need to prepare your application.
The Advantages of Adjustment of Status
Travel Considerations
It can take several months for your green card application to be approved, and you may wish to travel in this time, perhaps to visit family in another country. When filing an adjustment of status, applicants are able to travel outside of the US, as long as they have obtained the relevant travel authorization. This is done by filing Form I-131 along with their initial application. On the other hand, when applying for an immigration visa from outside of the US, it is a lot more difficult to enter the country. One may be able to do so by applying for a B1 or B2 tourist visa, but it is not guaranteed.
Appeals
In some cases, a green card application may be denied. This can happen for a number of reasons, such as previous criminal offenses or misrepresentation in your application. If you applied for adjustment of status, you can appeal this decision or refile your application. In most cases, you will be allowed to remain in the US during this period. Consular cases, although they carry a lower risk of refusal, are non-reviewable.
Attorney Privileges
Both adjustment of status and consular processing generally require the applicant to undergo an interview, either at a USCIS office, or their nearest US consulate if living abroad. When applying for adjustment of status, all applicants have the right to have an attorney present at the interview. This can make the process a lot easier and alleviate much of the stress. Applicants going through consular processing will likely not enjoy the same right to attorney representation at a US consulate.
Conclusion: Which is Better?
It is impossible to say that either consular processing or adjustment of status is better, as it will depend on the individual's unique circumstances. Each route has its own distinct advantages and disadvantages, and a trusted immigration lawyer can help you weigh up the pros and cons and make your decision. Get in touch with Davis & Associates to schedule a free consultation.
---
About Davis & Associates:
Davis & Associates is the immigration law firm of choice in Houston & North Texas including Dallas, Fort Worth, Plano, Frisco, McKinney and surrounding areas. Their attorneys provide expert legal counsel for all aspects of immigration law, including deportation defense, writs of habeas corpus and mandamus, family-sponsored immigration, employment-sponsored immigration, investment immigration, employer compliance, temporary visas for work and college, permanent residence, naturalization, consular visa processing, waivers, and appeals. Attorney Garry L. Davis is Board Certified in Immigration and Nationality Law by the Texas Board of Legal Specialization.
Dallas Contact Info:                                                                                                                                                                                             
Address: 17750 Preston Road Dallas, TX 75252                          
Phone: (469)957-0508                                                                       
Houston Contact Info:                                                                                                                                                        Address: 6220 Westpark Dr, Suite 110, Houston, TX 77057
Phone: (832) 742-0066