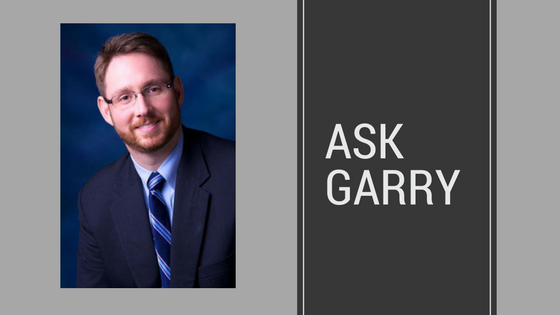 What is a Green Card? – Immigration Lawyer
The term green card is used frequently in the United States, but I often wonder how many people actually know what it means.
Green card is a colloquialism for what is technically called lawful permanent resident or LPR status in U.S. immigration law.
A person holding LPR status has the right to permanently reside in the United States, to work anywhere he or she chooses, and to seek entry into the United States after international travel without the need for a separate visa.
Also, LPRs can sponsor spouses and unmarried children to immigrate to the United States in the same status through the petition process.
In this article, we will examine options for someone who wants to live in the United States permanently to accomplish that goal.
For a person to become an LPR, generally he or she must be sponsored, either by an employer or a qualifying family member. An employer can sponsor an employee or a person for employment through a process called labor certification. In that process, the employer must recruit for the position as though it were available to the public.
If all applicants who responded to the job offering through the recruitment process were legally disqualified, the application is submitted to the Department of Labor for consideration. Then if approved, the company can proceed with the actual green card process for the person being sponsored.
There are some exceptions to the labor certification requirement.
People of extraordinary ability who have received international recognition or acclaim for what they do, outstanding professors or and researchers, and multinational managers or executives can file petitions for permanent residence with the U.S. immigration authorities (USCIS) without a labor certification.
Also, there are three occupations that are pre-certified as being in labor shortage in the United States – registered nurse, occupational and physical therapists and sheepherders. Additionally, there is a waiver to the labor certification requirement for job offers that do not lend themselves to the labor certification process called a national interest waiver.
These petitions require that the position itself be in the national interest (for example cancer or Alzheimer's research positions) and that the person being in the position itself be in the national interest.
People can also obtain green cards through the sponsorship of family members. Under current law, U.S. citizens can sponsor spouses, parents when the petitioning child is over age 20, children, regardless of the child's age or marital status, and siblings for permanent residence.
Permanent residents can sponsor spouses and unmarried children. Spouses, unmarried children under age 21 and parents of U.S. citizens over age 20 are referred to as immediate relatives under the law. There is no limit to the number of immediate relatives that can immigrate to the United States – no annual quotas.
For all other relationships, including spouses and minor children of LPRs, there are annual quotas that create in some cases wait times of over 20 years.
Although these are the most common ways to immigrate to the United States on a permanent basis, there are other options. For example, refugees resettled in the United States and those granted political asylum can file for permanent residence after one year.
The U.S. government has a diversity visa program designed to promote diversity among the immigrant population in the United States.
Each year, 50,000 green cards are issued to foreign nationals of countries who have a lower rate of sending immigrants to the United States than others. Countries that send a high number of people to the United States for LPR status are excluded from the program, such as China and India.
In addition, a person facing deportation from the United States who meets certain criteria can seek permanent residence in the United States as relief from the deportation process. This is called cancellation of removal and adjustment of status for certain nonpermanent residents.
The requirements are that the person be facing deportation, or technically removal, from the United States; be in the United States for more than 10 years without leaving (with some exceptions); have no serious criminal record; and have a qualifying relative – either a spouse, parent or child who is a U.S. citizen of lawful permanent resident who would suffer exceptional and extremely unusual hardship in the event of the deportation of their relative.
One other option is to seek a green card through investment. On an investment of $500,000 or $1 million depending on the specific investment vehicle the investor chooses, a foreign national can apply for permanent residence in the United States.
The investment must create 10 new jobs for U.S. workers within two years of approval, and the status is conditional for two years to give the investor time to create those jobs.
These are the options for someone to obtain a green card. As a final note, LPR status leads to U.S. citizenship, if desired.
Garry L. Davis, managing attorney for Davis & Associates, a boutique immigration law firm, graduated from the University of Texas School of Law and Brigham Young University. Board certified in immigration and nationality law by the Texas Board of Legal Specialization, he has been selected as a Texas Super Lawyer and for Best Lawyers in America. He served the American Immigration Lawyers Association as the Dallas immigration court liaison and as program co-director for a Texas chapter CLE conference held in Mexico. He has frequently spoken on immigration issues by various organizations.
For more information, call us at 1 (800) 962-5286