How to Find H-1B Sponsorship by Companies in America
If companies are not finding individuals with the specific skills and knowledge needed, looking beyond the United States borders is a viable approach. To hire a foreign employee, employers must apply for an H-1B sponsorship. Many U.S.-based companies have had difficulty filling their staff with qualified U.S. citizens and need to look elsewhere to fill some very specific positions.
Currently, the United States has a statutory limit of 65,000 new H-1B visas and 20,000 additional visas for foreign graduates of Masters and Doctorate programs from United States universities. If the limit has been met for this year, applicants need to start looking more aggressively at the next year. (Check out our video on this here.)
What is H-1B Sponsorship?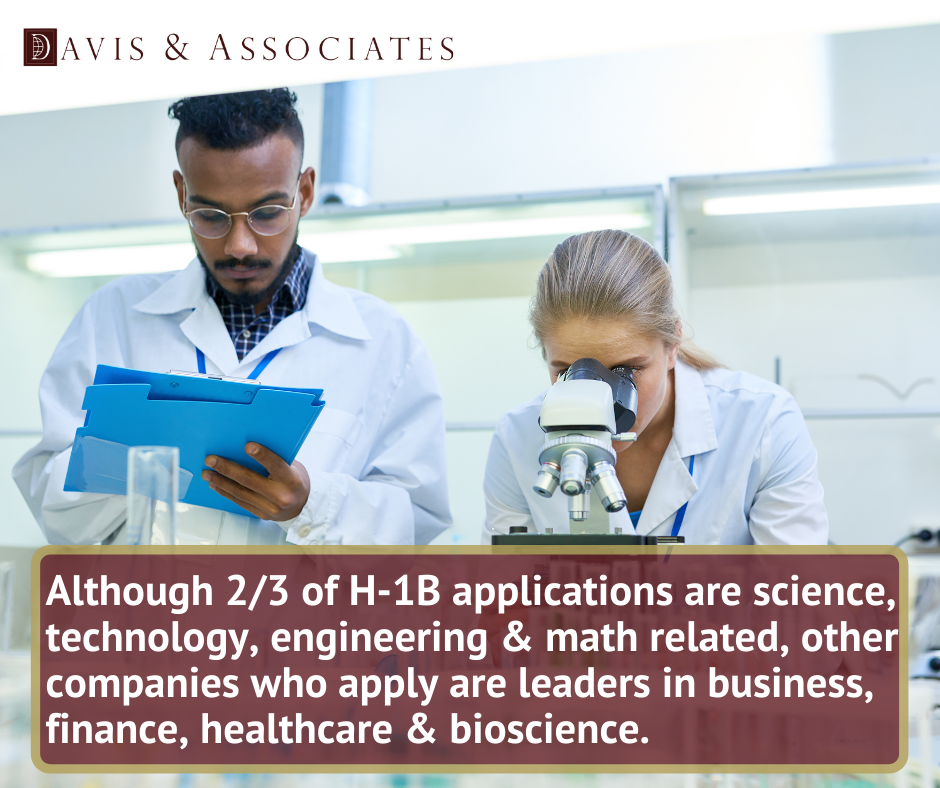 According to the U.S. Citizenship and Immigration Services, or USCIS, H-1B visas are available to a limited number of individuals who have specialized knowledge or theoretical and practical capability in areas in which U.S. companies have a need. In areas such as science, engineering, and information technology, individuals must have at least a bachelor's degree or higher.
The H-1B is a temporary, non-immigrant visa classification. The duration of the visa begins at three years with an opportunity to extend for a maximum of six years.
In recent years, the total number of H-1B sponsorship applications has exceeded the set limit very quickly. As a result, a computer-managed lottery system has evolved that determines which employer application will be processed.
H-1B Specialty Occupations
You can only get an H-1B visa if you work in a specialty occupation, as part of a Department of Defense Cooperative Research and Development project, or as a fashion model. Generally, the occupation must require theoretical and practical application of a body of highly specialized knowledge and require workers to have a bachelor's degree or higher in the specific specialty (or its equivalent). The position must also meet one of these criteria:
The normal minimum entry requirement for the job must be a bachelor's or higher degree
The degree requirement is common to the industry in parallel positions in similar organizations – or the job is so complex or unique that it can only be performed by someone with a degree
The employer normally requires a worker for the job to have a degree (or its equivalent)
The specific duties are so specialized and complex that the knowledge a person must have to perform the job is usually associated with having a bachelor's degree or higher degree
In order for a person to perform services in a specialty occupation, he or she must:
Have a U.S. bachelor's degree (or higher) – the one that's required for the job – from an accredited college or university, or
Hold a foreign degree that's equivalent to a U.S. bachelor's or higher degree, and the degree must come from an accredited college or university, or
Hold an unrestricted state license, registration or certification that authorizes the person to fully practice the specialty occupation, and must be immediately engaged in that specialty in the state of intended employment.
What is the Employer Responsibility?
Employers who have a clear need to fill a particular position must comply with specific requirements. Management must ensure that hiring a foreign worker will not adversely impact the wages or working condition of their existing U.S. employees. The company management must also inform their current workforce in advance that they intend to hire an H-1B worker. More detailed information is available from related websites.
[youtube https://www.youtube.com/watch?v=8xT-0MBKSZY]
How Do Qualified Candidates Find H1B Sponsorship?
The H-1B Visa process requires each candidate employer to designate the individual(s) whom they will be hiring. Therefore, companies with a recognized need will begin seeking out individuals who can best fulfill their requirements for the visa.
If you are hoping to find work in the United States that matches your skills, you should begin the process now.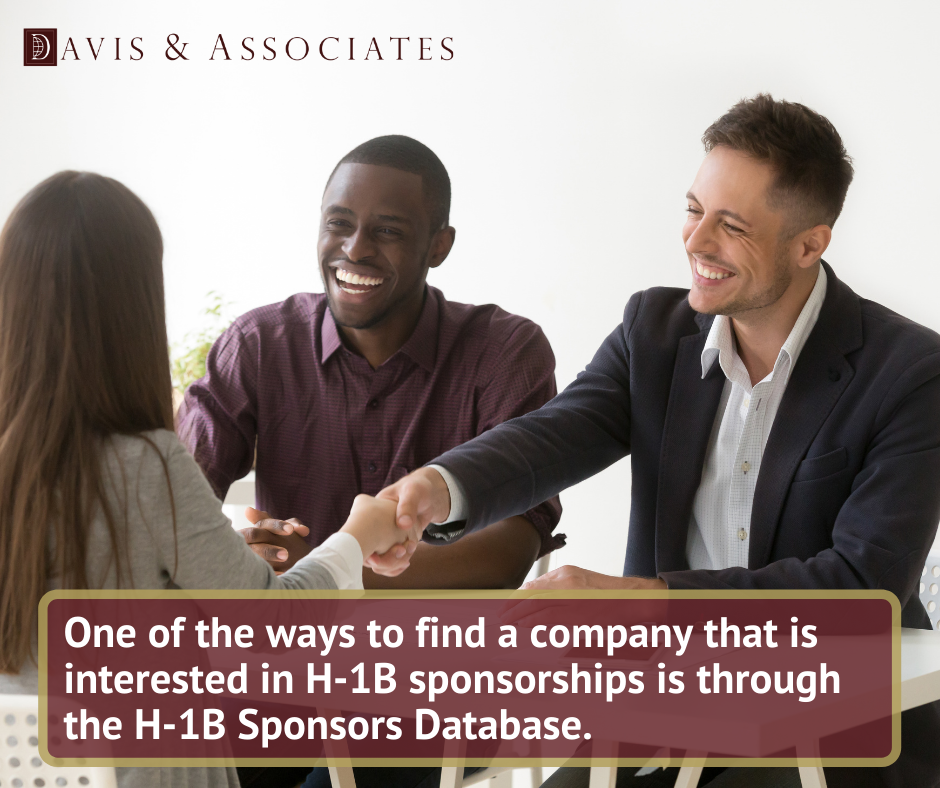 Resources that may be helpful for locating companies that where you may be a viable candidate are:
H-1B Sponsors Database: A web search for current H-1B Visa Sponsors can yield accurate lists of interested companies.
Internships: If you are currently in the United States as a student with an F1 visa, applying for an internship can be an excellent way to get your foot in the door of a potential employer. Companies often choose to hire interns whose skills are already proven.
Major IT Consulting Companies: These companies are in touch with and often collaborate with high-tech employers. Sometimes their main mission is to search out and recommend high-quality employees to fill H-1B visas.
Global System Integrators: These genuinely global companies bring together subsystems from various sources to create a final product. In these enterprises, individuals who excel in their positions may be transferred to a U.S-based location under an H-1B Visa.
U.S. Universities: Working in research at a U.S. university in an F1 or H4 status (H-1B dependent visa) can be a springboard to a future job with a U.S. company with an H-1B opening.
Demand for H-1B Employees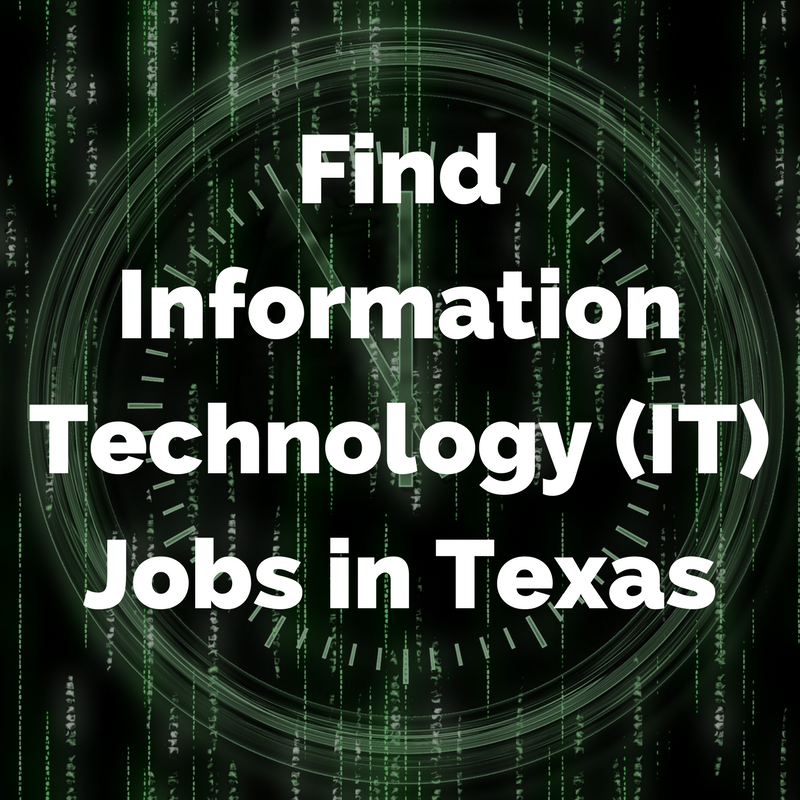 According to an American Immigration Council study, demand is not limited to simply high-tech individuals, as many believe. Highly skilled individuals also play a critical role in U.S. industry. In fact, according to the same article, 150 different metropolitan areas had 250 requests for skilled foreign labor. Most of these H-1B applications were for individuals who would help grow innovative businesses in areas not directly related to science and technology. While nearly two-thirds of H-1B applications are science, technology, engineering, and mathematics related, companies from other industries who apply are leaders in business and finance, healthcare and bioscience.
FAQ on H-1B Visas
Check out these frequently asked questions about H-1B visas – and if you don't see the answer you're looking for here, please feel free to call our office and set up a free consultation.
How Does the Petition Filing Process Work for H-1B Visas?
Many people choose to work with a Houston or Dallas immigration attorney to begin the H-1B visa filing process. Employers must sponsor most H-1B visa workers – and that means you can't sponsor yourself. You must have an employer that is willing to petition the U.S. government on your behalf to bring you to the United States to work.
How Long Can You Stay in the U.S. on an H-1B Visa?
You can stay in the United States for up to three years if you're in the country on an H-1B visa. However, you may be able to extend your time – but you usually can't extend it past six years. (Although there are some exceptions available, six years is generally the maximum period of stay.)
What Happens if You Lose Your Job While You're in the U.S. on an H-1B Visa?
If your employer terminates your employment before the end of your period of authorized stay, they are responsible for the costs of your return transportation. That means if you're fired or laid off before your visa expires, your employer has to pay to return you to your home country. However, if you resign from your job or quit voluntarily, you're responsible for the costs associated with your return transportation.
Can Your Family Come With You on an H-1B Visa?
Your family may be able to come with you to the United States if you are coming to work on an H-1B visa. For the purposes of this particular visa, "family" means your spouse and unmarried children who are under the age of 21.
Family members can apply for employment authorization. If the U.S. government approves employment authorization for family members of H-1B visa holders, those dependents may work in the U.S. during the H-1B visa holder's stay. However, not all family members are eligible to apply. If your spouse is coming to the U.S. on an H-1B visa, you may wish to speak with an attorney about obtaining employment authorization for yourself.
Learn More About the H-1B Visa
Learn More About Applying For The H-1B
Contact Davis & Associates
Employers looking for help with applying for H-1B sponsorship should consult with Davis & Associates in Dallas for information and assistance. The process can be complicated, so professional and knowledgeable support can make a difference.
---
About Davis & Associates:
Davis & Associates is the immigration law firm of choice in Houston & North Texas including Dallas, Fort Worth, Plano, Frisco, McKinney and surrounding areas. Their attorneys provide expert legal counsel for all aspects of immigration law, including deportation defense, writs of habeas corpus and mandamus, family-sponsored immigration, employment-sponsored immigration, investment immigration, employer compliance, temporary visas for work and college, permanent residence, naturalization, consular visa processing, waivers, and appeals. Attorney Garry L. Davis is Board Certified in Immigration and Nationality Law by the Texas Board of Legal Specialization.
Dallas Contact Info:                                                                                                                                                                                             
Address: 17750 Preston Road Dallas, TX 75252                          
Phone: (469)957-0508                                                                       
Houston Contact Info:                                                                                                                                                        Address: 6220 Westpark Dr, Suite 110, Houston, TX 77057
Phone: (832) 742-0066