Dallas Business Immigration Attorneys
Representing Employers & Employees
Bringing employees to the U.S. can be a frustrating and difficult process. Whether your business is seeking to hire the most qualified candidate who happens to be from outside the U.S. or trying to transfer an executive or manager from your foreign office, the Dallas business immigration lawyers at Davis & Associates can help.
Our work visa lawyers represent corporate clients ranging in size from one employee to hundreds. Whether your business is a start-up, an investment purchase of an existing business, or a well-established company with a need for talent that can only be found outside the U.S., we have the experience needed to find an effective solution.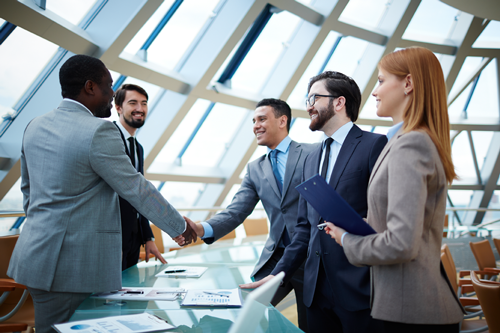 Representation for Businesses & Employers
At Davis & Associates, we advise businesses of all sizes on employer compliance issues and offer auditing and educational services to minimize their exposure to discrimination suits and audits by the government.
We help businesses (and individuals) with:
Employer compliance
Business/work visas
Representation for Workers & Employees
If you are trying to obtain a work visa or green card for yourself, Davis & Associates can help. Our work visa lawyers in Dallas provide quality legal counsel for all aspects of business immigration law.
We can help with:
Employment-sponsored immigration
H-1B employment visas
EB-5 investor green cards
Temporary work visas
Permanent residence
Consular visa processing
Waivers
Appeals
If you or a family member is trying to get into the U.S. through a work visa or green card, contact our caring business immigration attorneys today.
Corporate Immigration Attorneys for Your Business
Navigating the hazardous waters of U.S. immigration law is becoming more and more difficult for employers. The safe harbors that were once in place to protect employers from consequences for hiring unauthorized workers are failing. Raids on employers are becoming more frequent, with a higher incident of management-level employees going to prison for hiring unauthorized workers. Our corporate immigration law firm can help minimize risk.
Overly careful employers who refuse to hire someone they believe has no legal status to work in the U.S. may also face discrimination lawsuits – even if the worker was in fact not authorized to work. Employers and their human resources staff must balance the requirements to only hire those authorized to work with the equal protection requirements of the Constitution and federal and state laws.
To protect your business from discrimination lawsuits and ICE or DOL enforcement measures, you need a strong legal team on your side. At Davis & Associates, we live and breathe immigration law and are eager to help your business.