DALLAS H-1B EMPLOYMENT VISA ATTORNEYS
Davis & Associates are your employment immigration attorneys of choice in North Texas including Dallas, Fort Worth, Plano, Frisco, McKinney and surrounding areas. Our attorneys provide expert legal counsel for all aspects of immigration law, including focusing on business immigration and employment visas. Our attorneys assist with work visas, employer sponsored immigration, such as the H-1B employment visa.  Our attorneys will walk you through every aspect of the H-1B petition process, including understanding the H-1B requirements and filing an H-1B petition.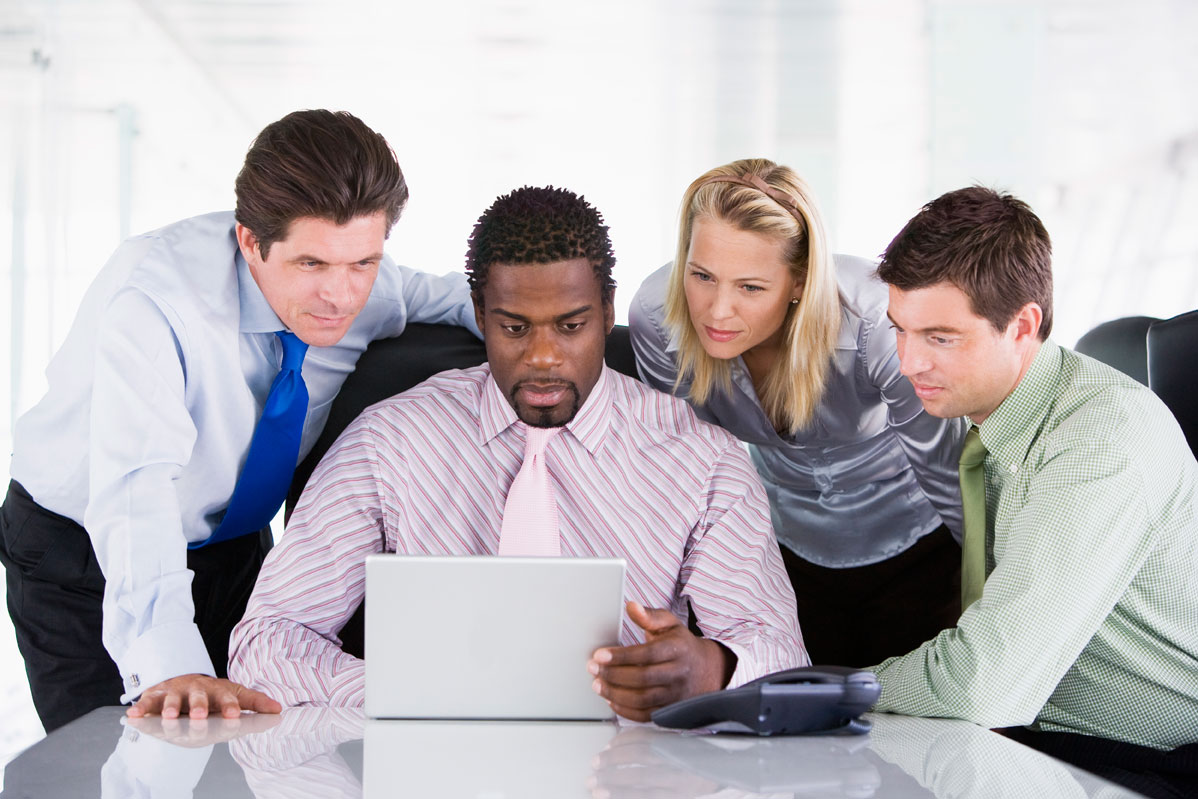 EMPLOYMENT IMMIGRATION
For many people, the easiest way to get a US Immigration Visa or Green Card is through employment immigration or "work visa".
The H-1B employment visa allows for a person to be an employee of a sponsoring employer to perform duties that require "specialized knowledge." That means that the duties of the job offered to the H-1B employee must require someone with a higher education and/or specialized work experience.
Click "Get Started" below to schedule a consultation and start your H-1B Employment Visa application today.
WHAT IS AN H-1B VISA?
An H-1B visa is a non-immigrant visa in the United States. It makes it possible for United States employers to temporarily hire workers from other countries to perform specialty occupations.
H-1B EMPLOYMENT VISA REQUIREMENTS
There are several requirements you must meet in order to apply for an H-1B visa.
You must have an employer/employee relationship with a petitioning United States employer. A valid employer who can hire, fire, supervise or otherwise control the beneficiary's employment must petition for the visa.
The job must be in an occupation which requires a degree or a specialty skill.
You must be be able to demonstrate that your education, skill or specialty is required to perform the job.
Financial compensation for the position must be equal to or greater than the prevailing wage for the specific occupation in the geographic area of intended employment.
There are only 85,000 H-1B visas available each year. If all 85,000 have been filled you will not receive one.
You cannot sponsor yourself as an employer and employee.
It is important that you consult with an attorney who is experienced in US employment immigration law before filing petitions or applications with the government. Davis & Associates have experience in helping clients successfully navigate the H-1B visa and other business immigration processes. Learn how we can help you clicking the Get Started button below.
H-1B AND LAID OFF?
In these troubled economic times, employers are having to take drastic steps to survive. As unemployment continues to rise in the US, many H-1B nonimmigrant visa holders will likely find themselves without a job and looking for answers. Following is a general discussion of the options available to H-1B nonimmigrants who become casualties to the economic downturn.
The first thing you should know as an H-1B nonimmigrant is that your employer is required to pay your way home if you are terminated. That does not mean you can walk into the CEO's office and demand the cost of a plane ticket home in dollars. But if you are leaving the US, your employer is required to pay your way home – but only if you are leaving. Have them review the H-1B Petition and Labor Condition Application, which they signed and submitted, very carefully, and they will see that they agreed to do this at the time of filing.
If your H-1B Petition was "cap subject," meaning that you had to qualify for the approval through the lottery selection system when your original H-1B petition was filed, then you have the right to transfer that H-1B Petition to another H-1B employer. There are some limitations to transferability. First, the position being offered must qualify as an H-1B job. It must be professional in nature and require a specific Bachelor's or higher degree for entry into the position. You can reasonably assume, although this is not a certainty, that if you are being offered a similar position to the H-1B position you were in most recently, the position will likely be considered an H-1B job.
Second, you should file the H-1B transfer within 60 days of your last paycheck, preferably 30 days and preferably the regular paycheck and not the severance paycheck. Technically, an H-1B nonimmigrant is out of status the day he or she is terminated. A person who is out of status cannot change or extend his or her nonimmigrant status. USCIS has an unwritten practice of granting extensions or changes of status to H-1B nonimmigrants who file within 60 days of the date of the last paycheck. This could change at any time, but it has historically been the practice. Look for a new job fast!
Third, there is some discussion on the wires about filing to change status to F-1 student, B-2 visitor and the like to give a person more time to seek new H-1B employment. The idea would be to then have the new employer file a new H-1B petition while the F-1 or B-2 application is pending. There is a serious issue with this practice. Several years ago, the government stopped permitting "bridging" status through a policy memorandum issued out of headquarters. "Bridging" is the practice of filing an extension of change of status and then while that extension or change is pending, filing another one.
For example, a B-2 nonimmigrant visitor comes to the US and receives permission to be in the US for six months. Before the six month period expires, the person files for an extension of status for an additional six months. While that extension request is pending and after the initial six month entry period has expires, the person files another application seeking to change status to F-1 student. In the old days, the immigration service would have considered the change of status to F-1 a permissible filing because the extension request was pending. This was called "bridging" of status.
The immigration service has stopped permitting bridging. So, the only way to make bridging work is to finish the bridge before crossing it. What I mean it, the interim status application, whether it is a change of status application to B-2 visitor or F-1 student, must be granted so that the person has a new status at the time the H-1B transfer is filed. Problem is the immigration service frequently takes longer to adjudicate a change of status to B-2 visitor than the maximum period requested, meaning the person will still have no status when trying to file for a change back to H-1B. Playing with bridging is like playing with fire. It is complicated and should not be handled without professional help.
Fourth, what options do you have if you worked for a government research institution, a US university or other employer that is exempt from the H-1B quotas? You have not taken a visa from the quotas, unless you did with a previous employer, and therefore will not be able to transfer into a position that is subject to the H-1B quotas. Options are limited, but if you happen to be laid off before and close to April 1 of that year, you will have a good chance of obtaining a visa from the quota to start work October 1 of that same year for a cap subject employer.
Finally, what is one to do if no job is found within the 60 day period from the termination of employment? Understand that as long as you do not leave the US for more than 1 year, you will always have the H-1B visa from the quotas. As stated above, an H-1B nonimmigrant is out of status the day he or she is terminated. But a person is not unlawfully present in the US until the government terminates the status (i.e. through removal proceedings or a change of status application denial) or the person's I-94 status document expires.
Unlawful presence has consequences to a person's ability to obtain a visa from the US consulate. Being out of status by itself does not. When someone is unlawfully present in the US for more than 180 days, that person cannot come back to the US for 3 years. The inadmissibility period increases from 3 years to 10 years if the person is unlawfully present in the US for more than 1 year.
With those points in mind, what happens if the I-94 status document is unexpired, the government has not terminated the I-94, and it has been more than 60 days from the last paycheck when you find a new employer. The employer will file a new H-1B Petition without requesting a change or extension of status. You will take that approval to the US consulate, obtain a new visa, and reenter the US to go back to work. Or if you already have an H-1B visa in the passport, even with a different employer, you may take the new petition approval, leave the US and reenter with a new I-94 to go back to work. If you are Canadian, you are H-1B visa exempt, so it will just be a matter of taking a trip out of the US and reentering legally with your passport and the new petition.
However frustrating and difficult it is to be laid off, being an H-1B compounds the anxiety. But as explained above, there are options. So, keep up hope and happy new job hunting!