Common Immigration Lawyer Fees Explained
Finding an experienced immigration lawyer is essential to achieving peace of mind and understanding your rights while you and your family reside in the United States. Professional, dedicated immigration lawyers work diligently to stay abreast of all new immigration legislation that can impact the status of their clients.
However, legal protection is not free. As with any job that people perform, payment is a reasonable expectation.
So, what are common immigration lawyer fees?
Start With a Free Consultation With a State-Certified Immigration Attorney
Looking for protection by any non-certified representative is a major mistake. There are imposters with titles like Immigration Consultant, Advisor and Advocate who claim to represent individuals and their rights, yet only take money without providing any real services. Confirming the credentials of any candidate immigration lawyer is crucial.
The best immigration lawyers, like Davis & Associates with offices in Dallas and Houston, offer you a free first-time consultation to discuss your situation. At this initial meeting, you will be able to present the details of your circumstances, ask questions about similar cases, request references, and learn the immigration lawyer's qualifications. The lawyer might offer strategies and, if you are to consider proceeding, will outline the professional immigration lawyer fees to proceed with your situation.
Related: 10 important questions to ask when you meet an immigration lawyer
Based on your initial consultation, you'll be able to decide whether you want to work with an attorney. However, before you make a commitment, it's a good idea to understand common immigration lawyer fees and how much you can expect to pay for an attorney's services.
Common Immigration Lawyer Fees
There are many types of immigration-related cases, ranging from visa filings to deportation defense. The type and number of actions to be performed will always determine the immigration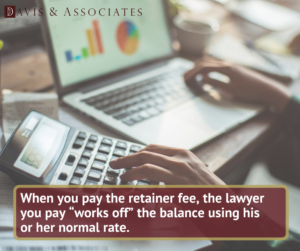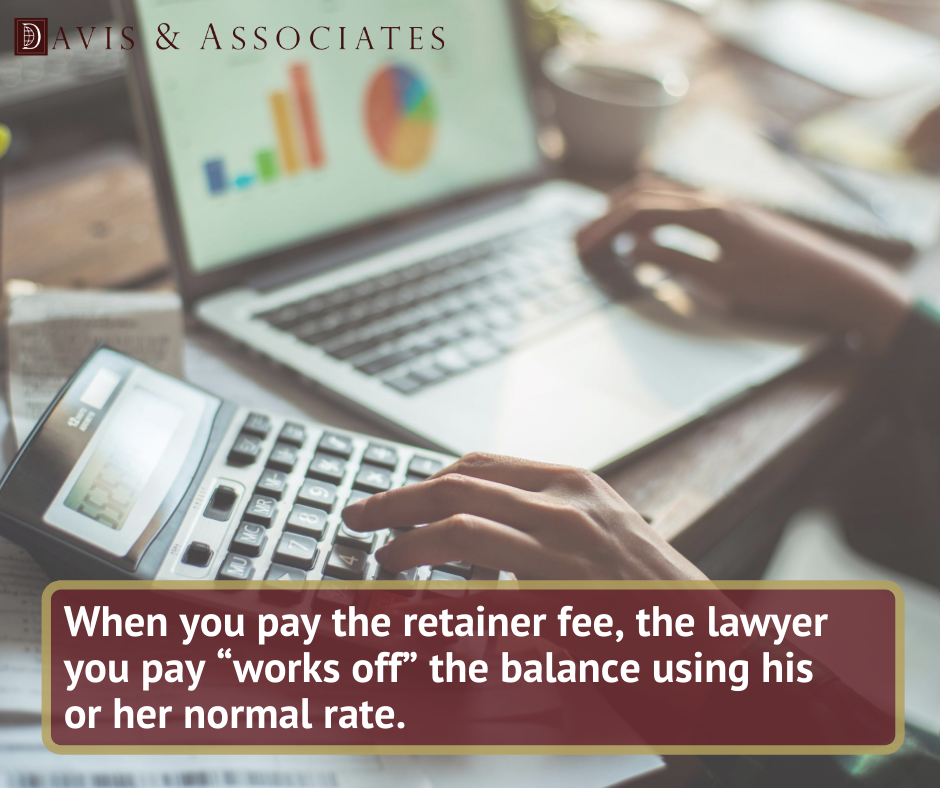 lawyer fees. During your initial free consultation, you should be very direct in asking and understanding the fee structure.
You should remember that every attorney is different, and that:
You'll need to pay a retainer fee
Hourly rates can vary
Visas and permits have different rate structures
You may be eligible for premium processing, which results in an additional fee
Retainer Fees: The Most Common Immigration Lawyer Fees
Retainers are fees paid in advance as either a percent of the proposed cost or prepayment for several hours work to be completed. When the lawyer has used up the retainer, additional charges are added. When you pay the retainer fee, the lawyer you pay "works off" the balance using his or her normal rate.
How Do Lawyers Calculate Their Own Retainer Fees?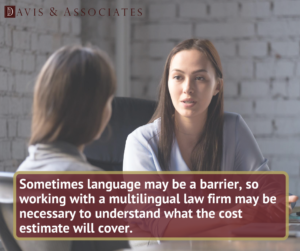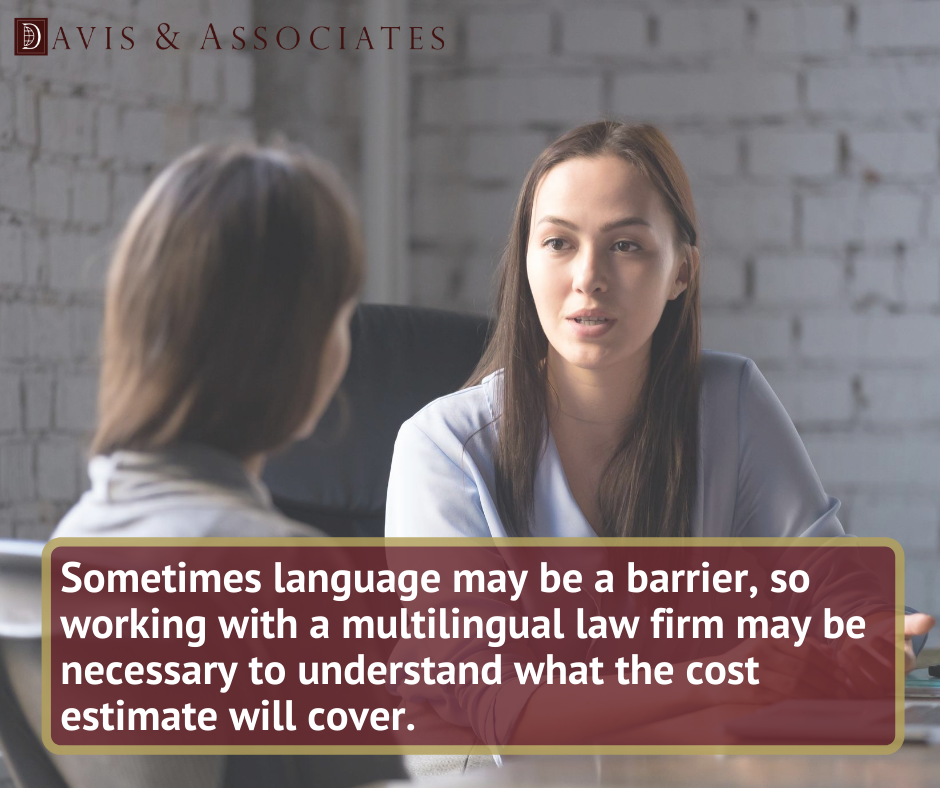 Usually, attorneys figure out how much to charge for a retainer based on how long they think they'll need to work on a case.
Example: To keep things simple, let's say your attorney charges a $1,000 retainer (although immigration attorneys charge a wide range of retainers, with some being several thousand dollars). If your attorney charges a rate of $100 per hour, he or she will work on your case for 10 hours before you begin accruing additional charges at the attorney's regular hourly rate.
You pay the retainer after you choose to work with the attorney.
What Happens if Your Lawyer Gets Your Case Done Faster and You've Overpaid?
Attorneys can't charge retainers that are likely to represent more hours than a case will most likely require, but sometimes lawyers get things done more quickly than they anticipate. If you've paid a retainer fee and your attorney finishes your case without using all the money, he or she will return it to you.
Paying an Immigration Attorney an Hourly Rate
Hourly rates are offered by immigration lawyers when the complexities of the case are more significant. When providing a trial defense for a detention, deportation situation or an immigration appeal, the time required can be difficult to specify. However, the immigration lawyer might offer an upfront estimate based on a similar case.
The hourly rate that one immigration firm charges can be different from the hourly rate another firm charges. That's because some attorneys are more experienced or have more resources available to them than others. It's similar to dining out, purchasing electronics and using other services. Generally, more established firms known for success charge more than an attorney who doesn't focus primarily on immigration cases (such as an attorney who practices divorce, criminal defense and estate law).
Filing for Visas or Permits
Filing for visas or permits has different rate structures. For visa applications, you must pay filing fees charged by the USCIS plus the preparation fees required by the immigration lawyer. The total cost for an EB-5 Immigration Investor Visa, for example, is higher more than for a more straightforward re-entry permit for a green card holder or conditional permanent resident. The time required by the lawyer to prepare and submit will also affect the total cost. Professionally prepared visa applications filed with the help of an immigration attorney often pass more successfully because the potential for error and confusion is eliminated. With most visa filings, the lawyer will charge a fixed immigration lawyer fee.
You May Choose Premium Processing – But Not Everyone Does
U.S. Citizenship and Immigration Services offers an optional premium service in some cases (namely, those filing Form I-129, Petition for Nonimmigrant Worker, and Form I-140, Immigrant Petition for Alien Worker). USCIS calls this the premium processing, and it guarantees people who pay for this service that the agency will process the application within 15 calendar days. If USCIS is unable to process a petition in this time, it will refund the premium processing service fee and continue with expedited processing. The filing fee for Form I-907, Request for Premium Processing Service, can change. You can access the most current fee information here.
Beneficiaries of visa petitions typically can't seek premium processing unless they're eligible to file a self-petition. (That's when the petitioner and the beneficiary are the same person.)
Additional Considerations Concerning Immigration Lawyer Fees
Value received is more important the price paid. A successful, experienced immigration lawyer may be more likely to achieve your goals than a less expensive and less proven lawyer. Check out your immigration lawyer's reputation and success rate before agreeing to proceed.
Knowing the expected cost of your legal immigration services is essential. Sometimes language may be a barrier, so working with a multilingual law firm like Davis & Associates may be necessary to understand what the cost estimate will cover.
What About the State of Immigration – and Working With an Attorney?
Given the ongoing debate over the future of immigrants in the United States, many residents are more concerned than ever about their future. These discussions are also important for those wishing to come to the United States to work or be with family.
In Texas, for example, the passage of SB4 by the legislature has tightened the scrutiny of all immigrants while punishing "sanctuary city" officials who do not actively assist in the pursuit of any potential undocumented immigrant. Also, in the United States Congress, the debate surrounding the Deferred Action for Childhood Arrivals (DACA) has placed the future of the so-called DREAMers in jeopardy.
These ongoing changes make it more and more important to seek legal advice from experienced and reputable lawyers. The peace of mind that your case is being well looked after is worth the cost.