Do You Have a Health Insurance Requirement as an Immigrant?
As an immigrant living in the United States, having health insurance is more important than ever. Keeping yourself and your family healthy should be a priority — but is it mandatory? If you're an immigrant looking for answers about health insurance requirements, this post can provide some much-needed relief!
Who Must Get Health Insurance?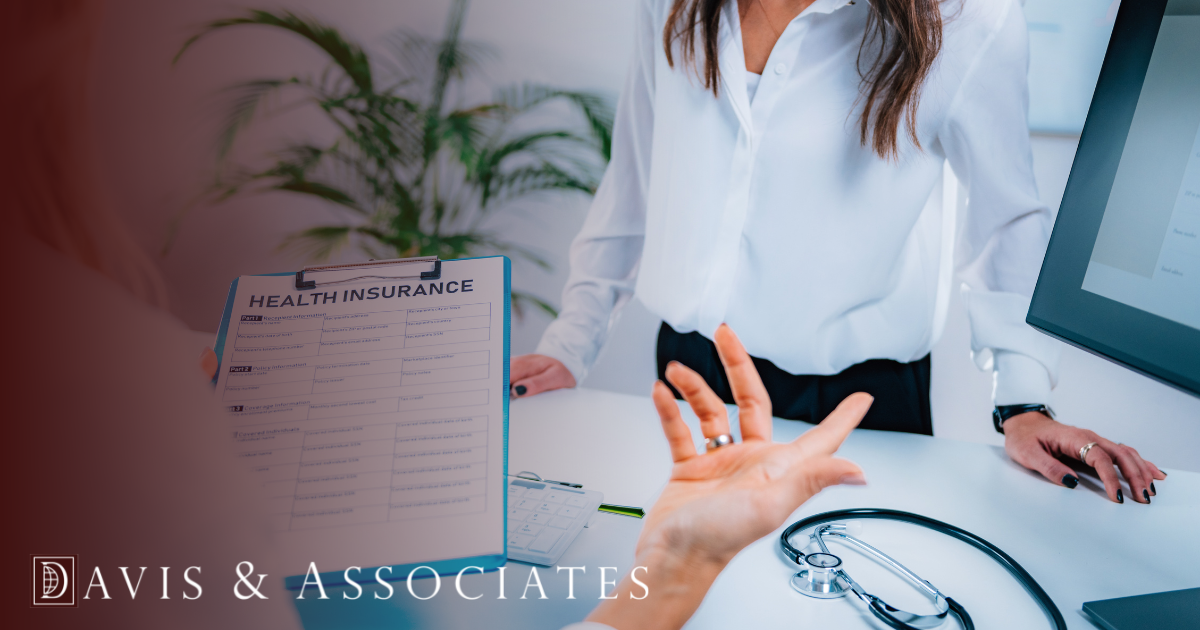 In October 2019, the Presidential Proclamation 9945, issued by the Trump administration, prevented immigrants who would "financially burden the U.S. healthcare system" from entering the United States. This law suspended the issuance of new immigrant visas for people who weren't able to prove that they could buy health insurance within a period of 30 days after entering the U.S. or prove that they had the money to pay for "reasonably foreseeable medical costs."
Essentially, the Trump administration's proclamation was equivalent to a health insurance requirement as a prerequisite for the admission of consular processing immigrant applicants—a requirement that would eventually bar masses of legal immigrants from entry into the United States.
In fact, President Trump's policy restricted legal immigration by more than 49 percent during his administration, according to Forbes. The former president reduced the issuance of green cards by 418,453, the Cato Institute reported, and cut the number of nonimmigrant visas by a staggering 11,178,668.
Not only can reducing legal immigration put refugees at risk and affect citizens who wish to live with their spouses, but it has a negative impact on the country's workforce and economy, too. In July 2020, the National Foundation for American Policy projected that the annual growth of the U.S. labor force would drop by nearly 60 percent because of the Trump administration's immigration policy—if it had continued.
Anecdotally, the restriction placed on immigrants could have easily exacerbated the ongoing labor shortage of field fruit pickers in the U.S., which is largely powered by foreign workers.
The Health Insurance Requirement Gets Revoked
In May 2021, Proclamation 9945 was revoked via proclamation by the Biden administration with the goal of "expanding access to quality, affordable healthcare," and doing so "without barring the entry of noncitizens who seek to immigrate lawfully to this country but who lack significant financial means…" President Biden's proclamation also indicated that Proclamation 9945 conflicted with principles in his Executive Order 14012, Restoring Faith in Our Legal Immigration Systems and Strengthening Integration and Inclusion Efforts for New Americans.
The federal government no longer bars immigrants on the basis of health insurance coverage, but affordable coverage is available to all who immigrate to the U.S. lawfully.
Who Can Enroll for Health Insurance Through the Health Insurance Marketplace?
The Affordable Care Act (ACA) offers subsidized health insurance options for U.S. citizens, U.S. nationals, and lawfully present immigrants of nearly every status through its Health Insurance Marketplace. According to HealthCare.gov, this includes immigrants having the following statuses in this non-exhaustive list:
Lawful permanent residents (LPR/green card holders)
Asylees and refugees
Cuban/Haitian Entrants
Those paroled into the U.S.
Battered spouses, children and parents
Victims of trafficking (a spouse, child, sibling or parent)
People with non-immigrant status (including worker visas such as H1, H-2A, student visas, U-visa, T-visa, and other visas)
People with a temporary protected status (TPS)
Those with deferred enforcement departure (DED)
Deferred action status (except for DACA, which isn't considered an eligible immigration status to apply for health insurance)
What Documents Do You Need to Produce When You Apply for Insurance Coverage in the Marketplace?
When you apply for and enroll in Marketplace insurance coverage, you will need to furnish certain documents depending on your immigration status. Those documents may include your:
Permanent Resident Card (green card, I-551)
Reentry Permit (I-327)
Refugee Travel Document (I-571)
Employment Authorization Document (I-766)
Machine Readable Immigration Visa (with temporary I-551 language)
Temporary I-551 Stamp (on your passport or I-94 or I-94A)
Arrival/Departure Record (I-94/I-94A)
Arrival/Departure Record in foreign passport (1-94)
Foreign passport
Certificate of Eligibility for Nonimmigrant Student Status (I-20)
Certificate of Eligibility for Exchange Visitor Status (DS-2019)
Notice of Action (I-797)
Document indicating membership in a federally-recognized Indian tribe, or American Indian born in Canada
Certification from the U.S. Department of Health and Human Services (HHS) Office of Refugee Resettlement (ORR)
Document indicating withholding of removal
Office of Refugee Resettlement (ORR) eligibility letter if you're under 18 years old
Resident of American Samoa card
Alien number (also called the alien registration number or USCIS number) or I-94 number
Can Undocumented Immigrants Apply for Health Coverage Through the Marketplace?
Immigrants who are undocumented are not eligible to purchase health coverage plans through the Marketplace. They may, however, apply for coverage for a person who is documented.
What is the Public Charge Rule?
When you consider the Trump administration's defunct healthcare mandate and how it directed government officials to use an immigrant's financial ability to purchase health insurance as the sole determinant of whether or not they were admissible into the U.S., it may seem reminiscent of the "public charge" rule.
The public charge rule works like this: If the United States government thinks a green card applicant will not be able to sustain themselves financially in the U.S. and will require financial assistance from the government, they will consider that applicant to be a "public charge" and U.S. Citizenship and Immigration Services (USCIS) may deny their application.
Does Not Having Health Insurance Make You a Public Charge?
There are major differences between Trump's healthcare mandate and the public charge rule. The healthcare mandate focused on a singular factor to determine a green card applicant's admissibility. The public charge rule looks at an applicant through a wider lens and considers other aspects of their lives, like their possibilities for employment, health, age, finances, and proficiency in English. With a broader understanding of a green card applicant, a singular drawback—like a lack of health insurance—may be less likely to place them in the public charge category, and derail their chances for approval.
It's important to note that the public charge rule has been contested in federal courts for its application to green card applicants within the U.S.
Who is Exempt From Public Charge Inadmissibility? 
When applying for adjustment of status, or a visas for admission, these noncitizens are exempt from public charge inadmissibility. This list is not exhaustive:
Asylees and refugees
Amerasian immigrants at admission
Human trafficking victims (T nonimmigrants)
Victims of qualifying criminal activity (U nonimmigrants)
Self-petitioners under the Violence Against Women Act (VAWA)
Special immigrant juveniles
Cuban and Haitian entrants at adjustment of status
Haitians who are adjusting status to LPR
Afghan and Iraqi interpreters or Afghan or Iraqi nationals who are employed by or on behalf of the U.S. government
Applicants seeking adjustment under the Cuban Adjustment Act
Lautenberg parolees
Applicants for registry
Do You Need to Talk to an Attorney About Getting a Green Card?
If you're considering adjusting your status to obtain permanent residency in the United States, we are here to help. Call us today to schedule your consultation with a caring, experienced immigration attorney who can give you the help you need.
---
About Davis & Associates:
Davis & Associates is the immigration law firm of choice in Houston & North Texas including Dallas, Fort Worth, Plano, Frisco, McKinney and surrounding areas. Their attorneys provide expert legal counsel for all aspects of immigration law, including deportation defense, writs of habeas corpus and mandamus, family-sponsored immigration, employment-sponsored immigration, investment immigration, employer compliance, temporary visas for work and college, permanent residence, naturalization, consular visa processing, waivers, and appeals. Attorney Garry L. Davis is Board Certified in Immigration and Nationality Law by the Texas Board of Legal Specialization.
Dallas Contact Info:                                                                                                                                                                                             
Address: 17750 Preston Road Dallas, TX 75252                          
Phone: (469)957-0508                                                                       
Houston Contact Info:                                                                                                                                                        Address: 6220 Westpark Dr, Suite 110, Houston, TX 77057
Phone: (832) 742-0066