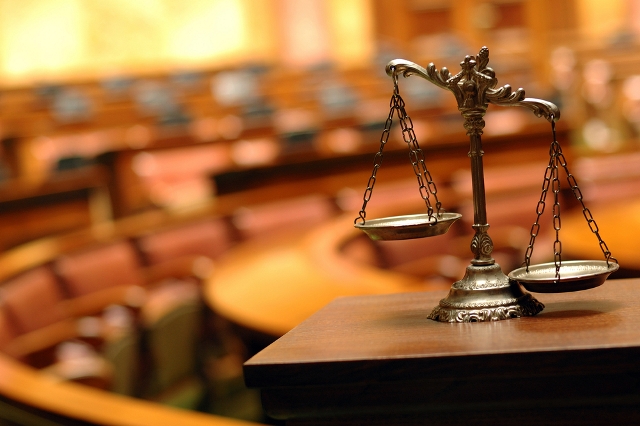 Federal Judge Orders Release, Immigrants Face Delays
While women and children being held in Texas immigration detention centers are happy to hear they are to be released under the orders of a federal judge, their attorneys say the government has failed to give a deadline as to when that will take place.
"We are seeing more and more that Immigration and Customs Enforcement is releasing people but sometimes without an explanation," Luis Mancheno, an attorney with the New York-based Immigrant Justice Corps, said last week. "What I feel is so disturbing right now is that after the judge's decision, some people are being released and there is no policy behind it."
The women and children being held in the centers are part of the recent influx of undocumented families and unaccompanied minors from Central America who made their way into Texas and surrendered to U.S. Border Patrol agents.
The release order came from U.S. District Judge Dolly Gee on August 21, after her previous ruling in July in which she claimed the immigrants were being held in "deplorable" conditions and their prolonged detention violated the provisions of a 1997 decision called the Flores v. Meese agreement.
Government officials say they are doing what they were told to do by Department of Homeland Security Secretary Jeh Johnson in 2014.
"U.S. Immigration and Customs Enforcement makes custody determinations on a case-by-case basis with a priority for detention of serious criminal offenders and other individuals who pose a significant threat to public safety, based on the priorities laid out in Secretary Jeh Johnson's memo," said ICE spokesperson Adelina Pruneda. "Those who are not subject to mandatory detention and do not pose a threat to the community may be placed on some form of supervision as part of ICE's Alternatives to Detention program."
Mancheno understands the challenges his clients face. After fleeing persecution for his sexual orientation from Ecuador in 2008, Mancheno managed to gain asylum that same year.
"I don't think I would have been able to do what I did had I been in deportation proceedings," he said.  "Even somebody like me, who was able to speak English at the time and who had a general idea of what asylum procedures, I wouldn't have been able. It's so shocking to me there are thousands of people out there who are doing it on their own."
Source: Aguilar, Julian, "Detained Immigrants Face Challenges Despite Ruling," The Texas Tribune, September 8th, 2015