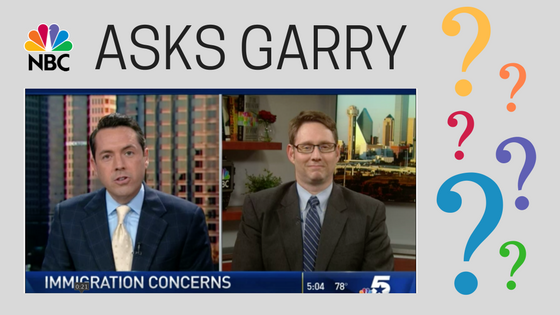 NBC 5 Dallas Asks, Garry Davis, Immigration Attorney in Dallas, TX to Address U.S. Immigration Concerns
With the election of Donald Trump one of the hottest topics of discussion has been his promise of a crackdown on immigration and mass deportation, calling immigration "one of the greatest challenges that faces our country."
Recently, to help the North Texas community better understand what a Donald Trump presidency might look like for our undocumented immigrants, NBC 5 requested an interview with Garry Davis, a local immigration attorney in Dallas Tx.
In the live interview, which can be found on the NBC 5 website, Garry responds to the following questions: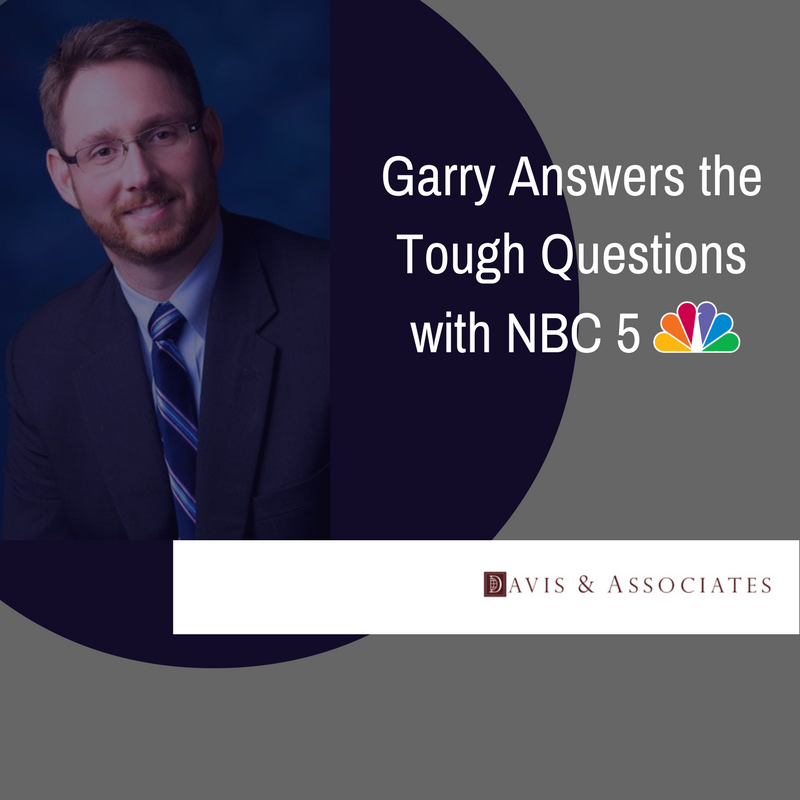 Since Trump was elected President what have you seen here in your office in Dallas/Ft. Worth?
What are people asking you specifically?
When people call and have immigration questions, what do you have to tell them?
Are there concerns between what Obama had in place and what Trump is bringing to the table, specifically regarding, for example, "dreamers," Can you explain to folks what this is and do you represent anyone in that category?
Garry reveals that Davis & Associates has seen an increase of almost 50% in phone calls and emails related to deportation leaving immigration attorneys in Dallas Tx scrambling to do their best to keep the public at ease, informed and prepared for the implementation of tough immigration policies upheld by our government and law enforcement.
He takes the time to assure listeners that while there is "definitely cause for concern with some of the campaign promises that he has made the laws won't change much under a Donald Trump presidency, only policy.
The advice that Garry is giving most is to be patient, monitor closely the transitions taking place, and have expectations that U.S lawmakers will make quality decisions regarding immigration law in 2017. If you find yourself with questions regarding immigration law or the immigration ban contact Davis & Associates Immigration Law today for a free consultation.
About Davis & Associates:
Davis & Associates is the immigration law firm of choice in North Texas including Dallas, Fort Worth, Plano, Frisco, McKinney and surrounding areas. Their attorneys provide expert legal counsel for all aspects of immigration law, including deportation defense, writs of habeas corpus and mandamus, family-sponsored immigration, employment-sponsored immigration, investment immigration, employer compliance, temporary visas for work and college, permanent residence, naturalization, consular visa processing, waivers, and appeals. Attorney Garry L. Davis is Board Certified in Immigration and Nationality Law by the Texas Board of Legal Specialization.