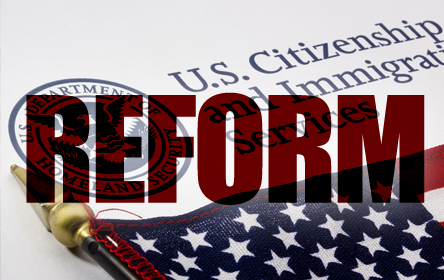 President's New Immigration Programs
On November 20, 2014, the President announced a series of executive actions which changed and created new immigration programs. These changes will help keep families together and provide an opportunity for many individuals living in the US without legal immigration status to normalize status in the US.
The plans include:
Expansion of the DACA Program (Deferred Action for Childhood Arrivals) to include those who came to the US before turning 16 years old, who have been present in the US since January 1, 2010. The new program removes the upper age restriction, and employment authorization will be for three years rather than two.

Creation of the DAPA Program (Deferred Action for Parental Accountability), which allows parents of US citizens and lawful permanent residents to request deferred action and employment authorization.  Applicants will need to pass criminal background checks to qualify.

Expansion of provisional waivers for unlawful presence to include the spouses, sons and daughters of US citizens and lawful permanent residents.
We can't file for these programs immediately, because the government has not provided all the guidelines and the forms. But we can start by helping to determine whether you or your family members may be eligible for either of these benefits and advising on what documentation will be necessary to be able to file as soon as possible.
For the benefit of those who would like more detail, we have attached more detailed explanations of these new programs.
Please feel free to call our office 214-628-9888 if you have any questions, and forward this email to friends or family who might be interested in these exciting developments.
Sincerely,
Davis & Associates