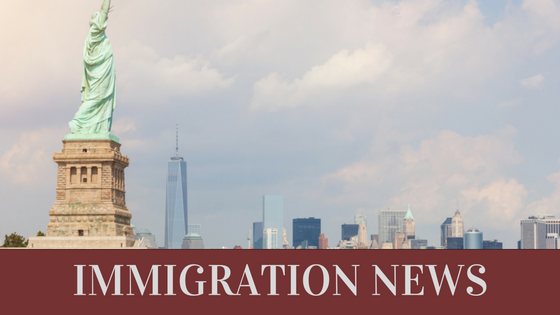 Davis & Associates Celebrates Recent Magazine Feature
Lead attorney Garry Davis' article on relationships and permanent residence has been featured in Attorney at Law Magazine, reports https://gldlaw.com/.
Dallas, TX – October 20, 2016 — Davis & Associates has announced that the firm recently celebrated the publication of a major magazine feature. Dallas-based attorney Garry Davis has written an article that was featured in Attorney at Law Magazine. The lead attorney's topic of choice for the featured piece is "Relationships That Can Sponsor Lawful Permanent Residence."
Garry Davis, the firm's lead attorney and the author of the recent feature, stated "This past July, the state of Texas vowed to stop sending financial aid to the federal refugee resettlement program due to President Obama's announced 30 percent immigration limit increase. These immigration issues have led to a significant need for experienced attorneys to step in and help those who are seeking legal asylum or permanent residence in the United States. One of the ways that our firm is stepping into this role is by educating immigrants, refugees, and their families on topics related to immigration law, and that's what this most recent feature sets out to accomplish."
Davis' feature article aims to show refugees and immigrants how they can leverage their family ties to gain legal status in the United States. Only certain family relationships (such as adopted children or engaged couples) qualify, and Attorney Davis uses the article to outline who can immigrate family members to the United States under U.S. immigration law. Those who are interested in learning more about this topic or would like to get a glimpse of the feature can read the full article at the Attorney At Law Magazine website.
As Davis went on to say, "As one of the only Immigration law firms that offer free consultations, our team at Davis & Associates strives to treat every person like family and not as if they were just another file on our desks. Many of us have gone through the immigration process ourselves or with a loved one and understand how difficult it can be. We see it as our duty to provide genuine help and care to refugees and immigrants so that they can get what they need to begin rebuilding their lives on solid ground."
Learn more about Davis & Associates by visiting the firm online at dallasimmigrationattorney.com.
About Davis & Associates:
Davis & Associates are the immigration attorneys of choice in North Texas including Dallas, Fort Worth, Plano, Frisco, McKinney and surrounding areas. Their attorneys provide expert legal counsel for all aspects of immigration law, including deportation defense, writs of habeas corpus and mandamus, family-sponsored immigration, employment-sponsored immigration, investment immigration, employer compliance, temporary visas for work and college, permanent residence, naturalization, consular visa processing, waivers, and appeals. Attorney Garry L. Davis is Board Certified in Immigration and Nationality Law by the Texas Board of Legal Specialization.
For more information, please visit https://gldlaw.com/
Contact Info:
Name: Garry Davis
Organization: Davis & Associates
Phone: (214) 628-9888