What Happens During a Free Consultation With an Immigration Attorney?
You've probably seen attorneys offer free consultations online, on television or on billboards – but what happens when you call a lawyer for the first time? How much information will you have to provide, and more importantly, what will you get out of it?
These are just a few of the questions most people have when they're considering calling a lawyer for a free consultation. This guide explains everything you need to know.
What Will Happen When You Call An Immigration Lawyer For A Free Consultation?
When you call an immigration attorney for a consultation, he or she will ask you several questions. Whether you need deportation defense or assistance bringing your family to the U.S. from another country (or any other type of immigration help), you'll also be able to explain your situation to the attorney you call.
While no lawyer can predict how a court will rule or what decision U.S. immigration officials will make about your case, the attorney you talk to should be able to provide you with possible outcomes. For example, if you're calling because you received a letter from the government that says you're facing removal proceedings, your attorney will ask you what the letter says and whether it has any merit – and he or she will let you know what could happen with your case.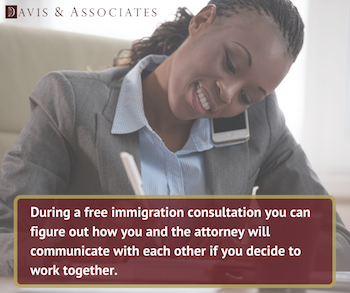 During your free consultation, you'll be able to ask the attorney several questions of your own, too. You can use your time to determine whether you and the lawyer are a good fit for each other, as well as get legal advice about your case. Generally, it's a good idea to ask things like:
How much experience he or she has in dealing with cases like yours. You want to work with an attorney who has extensive experience providing the type of help you need. That's because U.S. immigration law can be incredibly complicated – and you want someone who knows the ropes.
Whether he or she believes you have a strong case, or whether what you're trying to do is even possible.
How much the attorney will charge you and what his or her billing structure looks like. You'll need to know how much the attorney bills hourly as well as how much you'll need to put down as a retainer fee.
How you and the attorney will communicate with each other if you decide to work together. Some people are most comfortable communicating through email or text; others prefer face-to-face visits or phone calls. You want an attorney who can communicate with you on your terms, because you're going to be working together for quite some time.
Specific Questions to Ask an Immigration Attorney During a Free Consultation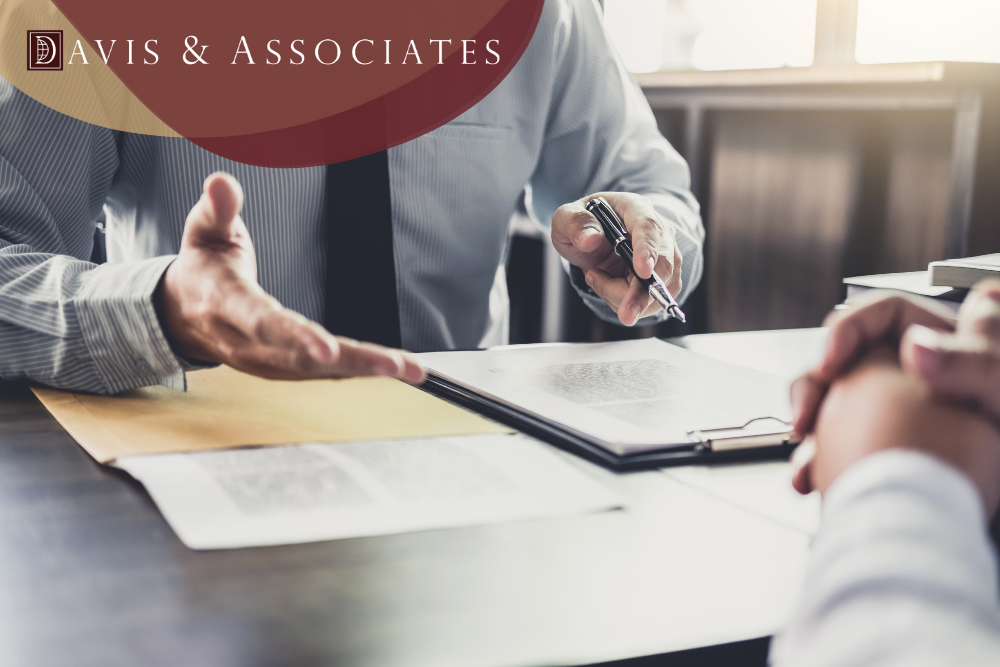 Check out this quick list of specific questions you can ask an immigration attorney during your free consultation:
Where are you licensed? The attorney you're talking to should be licensed in the state of Texas.
What do you think of my case? The purpose of a free consultation is to see whether an attorney feels your case is manageable and your immigration petition, deportation defense or other matter will be successful. You'll want to get the attorney's opinion on possible outcomes of your case.
Have you ever worked on a case like mine before? Although every lawyer has to start somewhere, it may comfort you to know that the attorney you're talking to has experience with cases like yours – and that he or she has a track record of success representing clients with similar cases.
Do you practice other areas of law, such as divorce, criminal, or wills and trusts? Although some attorneys cover a wide range of practice areas, many people find it easier and more beneficial to work with a lawyer who focuses only on immigration law. That's because immigration law changes frequently, and when you work with an attorney who only focuses on this type of law, he or she will be better-able to keep up with changes and adjustments that you need to know about.
How much experience do you have? Although some brand-new lawyers come right out of school and hit the ground running, it can be to your benefit if you work with an attorney who has a significant amount of experience in immigration law. Experienced lawyers generally know about common mistakes people make in the immigration process, how to fill out and file specific forms, and where to go for the most current information.
How big is your firm? It's up to you whether you work with an immigration attorney who's part of a large or small firm – but be mindful that in an extremely large firm, your case could be passed between several attorneys, researchers and paralegals, and clerks.
How much does it cost to work with you? This is probably one of the most important questions you can ask during a free consultation. You'll want to find out how the attorney bills for his or her time, how much the lawyer's retainer fee is, and how often payments will be due.
What tasks will you handle for me? Ask the attorney which tasks, specifically, he or she will handle for you. You want to know whether your lawyer will fill out and file your petition with supporting documentation, oversee the administrative work related to your case, or attend immigration interviews or court hearings with you.
Do you have time to take on a case like mine? You need to know whether the attorney you're talking to has the time to tackle a new case, particularly if yours is complicated or unusual. Ask whether there are other cases that will take precedence over yours – especially if you're facing deportation and need an attorney who can devote a lot of time and attention to your case.
Discussing Case-Specific Issues During a Free Consultation With an Immigration Attorney
You can – and should – use the time during your free consultation with an immigration attorney to talk about your case. Naturally, you'll want to know that you're speaking with someone who's qualified and who communicates in ways that you're comfortable with, but the main purpose of your free consultation is to get some answers (and hopefully some reassurance) about your case.
Tell your attorney as much as possible about your situation before you get off the phone or videoconference call. Explain how your case started, if necessary (such as when you're facing deportation) and everything you know about it currently. Mention any documentation you have already gathered, how many people you'd like to sponsor or bring to the United States with you and ask questions about what's possible in a case like yours.
Are the Things You Tell an Attorney During a Free Consultation Secret?
Generally speaking, the things you tell an attorney during a free consultation are confidential. If you are seeking legal advice or representation and you reasonably believe that your communication with the lawyer will be confidential, your consultation is "privileged." That means that your attorney isn't going to discuss your case or circumstances with other people who are not entitled to that information.
This is true even if you never end up hiring the attorney. (And it's true in other types of cases, as well – not just immigration.)
You can always ask, too. If you're not sure whether your communications with a specific attorney will be kept secret and confidential, feel free to ask at the beginning of your communication. You can simply say, "Are the things I tell you right now between just you and I?" or "Is this considered a privileged communication?"
Can an Immigration Attorney Turn You in to Immigration Officials?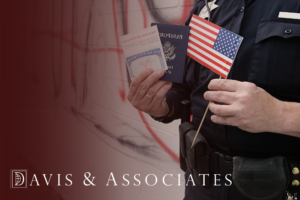 Your immigration attorney is not going to turn you in to immigration officials if you're in the United States unlawfully. Everyone here has the right to legal counsel, and "turning you in" would have consequences for the attorney. You can call and speak with an attorney to get legal advice without fear of being turned in to immigration officials.
Whether or not the attorney can actually help you is another story. Sometimes people who are in the U.S. unlawfully have no choice but to leave; there may not be any path to allow you to remain in the U.S. legally. However, your lawyer will explore all possible avenues in an effort to help you get the outcome you want. He or she will give you legal advice based on your situation so you know exactly how U.S. immigration law applies.
Warning: Please be mindful that some people pretend to be attorneys, experts or representatives who can help you gain lawful immigration status in the United States. Watch out for notarios publicos in the U.S. in particular. Although notarios publicos are professionals who are authorized to practice law in Latin America, that is not a recognized term or profession in the United States. In the United States, you should only accept legal advice from a licensed attorney or deal with official representatives accredited by the Board of Immigration Appeals.
Likewise, you should not let a paralegal "help" you with your immigration case. Again, you should only work with a licensed attorney.
Remember that answers on immigration forms can carry legal consequences. That's why you should either prepare the forms yourself and accept responsibility for the answers or hire a competent, skilled attorney to prepare your forms for you.
Can a Lawyer Guarantee You an Outcome?
No attorney can ever guarantee a specific outcome in any case. That's true whether you're looking for something simple, such as being a Canadian citizen who wants a tourist visa to the U.S., or something complex, such as deportation defense. If any attorney guarantees you a specific outcome, find a different attorney.
Do You Need A Free Consultation With An Immigration Lawyer?
If you'd like to speak with an immigration attorney, we'll be happy to provide you with a free consultation. Contact us today to schedule time with a lawyer who can help you.
---
About Davis & Associates:
Davis & Associates is the immigration law firm of choice in Houston & North Texas including Dallas, Fort Worth, Plano, Frisco, McKinney and surrounding areas. Their attorneys provide expert legal counsel for all aspects of immigration law, including deportation defense, writs of habeas corpus and mandamus, family-sponsored immigration, employment-sponsored immigration, investment immigration, employer compliance, temporary visas for work and college, permanent residence, naturalization, consular visa processing, waivers, and appeals. Attorney Garry L. Davis is Board Certified in Immigration and Nationality Law by the Texas Board of Legal Specialization.
Dallas Contact Info:                                                                                                                                                                                             
Address: 17750 Preston Road Dallas, TX 75252                          
Phone: (469)957-0508                                                                       
Houston Contact Info:                                                                                                                                                        Address: 6220 Westpark Dr, Suite 110, Houston, TX 77057
Phone: (832) 742-0066