Helping Our Clients Seek Protection
Led by our founder and managing partner Garry Davis, our experienced immigration attorneys provide legal counsel for all aspects of the political asylum application and refugee status. We represent clients from any country in the world.
Our Dallas asylum attorneys advise immigrants and refugees on political asylum applications when they fear persecution in their home country due to:
Religious beliefs
Race
Nationality
Political opinion
Membership in a social group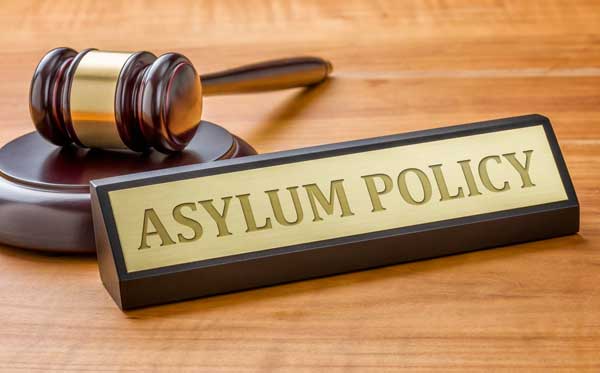 What Constitutes a Political Asylum Case?
If you fear persecution upon returning to your home country, you may be eligible for political asylum in the United States. In order to qualify for political asylum however, the harm you fear must be based on religion, race, nationality, political opinion, or membership in a particular social group. The persecution you fear must be either from a part of the government or an individual or group that the government cannot or will not protect you from.
In order to qualify for asylum, persecution must also be something more substantial, such as:
Human rights violations
Torture
Unlawful or political detention
Physical violence
Infliction of serious emotional distress
Sometimes, mere threats of harm can qualify as persecution if other individuals or groups similarly situated to you have experienced documented persecution.
Can You Prove a Threat of Persecution? You May Be Able to Win Political Asylum.
Political asylum cases are often very difficult to win, especially without an experienced attorney. In a political asylum case, you must convince a judge that you have been or will be harmed on the basis of religion, race, nationality, political opinion, or membership in a social group if you return to your home country. An experienced Dallas asylum attorney at Davis & Associates can help. We have experience with political asylum cases and know what you need to prove your case.
Regardless of your current immigration status, even if you are in the United States unlawfully, you must file an application for political asylum within one year after you have arrived in the United States unless you can show that there are changed circumstances that have affected your eligibility for asylum.
Our Immigration Attorneys Can Help with Your Political Asylum Case
Individuals and families who try to work through the political asylum application process on their own aren't always sure what information they should or should not provide or how to establish qualifying evidence. This can result in the case being denied or unnecessarily delayed.
Davis & Associates can help ensure you supply the right information and follow the process to avoid delay and increase your success rate. We are here for you every step of the way.