Reliable Immigration Counsel since 2007
At Davis & Associates, we want you to know that if you, a family member, or someone else close to you is going through an immigration problem, there is support available. Our experienced lawyers are skilled in handling all types of immigration issues, including helping clients renew a grant of deferred action under the Deferred Action for Childhood Arrivals (DACA) program.
For more information about the renewal process, contact our knowledgeable DACA attorneys in Dallas today at (214) 999-1942.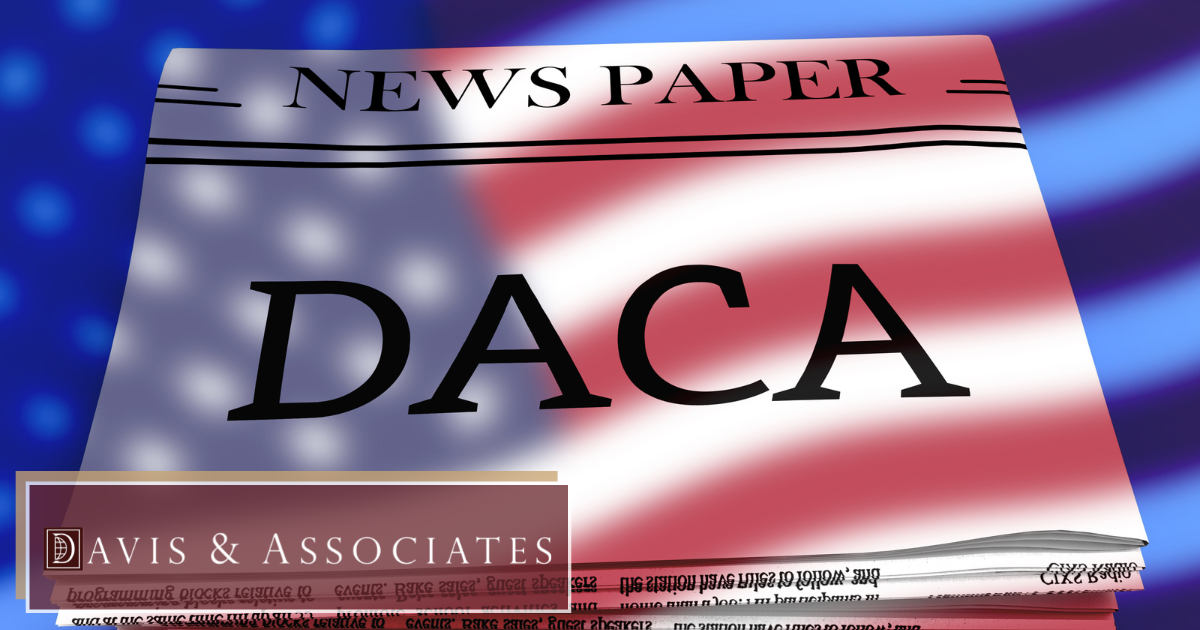 Deferred Action For Childhood Arrivals
In June 2012, the Secretary of Homeland Security made a special provision to defer removal action for certain immigrants who came to the U.S. as children. Successful applicants would have the action of removal delayed for two years, subject to renewal. Though this action does not provide lawful status, it does grant entitlements that include a driver's license, a social security number, and work authorization.
Unfortunately, U.S. Citizenship and Immigration Services (USCIS) is not currently accepting requests from persons who have never been granted deferred action under DACA. However, those who have previously achieved DACA status, over 800,000 young people called DREAMers, may be eligible to request a renewal.
To be eligible for DACA renewal, you must meet the following requirements:
Your DACA expired on or after Sept. 5, 2016
You must have continually resided in the U.S. since you submitted your most recent DACA request that has been approved
You did not leave the U.S. on or after Aug. 15, 2012, without advance parole
You have not been convicted of a felony, significant misdemeanor, or three or more other misdemeanors
You do not pose a threat to public safety or national security in any way
When Should You File To Renew Your DACA Coverage?
To renew your DACA status, USCIS recommends that you submit your renewal request between 120 and 150 days ahead of the date that it expires, which is essentially 4 to 5 months in advance. The expiration date is indicated on your current DACA approval notice, Form I-797 Notice of Action.
If you file during this interval, it will lessen the chance that your DACA coverage will expire before you receive a response regarding your request for renewal. If you file earlier than 150 days prior to the expiration of your current DACA, it won't cause you to receive a faster determination about your renewal.
If you do send your renewal request earlier than 150 days before the expiration of your current DACA, USCIS will accept your request. Be aware, though, that doing so could cause an overlap between your current DACA coverage and your renewal. As a result, your renewal may cover less than 2 full years from the expiration date of your current DACA period.
What If You Let Your DACA Coverage Expire? Can You Still Renew It?
If you allow your DACA to expire, USCIS will still accept a renewal request—but you must file it within 1 year of the date of the expiration of your coverage. If you file to renew your coverage more than 1 year after it has expired, or if your DACA was terminated, it would mean that you would have to submit a new initial request.
At the time of this writing the Department of Homeland Security (DHS) is prohibited from granting initial requests for DACA and related employment authorization.
Do You Have To Submit New Documentation Each Time You Renew?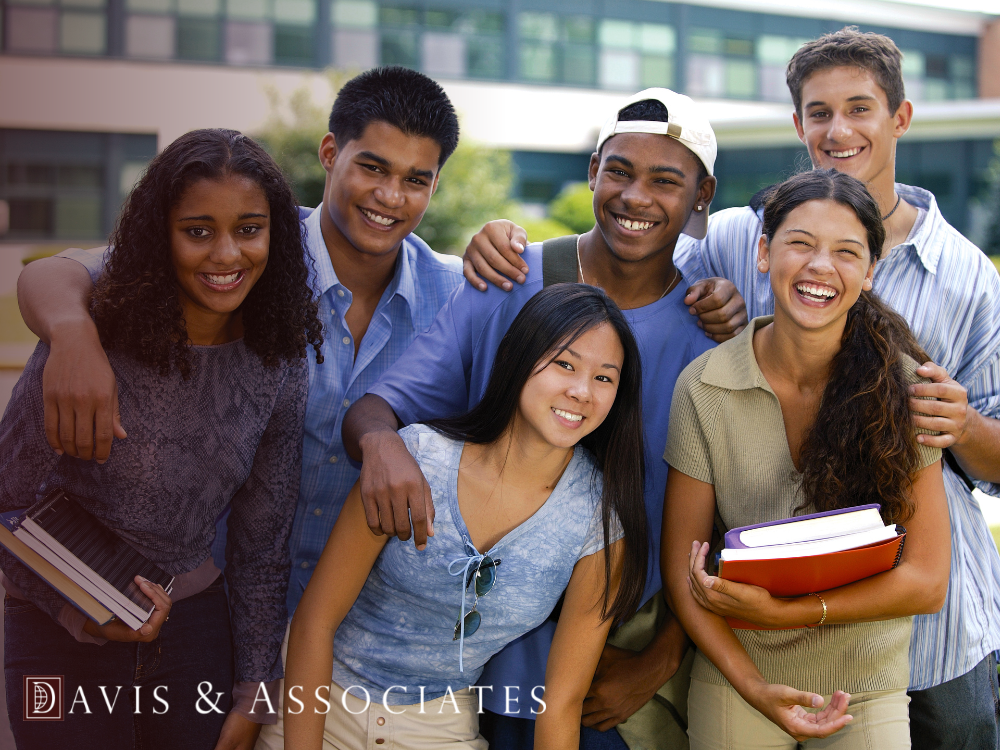 You don't have to submit new documents with each DACA renewal request, unless you have new information that you haven't already provided to USCIS in a DACA request that was previously approved. USCIS does reserve the right, though, to request more documents and statements regarding a renewal request, if needed.
What Is Advance Parole?
One of the requirements for DACA renewal is that you do not travel outside of the United States without prior authorization. This means that you will need advance parole. What exactly is advance parole?
Essentially, advance parole gives you permission to leave and return to the U.S. You're given a document that's referred to as either an advance parole document, or a travel document.
Any unauthorized trips you've made or make outside of the United States on or after August 15, 2012 will interrupt your DACA requirement to maintain continuous residence in the U.S., unless you obtain advance parole before you travel. Trips that you make after receiving advance parole won't interfere with your continuous residence status.
Does All Travel Qualify For Advance Parole?
Typically, USCIS will only approve advance parole if your trip outside of the U.S. is to travel to get medical treatment; to attend the funeral of a loved one; to visit a sick relative; for academic studies; or for employment with regards to overseas assignments, training, or meeting with clientele. Travelling for vacation isn't considered a valid reason for advance parole.
When Can You File for Advance Parole?
U.S. Citizenship and Immigration Services permits you to file a request for advance parole at the same time as your DACA renewal request, but the filing address for each form is different, so you'll have to send them separately. To apply for advance parole, you will need to file Form I-131, Application for Travel Document, along with other required documentation.
If you need to travel urgently, you may request to expedite your pending application. USCIS considers these requests on a case-by-case basis, and at their discretion. You'll have to submit evidence to demonstrate the urgency of your request.
If you've got a very urgent need to travel, and you haven't yet applied for an advance parole document, you can request an emergency advance parole appointment by reaching out to a USCIS field office that's local to you. In addition to your completed and signed Form I-131, you'll need to bring other documents and evidence to prove the extreme urgency of your trip.
It's vitally important for you to properly submit the right documents and necessary evidence to USCIS in order to be able to make trips outside the U.S. when you have to, without violating DACA's continuous residence requirement and jeopardizing your status as a DACA recipient. It's in your best interest to seek the help of an immigration attorney. Your lawyer will ensure that the proper documents are correctly completed and filed with USCIS and notify you if the agency needs more information.
What If You Travel Outside The U.S. Without Advance Parole?
DACA recipients who travel outside of the U.S. without advance parole may not only violate their continuous residence requirement, but they may be unable to reenter the United States.
USCIS may terminate a DACA recipient's status if they leave the country without advance parole, and later enter without inspection. Entry without inspection can deem a DACA recipient a threat to border security, and their status may be terminated. USCIS will first issue a Notice of Intent to Terminate their status and give them a chance to respond.
Contact Our DACA Lawyers In Dallas
If you have any questions about the new laws regarding DACA, please do not hesitate to contact Davis & Associates. When renewing your DACA status, it is critical that you file everything correctly – otherwise, the USCIS might reject your application. Knowingly or willfully providing false information can lead to a felony conviction and even removal proceedings.
Entrust your immigration matter to our team. Call (214) 999-1942 now.