Dallas Immigration Appeals Attorneys
Compassionate Representation for Your Immigration Needs
Losing a case in an immigration court can be devastating. The good news is that unfavorable decisions are not always the final result. U.S. immigration law allows you to appeal a decision for another chance at obtaining your goals.
At Davis & Associates, our Dallas immigration appeals lawyers have over 60 years of combined experience helping clients overturn the decision of their immigration case.
We have a long record of success fighting for clients who have faced all kinds of adverse outcomes, including: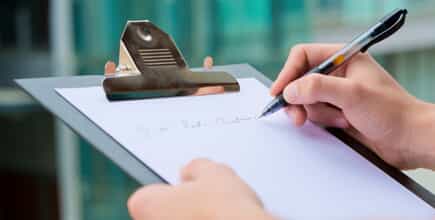 How Long Do I Have to File an Immigration Appeal?
Typically, you will have 30 days from the date of the decision to file an appeal. Some cases have a shorter deadline of 15 days. You should be able to locate how long you have to file an appeal on your decision form.
The court is very strict on this time frame and offers no extensions. If you fail to file the appeal on time, the original decision will become final.
The Importance of Filing the Right Form
With such a tight time frame in which to file an appeal, it is crucial to submit the right form the first time. Most appeals will require Form-I-290B, Notice of Appeal or Motion. There are some exceptions to this. You should receive specific information about what form to file when you receive your decision.
When to File a Brief
You may also wish to include a brief with your appeal. A brief provides a detailed explanation of why the previous decision was in error. You must present the appropriate information in this brief – otherwise, your appeal may be dismissed. Therefore, we highly encourage you to seek the assistance of our Dallas immigration appeals attorneys prior to filing your appeal.