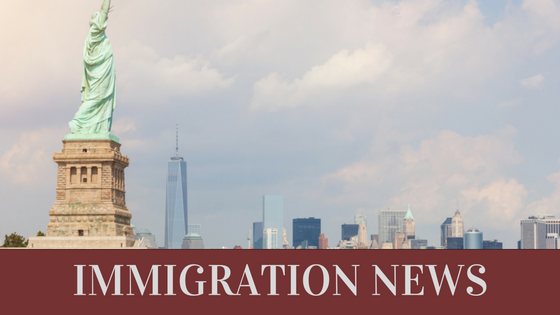 Davis & Associates Founder Garry Davis is Featured in Attorney At Law Magazine
Firm founder and active immigration attorney Davis contributed a helpful article titled "Who Cannot Obtain a Green Card?", Davis & Associates reports
DALLAS – September 6, 2016  — Davis & Associates founder and practicing Dallas immigration attorney Garry Davis was recently featured in Attorney At Law Magazine, the firm reported. Davis penned an article titled "Who Cannot Obtain a Green Card?" that answers some common questions regarding the establishing of permanent residency within the United States.
Board Certified in Immigration and Nationality Law by the Texas Board of Legal Specialization, Davis works alongside other Davis & Associates attorneys to provide a full range of immigration-related legal services, from help with the acquisition of temporary visas; to the granting of writs of habeas corpus and mandamus; to guidance through the permanent residency and naturalization processes. Click here to read the Attorney At Law Magazine Article and learn about some of the most common reasons permanent residency might be denied to persons who are otherwise qualified for this sought-after legal status.
"Obtaining a Green Card is a dream for a great many people today, but there are some common roadblocks that not everyone is aware of," Davis said, "One of the most important and fulfilling things I and my associates regularly do is help clients obtain permanent residency, but there are some issues that simply cannot be worked around. In my new Attorney At Law article, I look at the most common of these, many of which can be avoided by those who are intent on becoming permanent residents themselves. I'd like to thank the editors of the magazine for publishing the new feature and say that I hope it will be useful to many readers."
Like many other countries around the world, the United States has a special, distinct status for people who are permanently entitled to live and work within its borders but who do not yet enjoy the full rights of citizenship. Known informally as a "green card" because of its distinctive color, the United States Permanent Resident Card that grants this desirable status can be obtained in a number of different ways. Whether that might be through sponsorship by family members who are citizens themselves; because of possessing especially valuable career skills or extensive, successful work history; or by winning a special annual lottery that is open to almost anyone, obtaining a green card means being able to live and work in the United States as a person pleases for a lifetime thereafter.
As Davis details in his new Attorney At Law article, though, there are also factors that can, in and of themselves, make an individual specifically ineligible for permanent residency. Overstaying a valid visa for more than a year and being deported thereafter, for instance, will result in lifelong ineligibility for permanent residency, as can especially serious criminal convictions.
In other cases, ineligibility related to less significant issues can be overcome through the granting of a waiver. The attorneys of Davis & Associates regularly provide valuable legal assistance to people facing such temporary impediments to their dreams of natural residency. As a board-certified specialist in Immigration and Nationality Law, Davis leads the firm's attorneys in their shared mission of providing effective bilingual legal services to clients throughout North Texas. Visit the Davis & Associates website to learn more about the firm and the many important legal services it offers.
About Davis & Associates:
Helping clients throughout North Texas with immigration-related legal issues of all kinds, Davis & Associates provides personalized, caring attention that always accounts for the unique details of each particular case.
For more information, please visit https://gldlaw.com/
Contact Info:
Name: Garry Davis
Organization: Davis & Associates
Address: 17750 Preston Road Dallas, TX 75252
Phone: (214) 628-9888