POLITICAL ASYLUM ATTORNEYS OF HOUSTON
HOW TO GAIN POLITICAL ASYLUM IN HOUSTON
Davis & Associates provide top immigration law services to all of South Texas, including Houston, The Woodlands, Sugarland, Pasadena and surrounding areas. Our attorneys provide expert legal advice for all facets of immigration law including political asylum, naturalization, green card acquisition, permanent residence, business immigration law, consular visa processing, temporary visas for work and college, employer compliance, deportation defense, and more.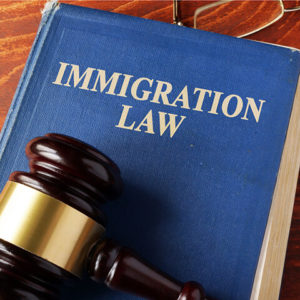 WHAT IS POLITICAL ASYLUM?
A foreign national who is already in the U.S. and wishes to seek immigration asylum in Houston, may file a request with the U.S. Citizenship and Immigration Services. To qualify for political asylum, you must have a fear of being persecuted or have suffered persecution in your home country based on:
Race
Religion
Nationality
Political opinion
Membership in a social group
QUALIFICATIONS
A foreign national must apply within one year of coming to the U.S. and can include a spouse and children that are unmarried and under the age of 21. If circumstances were such that you could not apply within the one year requirement because of changes in eligibility, personal changes or changes in your home country, exceptions can be granted. An immigration asylum attorney in Houston can help you determine if you meet qualifications.
Asylum applicants are required to produce evidence of persecution from their home country. At the time of applying for asylum status, if you do not currently have a deportation order, the application is considered affirmative asylum which means you will be interviewed by an asylum officer with the USCIS.
If the asylum officer denies the application, you will be directed to a federal immigration judge and the process is now deemed defensive. With defensive asylum, you are interviewed by federal immigration judge who will decide either to grant asylum or order your deportation. The success of an asylum application is greatly increased with the assistance of an attorney. During the application and interview process, having an immigration attorney in Houston can set your mind at ease knowing that every step of the way is handled with expertise and meticulousness.
If the asylum request is granted, you can request a work visa. You can apply for legal permanent resident status one year after being granted asylum. The U.S. does not limit the number of individuals whom are granted political asylum per year.
OUR IMMIGRATION ATTORNEYS CAN HELP WITH YOUR POLITICAL ASYLUM CASE
Attorney Garry Davis and the team of experienced immigration lawyers at Davis & Associates represent refugees and political asylum applicants from all countries.
Individuals and families who try to work through the political asylum application process on their own aren't always sure what information they should, or should not, provide or how to establish qualifying evidence—which can result in the case being denied or unnecessarily delayed. Davis & Associates immigration attorneys can help ensure you supply the right information and follow the process to avoid delay and increase your success rate.