Political Asylum Lawyers Explain Key Differences Between Asylees and Refugees
In a world of political strife, upheaval and regional wars, the safety of individuals is often at risk within their environments. As a result, many seek refuge in other nations to escape danger and protect themselves and their families.
The United States is a nation that has historically committed to providing asylum for many endangered individuals. However, the process of gaining residency in the United States is not simple and specific guidelines must be followed.
Understanding the distinction between an asylum seeker and a refugee is an excellent place to begin the examination of how individuals may be admitted to the United States to secure their safety.
[youtube https://www.youtube.com/watch?v=21-YgkfXXPk?rel=0]
What is a Refugee?
A refugee is a person who is deemed unable to return to their native country or country of residence for fear of persecution for religious, racial, social or political associations. The potential abuse may be in the form of torture, unfair imprisonment, harassment, or a clear threat of violence. When applying for refugee status, however, the individual must be outside the United States. One cannot ask for refugee status if they are already present.
According to EnvoyGlobal.com, a prospective refugee must meet the following four criteria:
Applicant must be determined to be in danger of persecution upon return to their home country.
Individuals must be outside the United States when applying for refugee status.
The United States must recognize the humanitarian crisis in the country of concern.
Candidate must be determined to be admissible by the United States Customs and Immigration Service (USCIS) and must pass a range of Homeland Security checks.
It should be noted that in September 2017, the current administration ordered a reduction in refugee admissions to a quota of 45,000, a substantial cut from the previous allowance of 110,000. In 2016, the United States resettled 84,994 refugees.
Individuals should begin the process by applying to the United States Customs and Immigration Service (USCIS) at a U.S. Embassy or Consulate. Alternatively, individuals can apply to the United Nations High Commissioner for Refugees Office which represents several refugee-protecting countries.
What is an Asylee or Asylum Seeker?
Asylum seekers must prove that they face a severe threat of persecution if they were to return to their native country or country of residence. In each case, however, the individual must already be present in the United States or is at a Port of Entry requesting the right to enter. The individual(s) must otherwise fit all the same requirements as the refugee.
The United States recognizes two methods for seeking asylum. The first is the proactive or affirmative method and the second is the defensive method. Defensive applications are usually a result of the individual being detained by immigration officials and are now seeking legal asylum to remain. In either case, individuals should have competent legal representation from political asylum lawyers to handle the complexities of protection through asylum status.
Asylum must be sought within one year of arrival in the United States.
In 2015, the United States granted asylum to 26,124 individuals.
Backlogs for Asylum Applications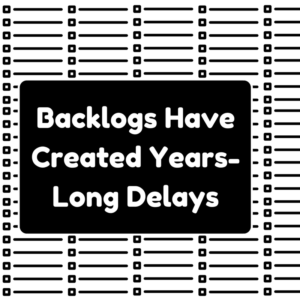 The asylum process may take years to resolve. Because of substantial backlogs, 620,000 in 2016, asylum seekers may wait an average of three years for final determination. According to the American Immigration Council, the delay for defensive asylum applications in Texas is currently at five years before resolution.
In the past years, individuals from China and Egypt lead the way in asylum grants with nearly 50% of the total applicants approved.
 Rights of Residency for Refugees
Once granted refugee status, individuals may remain in the United States indefinitely or until conditions in their home country change to allow for a safe return. At the time of arrival in the United States, the refugee can apply for a work permit and is provided several forms of assistance during the first year. After a full year, the person may qualify for a Green Card or the right to permanent residency. After four more years, the individual can apply for U.S. citizenship.
Rights of Asylees and Refugees
Once a person is granted asylum with the help of political asylum attorneys, they may apply for a work permit.  As with refugees, they can apply for a green card in one year and U.S. citizenship by the fifth year. Consulting with competent political asylum lawyers like Davis & Associates will facilitate the process.
In Dallas, Seek Professional Political Asylum Lawyers at Davis & Associates
Whether applying for asylum or faced with legal detention, political asylum lawyers are essential. The issues are complex and the individual must know their rights and opportunities.
Check out the Davis & Associates blog for information regarding your immigration, permanent residency, and asylum procedures.
For a free consultation, call Davis & Associates in Dallas TX at 214-628-9888
About Davis & Associates:
Davis & Associates is the immigration law firm of choice in North Texas including Dallas, Fort Worth, Plano, Frisco, McKinney and surrounding areas. Their attorneys provide expert legal counsel for all aspects of immigration law, including deportation defense, writs of habeas corpus and mandamus, family-sponsored immigration, employment-sponsored immigration, investment immigration, employer compliance, temporary visas for work and college, permanent residence, naturalization, consular visa processing, waivers, and appeals. Attorney Garry L. Davis is Board Certified in Immigration and Nationality Law by the Texas Board of Legal Specialization.