How to Avoid Common Immigration Scams
For the majority of immigrants, moving to a new country is a life-changing decision. Most will migrate to seek a better quality of life or improve your employment prospects. Others may be fleeing persecution or conflict in their native country. But whatever your reasons, it's important to be aware of the risks. There are many scammers and frauds out there who will not hesitate to take advantage of your situation, given the opportunity.
There are several common immigration scams targeted at those who are either in the process of immigrating or have recently obtained residency in the United States. Many of these scams exploit the fact that immigrants may not have a strong grasp of the English language and are unfamiliar with American government processes. They are often designed to cheat people out of their hard-earned money and can potentially jeopardize their immigration situation.
The following article lists the most common types of immigration scams and some advice for how you can avoid them.
5 Common Immigration Scams
Telephone Immigration Scams
One of the most common types of immigration scam involves a person calling you, claiming to be an official from the US Citizenship and Immigration Services (USCIS) or another relevant organization. They may request sensitive information, such as a social security number, passport number, or even banking details. In some cases they may even request payment over the phone for a "visa processing fee" or to fix an issue with your application.
It's important to know that USCIS will not call you to request payments or any other information, and you should end the call as quickly as possible.
Notario Fraud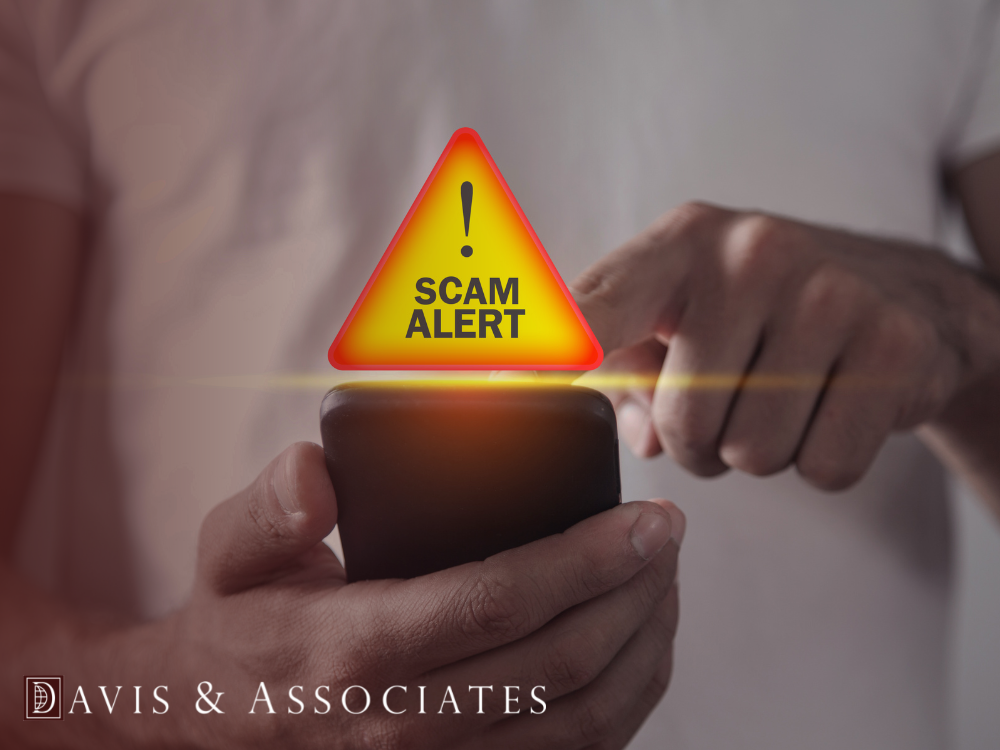 For many individuals, immigration is a difficult, lengthy, and expensive process. But if successful, it is potentially life-changing. Yet one little known threat to those who have immigrated or are attempting to immigrate to the United States is notario fraud.
In parts of Latin America, a "notario public" is an accredited attorney who is qualified to offer legal help to people. In the US, however, a public notary has a very different role and is not legally authorized to help with immigration matters. Nevertheless, some scammers fraudulently claim to be able to provide such assistance to the immigrant population, and may request payment for providing meritless or nonexistent services.
Some notarios in the US are fraudulent individuals who target members of the immigrant community. They make false claims that they can provide assistance with immigration issues and other legal matters, despite having no legal training or expertise. Notarios may attempt to exploit and defraud immigrants through a number of different methods, including:
Collecting payments then failing to perform contracted work
Overcharging clients for work
Misrepresenting their training and experience
Filing unnecessary or incorrect applications, putting the immigrant at risk of deportation
Posting misleading or untruthful updates on social media targeting at the immigrant community
The risks of notario fraud are numerous, and there are countless examples of notarios who have scammed clients out of huge sums of money. As well as the financial risk, notario fraud can also make an immigrant's situation worse, thereby putting them at risk of deportation or jeopardizing any potential immigration relief in future.
At Davis & Associates, we encourage individuals to always seek qualified assistance from legal professionals for any matters regarding immigration. This will enable you to obtain the best help possible, while also educating you on the risks of accepting help from unlicensed notarios. With trusted legal aid, you can avoid being scammed and can equip yourself with the best tools to improve your immigration circumstances.
Green Card Scams
Millions of people apply for a permanent resident card, or green card, through the diversity visa lottery each year. Only 50,000 visas are made available through this scheme, meaning that the vast majority of applicants will be unsuccessful. Many scammers see these individuals as an easy target, and may try to take advantage of their situation by claiming they can increase their chances of winning for a fee. Alternatively, they may send them false emails claiming that they have already won, and need to pay a processing fee.
If entering the diversity visa lottery, you should be aware that it is always free to enter and applications can only be made through the Department of State website. They will never email you, and allocation is random so there is no way to improve your chances once your application is submitted.
Local Business Immigration Scams
In some cases, untrustworthy local businesses may attempt to take advantage of an immigrant's lack of knowledge when it comes to American government processes. This can include charging you for information, advice, or application forms that are available for free on the USCIS website. They may lure you in with false promises that they can help you obtain visas, green cards, or other important immigration documents.
If you need help with legal issues relating to immigration, make sure you only ever consult with a licensed attorney who deals with immigration matters like yours. You can also check the authenticity and reputation of any business by consulting the Better Business Bureau.
Dot-Com Immigration Scams
This is a more recent type of scam, in which scammers attempt to mimic an official website or online service. You may receive an email fraudulently claiming to be from the USCIS, that links you to a fake website that exactly mimics the appearance of the real one. You will be encouraged to submit your personal information or make payments online.
Make sure you always check the URL of any official websites you visit. The address of any legitimate government site should always end in .gov. If not, then it is likely to be a scam operation.
How to Avoid Being Scammed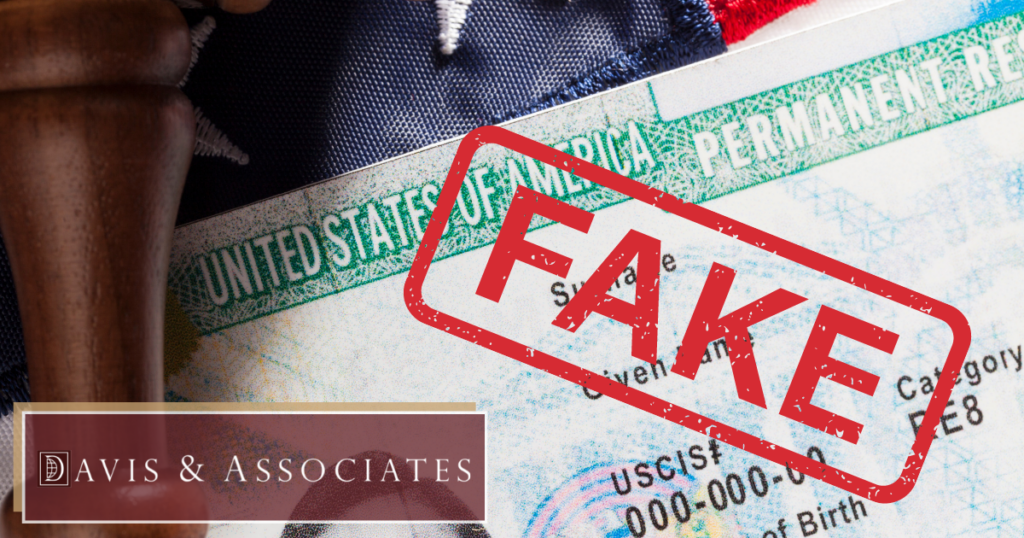 So what can you do to avoid being the victim of an immigration scam? Here are some tips to help you.
Only use official channels. All visa applications and other immigration matters can be achieved through US government websites. Any other businesses or sites claiming to be able to help are likely to be fraudulent. If seeking legal advice, only use qualified attorneys and do your research before using a business or service.
Don't pay for immigration forms. The USCIS makes all of its forms available for free on its website, so you should never trust anyone asking for payment. You should also be wary of any service that asks you to pay with cash.
Check the finer details. Whenever receiving an email or visiting a website regarding immigration matters, always make sure it is above board. Check the email address of the sender and the URL of the website to confirm its authenticity.
Learn to spot a scam. Do your research on common immigration scams to find out how scammers are targeting people in your situation. This will equip you with the knowledge to be able to spot and avoid similar ploys in future.
Read forms thoroughly. Before putting your signature to any documents, it's essential you read them thoroughly to ensure the information is accurate and you don't jeopardize your case.
Keep your paperwork. Never hand over important immigration documents without making copies for yourself. This will provide some protection in the event of a scam.
Work With a Reliable Immigration Attorney
If you need any advice on immigration matters or avoiding common immigration scams, get in touch with Davis & Associates to schedule a free consultation.
---
About Davis & Associates:
Davis & Associates is the immigration law firm of choice in Houston & North Texas including Dallas, Fort Worth, Plano, Frisco, McKinney and surrounding areas. Their attorneys provide expert legal counsel for all aspects of immigration law, including deportation defense, writs of habeas corpus and mandamus, family-sponsored immigration, employment-sponsored immigration, investment immigration, employer compliance, temporary visas for work and college, permanent residence, naturalization, consular visa processing, waivers, and appeals. Attorney Garry L. Davis is Board Certified in Immigration and Nationality Law by the Texas Board of Legal Specialization.
Dallas Contact Info:                                                                                                                                                                                             
Address: 17750 Preston Road Dallas, TX 75252                          
Phone: (469)957-0508                                                                       
Houston Contact Info:                                                                                                                                                        Address: 6220 Westpark Dr, Suite 110, Houston, TX 77057
Phone: (832) 742-0066